In the lead-up to Floyd Mayweather and Manny Pacquiao's mammoth May 2nd bout we will be reliving the dramatic moments and specific periods that led them both to this clash. In the first installment of our 10-part exclusive series on ProBoxing-Fans.com, the Road to Mayweather vs. Pacquiao, we begin by casting our minds back to a time before Mayweather was the face of boxing.
Part I – Mayweather Becomes a Star
There was a halcyon time before the glitz, before the gargantuan paydays and the Vegas lights. Back then, Floyd Mayweather wasn't known as "Money". Instead, people called him the "Pretty Boy". Back then, Mayweather was of course already a fighter of repute, but he wasn't the globally renowned star we see before us today. That is until he signed to fight Oscar De La Hoya.
Wins over Diego Corrales, Jose Luis Castillo, Arturo Gatti and Zab Judah had propelled Mayweather through the weight classes from super featherweight to welterweight, earning him the status of pound-for-pound number one.
In facing De La Hoya he stepped up once again. The "Pretty Boy" would fight the "Golden Boy" at junior middleweight.
The Birth of "Money" – Mayweather vs. De La Hoya
As part of the build-up to Mayweather's challenge to De La Hoya, HBO introduced a new series called 24/7, which was specifically designed to give life to the fighters involved. With greater access to behind-the-scenes footage now more widely available than ever before, the fight, which was already huge, took on a new dimension. The 24/7 series was Mayweather's idea, and he capitalized on the platform to begin building his brand in front of the massive audience which De La Hoya provided.
The contest itself proved to be a fairly competitive affair. De La Hoya's long jab visibly troubled Mayweather at times during the bout, though the smaller, younger man adapted well to take home a split decision which should have been unanimous.
The nature of the win was not the most important thing here, however. The result alone marked a shift in boxing, beckoning in a new era that Mayweather would be the face of.
His nickname had not yet changed, but by now Mayweather's persona was on an irreversible collision course with fame and wealth unprecedented in the sport's history. It was in beating De La Hoya, boxing's old icon, that "Pretty Boy" Floyd would transmogrify into Floyd "Money" Mayweather.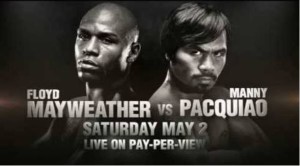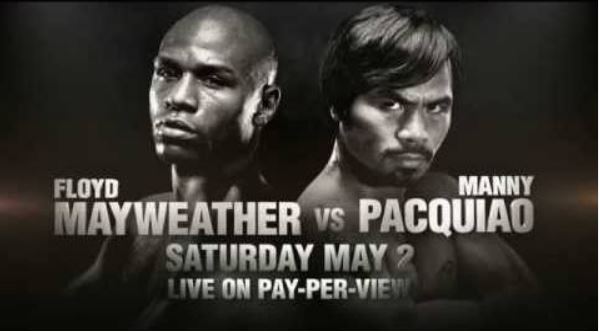 Sendoff into "Retirement" – Mayweather vs. Hatton
Hordes of Brits surrounded the streets of Las Vegas. Some were drunk, all were rapturous. Their favorite fighter, Ricky Hatton, was due to fight Mayweather in a clash that garnered vast attention on both sides of the Atlantic.
Hatton was a classic brawler. He relished being on the inside, thrived amidst the violence and had no intention of backing down from his American opposite. Hatton fought to retain an image as one of the people. By contrast, Mayweather fought to separate himself from his fellow mortals.
This fight was less competitive than Mayweather's win over De La Hoya, but it was just as definitive. If there was any doubt about Mayweather's status, beating the undefeated junior welterweight kingpin certified his position as boxing's best. Hatton was stopped in the penultimate round and thousands of Brits returned home sobered and broken hearted.
Subsequently Mayweather announced his retirement, though he did so with full intention of returning. He would turn 32 in the months following his win over Hatton, and he had been involved in few harrowing fights.
The Pretty Boy moniker was still applicable as boxing's best slunk into "retirement" but new challenges would welcome him on the horizon. His time atop boxing had barely begun. His "retirement" another carefully orchestrated move to build his brand.