Rolando Romero has vowed to knockout Gervonta Davis when the pair meet in Brooklyn next month.
Davis (26-0, 24 KOs) defends his WBA 'regular' lightweight title against promotional stablemate, Romero (14-0, 12 KOs) in a rearranged showdown at the Barclays Center on May 28, live on SHOWTIME pay-per-view.
'Rolly' is undefeated in his 14 professional fights, whilst 'Tank' has won all of his 26 bouts, however his rival has promised to end that streak.
"I think 'Tank' is an amazing fighter, but this is going to be the easiest fight of my career," the 26-year-old said during Thursday's first press conference.
"It's going to say a lot about my legacy when I knock him out. 'Tank' gets punched a lot.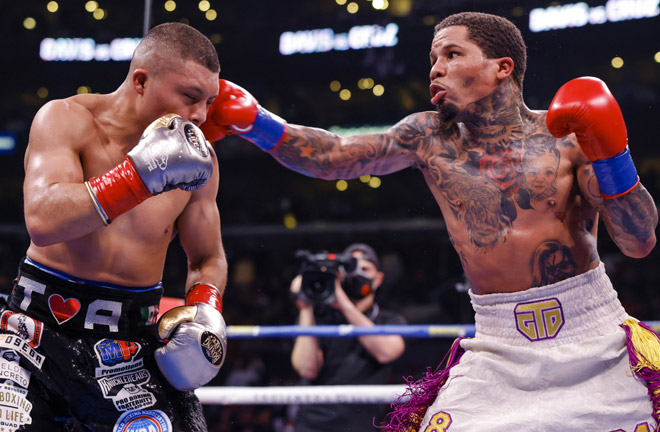 "I think he's going to run right into something big.
"Gervonta Davis is ending up on the canvas knocked out. That's what I can guarantee."
The pair were scheduled to fight on December 5, but Romero was withdrawn following a sexual assault allegation against him, with replacement Isaac Cruz losing on a unanimous decision to 'Tank'.
The investigation into the allegation closed in January without charges being filed against Romero and the Las Vegas resident, who stopped Anthony Yigit in his last outing in July, believes he is being overlooked heading into the clash.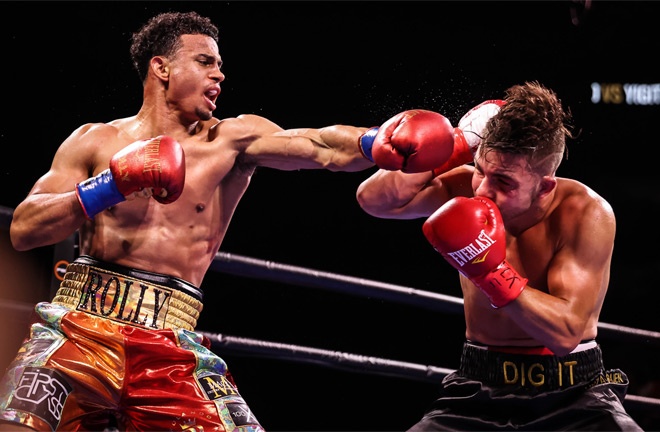 "I've always been underrated. May 28, you're going to see my ring IQ on display.
"He's the best fighter at 135 pounds and he'd be the best if he were at 130 pounds. It doesn't matter to me though. I know what I'm capable of.
"I'm already a star otherwise I wouldn't be in this position right now. I'm one of the few fighters to get to headline a pay-per-view 14 fights into my career.
View this post on Instagram
"Everybody is underestimating me. I started boxing at 17 and I got my first belt seven years in. I've gone in there and beat up everybody. 'Tank' is getting knocked out and that's that.
"Gervonta keeps talking about these skills he has, but I just see his face getting swollen up after every fight he has. He just bullies smaller opponents. He's not that special. We're ending his little reign and he can go retire."