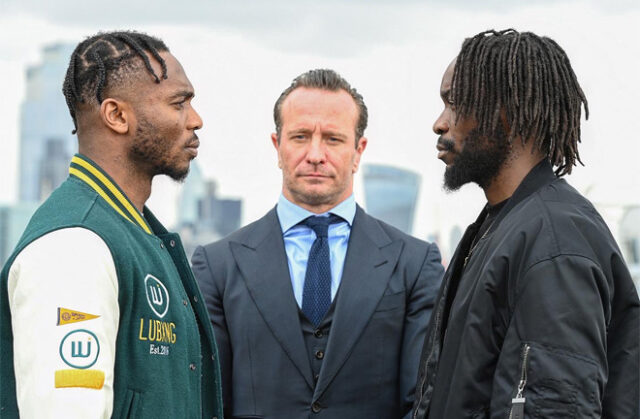 Linus Udofia believes his upcoming British middleweight title showdown against Denzel Bentley will be remembered as a classic.
Udofia (17-0, 9 KOs) and Bentley (15-1-1, 13 KOs) contest the vacant Lonsdale Belt at the Indigo at the O2 on May 13, live on Channel 5.
'Lightning', who is unbeaten in his first 17 professional bouts, insists their styles will ensure that the fight does not disappoint.
"I think our styles are going to gel massively," the 28-year-old told proboxing-fans.com at the first press conference.
"I think we both do a lot of things really well and I think we'll both do a lot of things that will complement each other and it's going to be stylistically a really good mix, [it'll] just be a fan-friendly fight.
"In my opinion, I think it can go down as a British classic.
"That's how highly I think of his skills and mine."
Bentley, 27, is aiming to become a two-time British champion, having held the belt after beating Mark Heffron in a rematch in November 2020, before being stopped by Felix Cash in his first defence last April.
Udofia, a former English champion and avid Luton Town FC supporter, is hopeful a victory keeps him on course for a dream fight at their stadium, Kenilworth Road.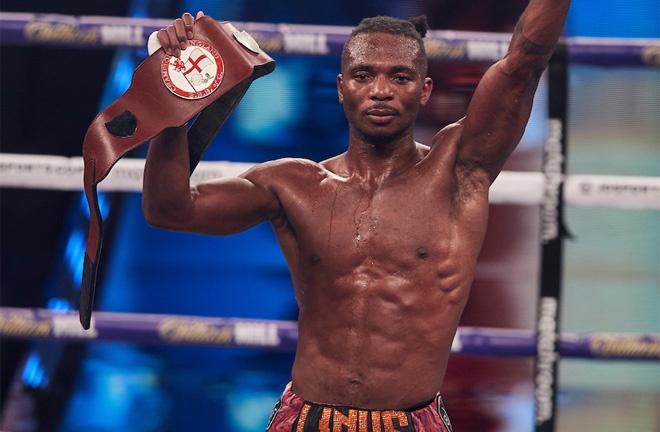 "They've [Luton Town] been behind my journey for a long time now," the Bedfordshire man added.
"I know a lot of them personally, I know the chairman personally, I know lot of people in the backroom personally.
"They've been behind me like I've been behind them. It's a very good relationship and we support each other.
"Forget Wembley, forget any other stadium, I just want [to fight at] Kenilworth Road before we move to Power Court, I just want Kenilworth Road.
"Something big, I just want to get it on."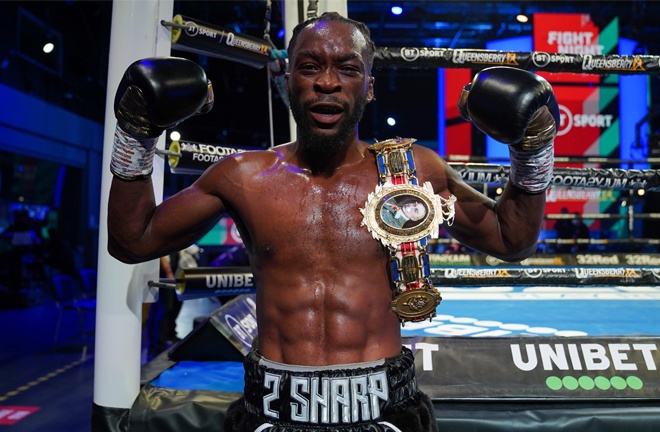 Udofia's promotional team, Wasserman Boxing won the purse bid in February to stage the fight, beating Frank Warren's Queensberry Promotions, who promote Bentley and the bout will mark their first show since striking a broadcast deal with Channel 5 last month.
Kalle Sauerland, the promoter for Wasserman Boxing believes it has all the makings of a throwback clash.
"It's one of those throwbacks a little bit," Sauerland told Pro Boxing Fans.
"It's a British title, it's the fight to go on and represent your country on the world stage in my eyes.
View this post on Instagram
"I think it's one of those that can really, really light up.
"The fan reaction online to that purse bid was so positive, much more positive than some world title purse bids we've won.
"When we knew the Channel 5 deal had landed, we thought that's where it's heading."
Watch the full interview with Linus Udofia below: