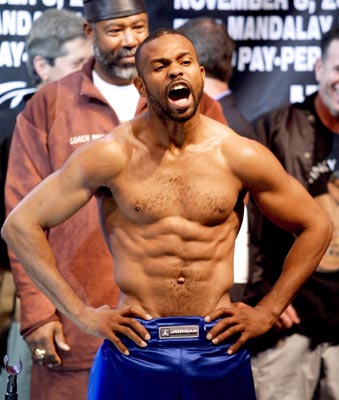 How would the Jones vs. Michalczewski super-fight have played out?
Roy Jones missed or ducked plenty of opportunities in his long career, but the biggest opponent that he avoided was unquestionably Dariusz Michalczewski. When Jones beat Reggie Johnson in 1999, he became the WBC-WBA-IBF champion, leaving Michalczewski as the then-undefeated WBO and lineal champ. For four years, the Polish Tiger was out there and Jones never attempted to use the financial power of HBO to lure him to a big fight in the United States, something that undoubtedly could have been achieved, and would have obviated Jones' understandable mistrust of fighting overseas.
Jones chose instead to fight easier opponents for paydays almost as big as Michalczewski, a low risk approach that would define the prime of his career. But what if Jones hadn't put short term business ahead of long term legacy, and gone for Michalczewski and the Undisputed World Light Heavyweight Championship in one of the biggest fights of the past generation which was never made.

Roy Jones vs. Dariusz Michalczewski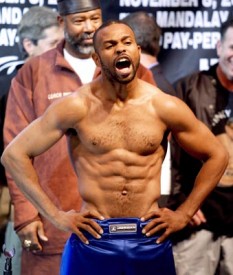 Jones started expressing interest in a Michalczewski fight after the big Pole defeated Montell Griffin and Graciano Rocchigiani back-to-back in 1999 and 2000. For his part, the Tiger stalled to get the best deal possible, ultimately agreeing to travel to the US for two 2001 fights on HBO: one a WCB headliner staged in Atlantic City to introduce Michalczewski to the American public, and then the PPV clash with Jones at the Foxwoods Casino. The purse for the big fight was split 60-40 between Jones and Michalczewski.
RJJ came out that night in August 2001 fighting his usual game, but the Tiger did not. Knowing what he was up against, he kept his right hand in particular glued to his fact to guard against Jones' whiplash lead left hooks, and plowed forward to walk Jones down and get up close and apply his strengths as the bigger man: wrestle, tie up Jones, and tire him out for the later rounds. It was an ugly way to go, but it made Michalczewski more effective against Jones than any opponent since Bernard Hopkins. Montell Griffin had proven awkward and troublesome for the phenom too, and here the Tiger was proving awkward, big, tough, and strong.
Even if Michalczewski was effective in smothering Jones, he wasn't winning rounds, and the referee was warning him about excessive holding. Early in the 4th, Michalczewski started throwing at range, which also meant he began catching more leather as he opened up. Yet it was in the 4th that Michalczewski had his best round, throwing a picture-perfect counter right over Jones' lead left hook. Jones saw the bomb coming and managed to half slip it, causing the blow to land on his temple instead of his jaw.
Stunned, Jones fell back onto the ropes. Michalczewski followed up and threw everything but the stool at him. Jones, unused to being hurt, failed to either tie up the big Pole or cover up effectively, and caught several vicious punches. Many were left slack-jawed by the spectacle, and Jones was lucky to survive the round.
Jones rose from his stool looking rubbery, and spent a round on defense while he recouped. When he resumed the offense in Round 6, he was chastened and reverted to conventional punching tactics, substituting the jab for the lead left hook and relying on picking off counters. As his legs solidified, Jones turned up the heat, and by the end of the fight Michalczewski was once again tying up Jones and wrestling with him, but now for survival instead of as an offensive tactic.
Everyone knew the result, even before the scores were read out: 118-110, 118-110, 117-111 for Roy Jones, Jr., the first Undisputed World Light Heavyweight Champion since Michael Spinks.
Comments
comments