Anthony Joshua (22-1, 21 KOs) is the favorite to gain back the WBA, WBO and IBF world titles he lost to Andy Ruiz Jr. (33-1, 22 KOs) when the two collide in the biggest heavyweight matchup of the year inside a purpose-built 16,000 seat stadium in Saudi Arabia on December 7.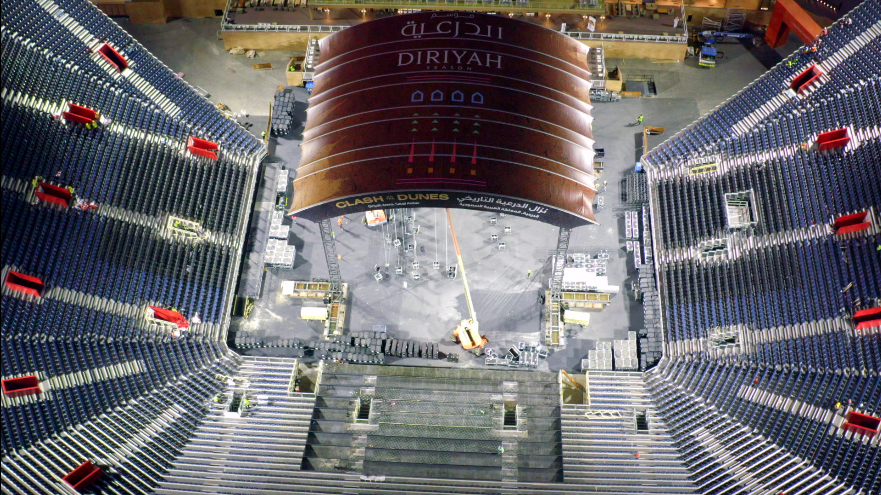 Ruiz Jr. will be out to prove that his massive upset knockout victory of Joshua to win the three belts on June 1 was no fluke. 
The Stakes 
This has become a 50/50 fight, a sharp contrast to their first meeting when Ruiz was a heavy underdog and longshot to trouble the then unified British world champion. 
Numerous excuses were made following Joshua's shock defeat such as his alleged panic attack in training but that was all shut down by him and his team in the immediate aftermath. However, Joshua did state that he lost motivation prior to the fight and that he had nothing to fight for and saying, "You lose passion when you feel it is not as real as you thought it was and there was nothing for me to gain in boxing anymore."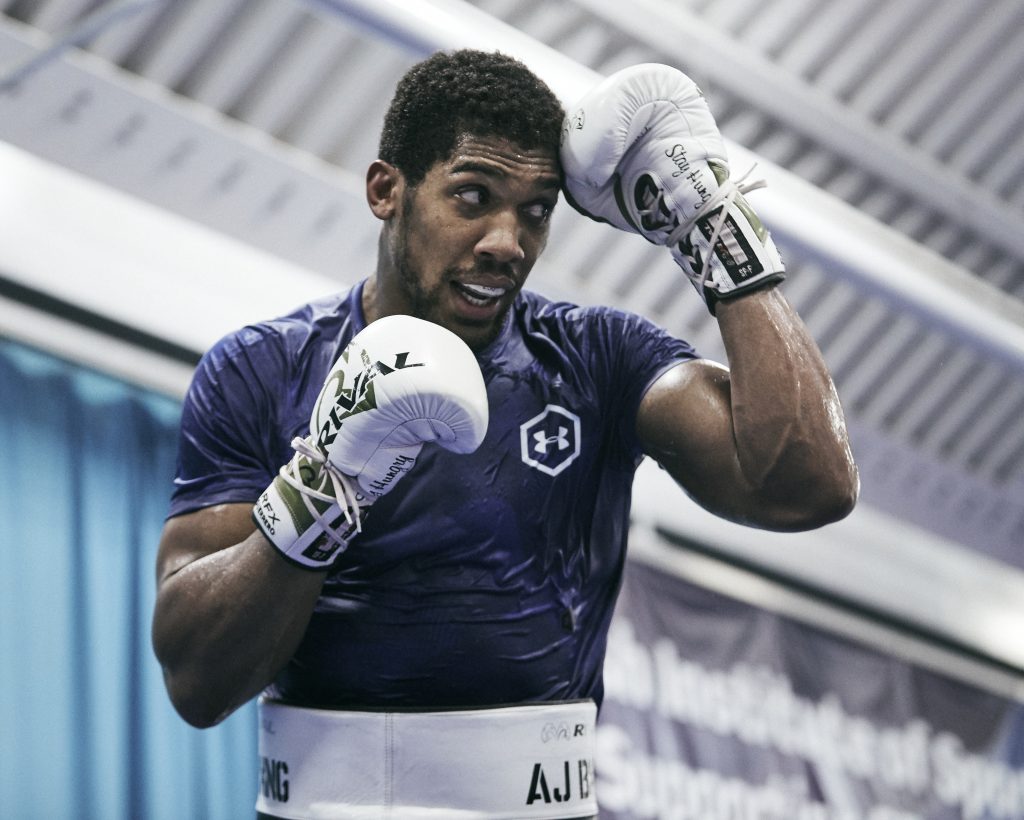 He went on to claim: "If you put me and Ruiz into a computer, nine times out of ten, I win" and later remarked that he got caught with "a lucky punch, sent from the Gods." 
The reality is that Joshua was floored four times and lost his championship belts to the better fighter on that fateful night. Any other explanation is just an excuse, a poor attempt to downgrade the magnitude of his rival's achievement in becoming the first Mexican-American heavyweight world champion.  
Questions will always loom after a bad loss like the one Joshua suffered and all of the pressure will be upon him to answer them on Saturday night to prove his class and save his legacy. 
In contrast, Ruiz is now defending the championship belts after notching the biggest win of his impressive career whilst destroying Joshua's previous unbeaten run in the process. He proved himself to be the real thing displaying speed, power and durability to comprehensively outperform Joshua on that night. 
It is a fair question to ask whether Ruiz will be more or less motivated this time around now that he has tasted fame, money and the high-profile life of a world champion.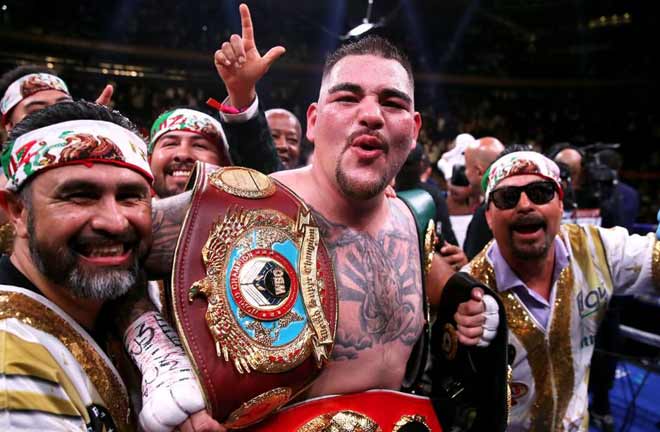 Size Matters
The natural concern for a heavyweight boxer trying to cut weight is the loss of power. A frequent topic of conversation in the buildup to this rematch has been Ruiz's dramatic physical transformation.
Ruiz has a stated goal of being 255 pounds, or 13 pounds lighter than his fighting weight against Joshua. 
"I think being 10 pounds lighter, I'm going to be a better fighter," Ruiz said at an October media event in his native California. "I'm going to be faster, more [able to] let my hands go and be faster on my feet as well. Ten pounds isn't going to make any difference [with strength]."
The beauty of Ruiz's portly appearance is that he actually fights like someone much smaller because of the hand speed and ability to throw combinations. His team seems to believe that losing more weight will only enhance these attributes.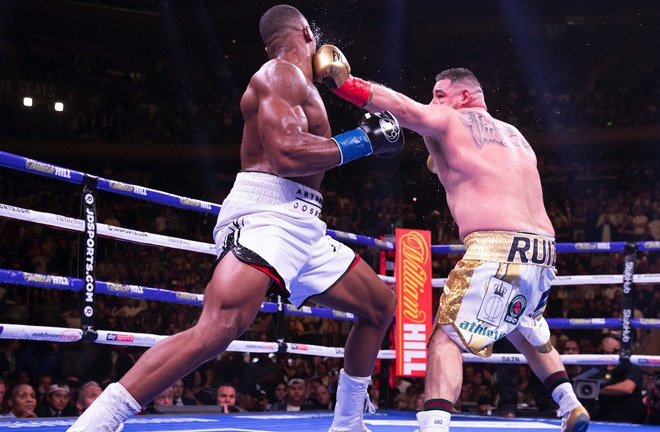 Another big ingredient for Ruiz is that size contributes to his durability. The knockdown [first as a pro] he sustained against Joshua in the previous meeting, was helped by the fact that his chin and power held up. 
One of Ruiz's most visible critics concerning this approach has been Hall-of-Famer Mike Tyson. Tyson has openly questioned the wisdom of the champion's decision and whether it could disrupt his engine and potency in the power department. 
"I don't like that. I believe losing the weight can affect power sometimes. If it's not broken, don't fix it. He did well at that weight, so he should stay at that weight," Tyson told the Daily Mail. 
While it may seem counterintuitive for weight loss to hinder a fighter's endurance and overall fitness, each body is different and even the smallest of changes can negatively impact an athlete's performance so Ruiz is taking a risk here. 
Is Ruiz AJ's Boogie Man?
We sometimes fail to realize how much a fighter's mentality counts, especially in those defining moments. 
Ruiz not only got off the canvas in round three of their first match, but he showed tremendous poise, power and fearlessness in going on to systematically dismantle Joshua to flip the entire heavyweight division upside down. 
Joshua is a ruthless and incredibly efficient finisher but Ruiz took some of his best shots and never wilted.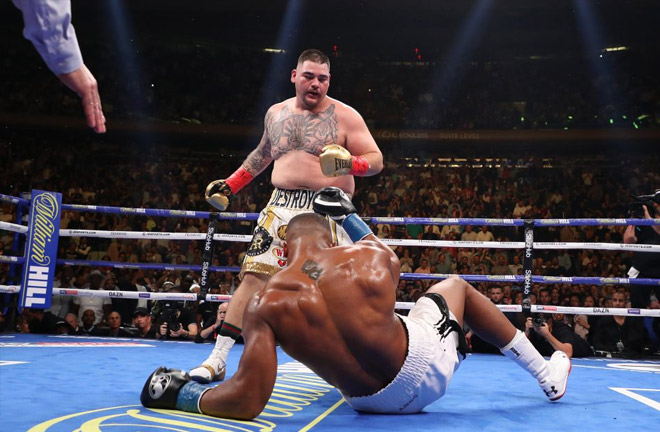 It was interesting to watch the pair come face-to-face for their November 28th Sky Sports' The Gloves Are Off interview. In that meeting, Ruiz boldly branded Joshua a 'quitter' and vowed to end the Brit's career with another win. 
Joshua made no excuses but owned up to his shortcomings in the first fight. As expected, the tension was palatable but it was noticeable how the Watford-born heavyweight seldom looked at Ruiz but instead focused his gaze at host Johnny Nelson throughout most of the Q&A. 
Although neither man seemed intimidated by the other, Ruiz appeared more confident and sure of himself. Joshua simply didn't sound right and appeared to still be searching for answers.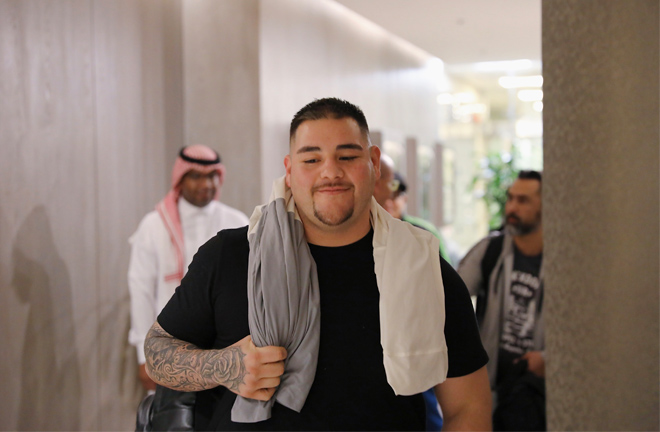 The Prediction
I love a good redemption story and every part of my being wants to believe that Joshua will 'right the ship' on Saturday. After all, he's risen to the occasion before. 
We can all recall when he toppled Wladimir Klitschko back in 2017 after getting up from a right cross in the sixth to batter the older man into submission. Joshua literally fought through a daze to bring that exciting contest to its most dramatic conclusion. 
Just two years earlier, he was badly hurt and wobbled by a Dillian Whyte left hook in the second round of their 2015 clash but weathered that storm to stop the Jamaican-born British heavyweight in the seventh round.   
Joshua showed remarkable recuperative powers back then but the natural instinct to fight fire-with-fire has always been his 'Achilles' Hill' but it never cost him until the Ruiz fight.  The good news is that Joshua has now seen his opponent's hand speed and blistering combinations up close, and thus he should not be taken by surprise this time around. 
Joshua has all the physical tools to win this rematch but is he mentally up to the task and sufficiently recovered from the prior knockout loss? 
Verdict: Ruiz by Decision