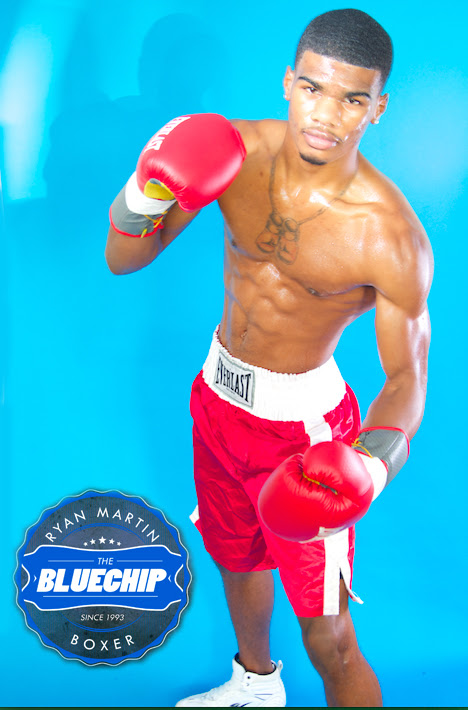 Tennessee lightweight prospect Ryan "Blue-Chip" Martin has taken a quick liking to the bright lights of New York City as he prepares for his second professional fight this Friday night at Resorts World Casino NYC in Jamaica, Queens, New York.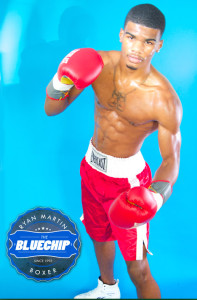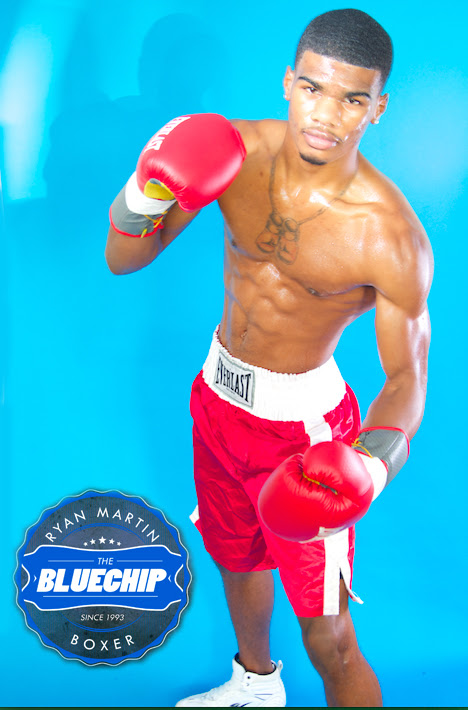 Back on September 16th, Martin (1-0, 1 KO) made his professional debut for his promoter, Curtis "50 Cent" Jackson, in which he stopped Darius Somierari in the second round of their fight at Resorts World Casino NYC. The 20-year-old Martin will face Eric Jamar Goodall (1-2), of Las Vegas, in a four-round bout on Friday's "Big Apple Boxing" card, presented by 50 Cent's SMS Promotions.
Martin, who now fights out of Cleveland, was a 12-time US amateur champion, including a sweep of the Junior Golden Gloves, Silver Mittens and Junior Olympics tournaments. His gold-medal performance at the prestigious U.S. Under-19 Tournament marked the highlight of his amateur career. He fought in several European cities – Berlin, Paris and London – but as a pro it's been all New York City.
His slated November 9th fight in New York City was cancelled when his opponent failed to make weight. "It's very exciting for me to be fighting on the big stage in New York City," Martin said. "I just take things one fight at a time but it was frustrating in November when my fight was cancelled."
At the tender age of eight, Martin followed his older brother, Courtney, into the gym and Ryan instantly fell in love with boxing. A self-described boxer-puncher with speed being his greatest attribute, Martin is composed beyond his years in the ring, where he explodes like his idol, Sugar Ray Leonard.
"Having 50 Cent as my promoter is humbling but very exciting at the same time. It's a blessing.
"What I'm learning as a pro is general ring knowledge. The adjustment from amateurs was a tough challenge, mentally, but I like the pro game better. I've even surprised myself with my body attack as a pro. I really didn't focus on body punching; it just happened but I'm focused on that now."