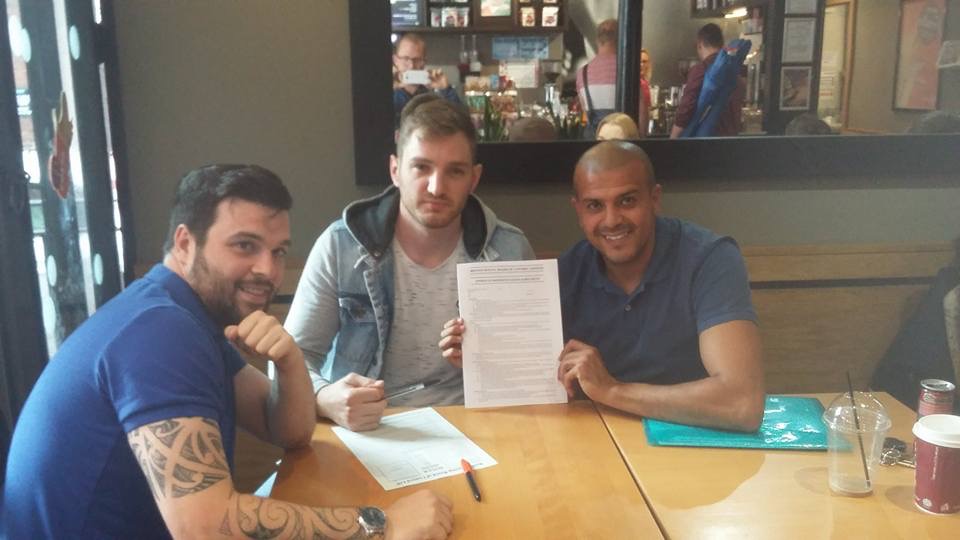 Kent-based promotional outfit JE Promotions have signed light-heavyweight prospect Sam Stone.
The 27-year-old Medway boxer has turned over following a successful unlicensed boxing career that saw him involved in no less than 30 bouts, winning Kent and National titles.
The 175-pounder is trained by John Harper, managed by Joe Elfidh, and will fight locally in Maidstone under the JE Promotions banner.
He commented on his decision to turn pro, "I was approached by Joe [Elfidh] just over a year ago to turn over but had my first child due so I actually pulled away from boxing a bit at that time. But then I came back and done a few more fights, then won that national title and decided that the time was right."
The talented boxer is already a big ticket-seller and brings a following with him to the paid ranks, he confirmed, "I sell quite a few tickets to my unlicensed fights so they will all be looking forward to following me in the pros."
Stone commented on his boxing background, "I first started boxing as a teenager but it was more just mucking about with my mates. I went along to St. Mary's in Chatham but I didn't have any amateur fights.
"It was just a bit of a laugh to me at the time, nothing serious, then I turned 18 and went out with mates drinking. I didn't start back up for a good few years later when I was about 22.
"I lost count on how many fights I had, it must have been about 30. I've been the home and away fighter and fought in the IBA, KBO and others.
"I usually performed in Sittingbourne but the last one I did was in Canterbury, which was actually only three weeks ago.
"I did well, I won the Kent super-middleweight title and also the WBU National title."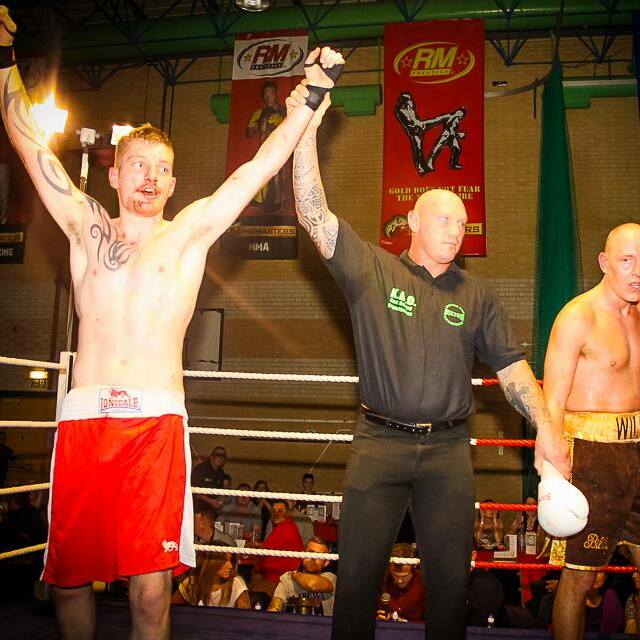 Although there's no better schooling than the amateurs, which Stone avoided, his style should suit the pro ranks, he elucidated, "I'm a bit of everything and my style varies, to be honest. I usually work on the back foot but I can mix it up and have a war if I need to."
Despite signing in the off-season as everyone – fighters, promoters, match-makers alike – all prepare for the new term in September, Stone is not planning to fight this year.
JE Promotions are readying for their biggest show yet at Mote Park in Maidstone on October 7th, titled 'Judgement Day', but Stone has no immediate plans to debut on the packed card.
He explained, "I won't be on the October show because I've got another baby due, so I'm looking at my debut next year around February time instead.
"I want to be able to focus and prepare properly. My trainer John Harper and me are going out different gyms to train and spar. We can go to Brompton's in Chatham with Joe [Elfidh] and there's Grant Dennis [Southern Area middleweight champion also signed to JE Promotions] training out of there as well. We'll also be looking to train in other gyms such as Kent Gloves."
Stone plans to join the 175lbs division, currently ruled domestically by British light-heavyweight champion Frank Buglioni.
"Looking at going for light-heavyweight to start with but I could get down to super-middleweight as time goes on.
"I'm not looking to be a world champion, if I get to British title level then that would be something to make my kids proud."
Manager Joe Elfidh added, "Professional boxing is really growing in Kent now. Next up is Sam Stone, a light-heavyweight from Medway who's had good experience in the unlicensed and brings a fan-base with him to the pros.
"He's a talented lad and I've known of him for a while. I expect him to do really well in the paid ranks."