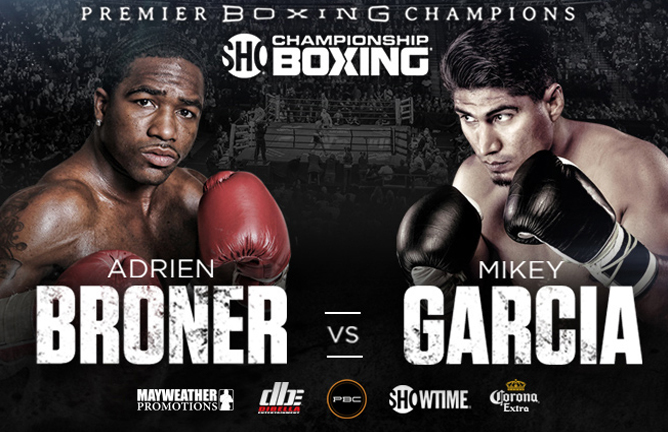 Part of the greatness of boxing is that as fans we are exposed to fighters with different stories and personalities, meeting in a ring looking for the same result. That result isn't limited to just being the winner, or becoming the champion, often the greatest result from a fight is earning respect. Earning the respect from your opponent, from your peers, and from the public. Next Saturday, the 140 pound showdown between Broner and Garcia will pit two fighters with different stories, with polar opposite personalities, each searching for the same result, respect!
Adrian Broner is one of boxing's most polarizing fighters, many fans respect his skill set, and at the same time dislike him for his antics out of the ring. Broner's two losses on his resume came from two of the top 10 welterweights in Marcos Maidana, and Shaun Porter.
An argument can be made that Broner faces less competition and looks great, however, when he faces top competition his lack of focus and discipline shows. Broner has faced many legal problems outside of the ring and reportedly often arriving out of shape in camp. Broner is often regarded as the "villain" in his matchups. Most don't see the skill, because the personality outshines it.
With Mikey Garcia, he has the skills to be amongst the top of the pound for pound list, however, inactivity has hindered him. When we see Garcia, he looks great in the ring, but in the past 3 years we haven't consistently seen his excellence so he gets overlooked.
Garcia fought once in 2014, was out of the ring in 2015 and once in 2016. His KO victory in January of this year was against an unknown. Garcia is undefeated in his 36 fights with 30 KO's, however Broner will be his toughest test.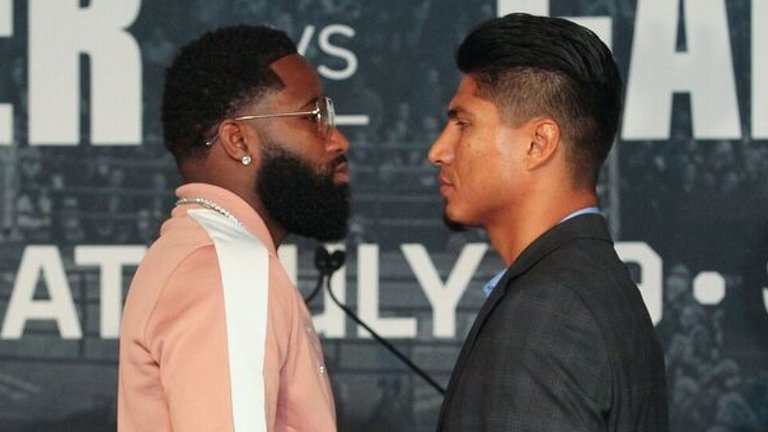 Garcia is moving up from lightweight to the 140 pound junior welterweight, where Broner is moving down from welterweight, where both of his losses came from, back to junior welterweight. Both fighters are superb counterpunchers, Garcia is faster with more KO's but will his speed and power come with him as he moves up in weight? Broner hasn't lost at 140 pounds, will this be his first?
The story leading up to this fight almost guarantees great action; we have Garcia the quiet fighter who does his talking in the ring. We have Broner the brash fighter who backs up his talking in the ring. Next Saturday night in Brooklyn, someone's talking will be louder than the other, and the other will be quiet!
Pre-Fight Report Card 
Speed:  Broner: A- /Garcia: A
Power: Broner: B+ / Garcia: A
Intangibles (training, weight, corner, experience) : Broner: B / Garcia: B
Fight Prediction coming Next Week