Billy Joe Saunders defeated David Lemieux via unanimous decision when the two faced off for the WBO Middleweight title on Saturday night, in Canada.
Saunders,28, who was fighting in North America for the first time, dominated Lemieux, 28, connecting with a combination uppercut in the fourth round and bloodied his opponent with a series of jabs in the seventh. Saunders taunted Lemieux in the fifth, which brought out boos from the home crowd, but the Brit was superior on the night, taking his unbeaten run to 26 fights.
Scorecard read: 120-108, 117-111, 118-110 all in favour of Saunders.
Lemieux came into the fight with four wins since his loss to Gennady Golovkin in 2015, but has now taken his career losses to four. Camille Estephan, Lemieux's co-promoter spoke about the  Canadian after the fight.
"It's not a disaster. It's a small step back. Not even. We didn't go forward. David's a fighter that's exciting, that American television and fans want to see," Estephan said. "There are a lot of good fights we can do. We didn't go backwards that much, if at all."
After the win, Saunders made a challenge to the Kazakh champion, Gennady Golovkin, on BT Sport.
"Golovkin, you kept saying you want my WBO belt when I was 14 stone, out of shape and wasn't in love with boxing. Then you wanted to fight me. Fight me now. Now fight me, cos we'll be seeing a different story. You'll be punching fresh air."
Gennady Golovkin and Canelo Alvarez are currently trying to arrange a rematch and the Saunders could face the winner, likely to take place next year.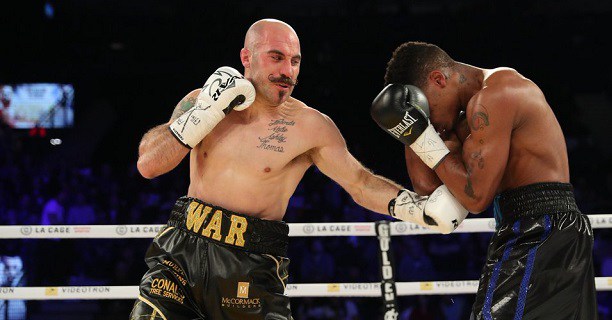 Earlier on in the night, Ireland's Gary O'Sullivan defeated Antoine Douglas with a TKO in the seventh round, applying plenty of pressure to his opponent with his power shots and eventually getting the decision. O'Sullivan, 33, didn't start off well but from the fourth round, where he landed good head shots to Douglas, 25, saw the Irish boxer overcome the American.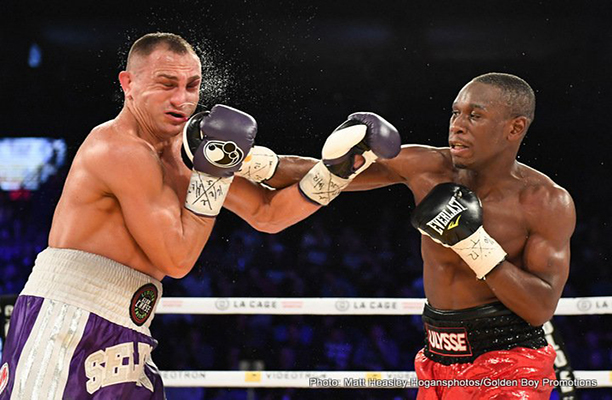 The opening fight in Canada saw Junior Welterweight Yves Ulysse Jr defeat Cletus Seldin with ease via unanimous decision. Ulysse Jr, 29, knocked down Seldin , 31, in each of the opening three rounds and dominated his opponent, who did not show enough and was too slow with his footwork and handspeed. Judges scored the fight: 99-89, 99-89, 99-89.
What are your thoughts? How good was Saunders against Lemieux? And can Saunders defeat either Canelo or GGG?