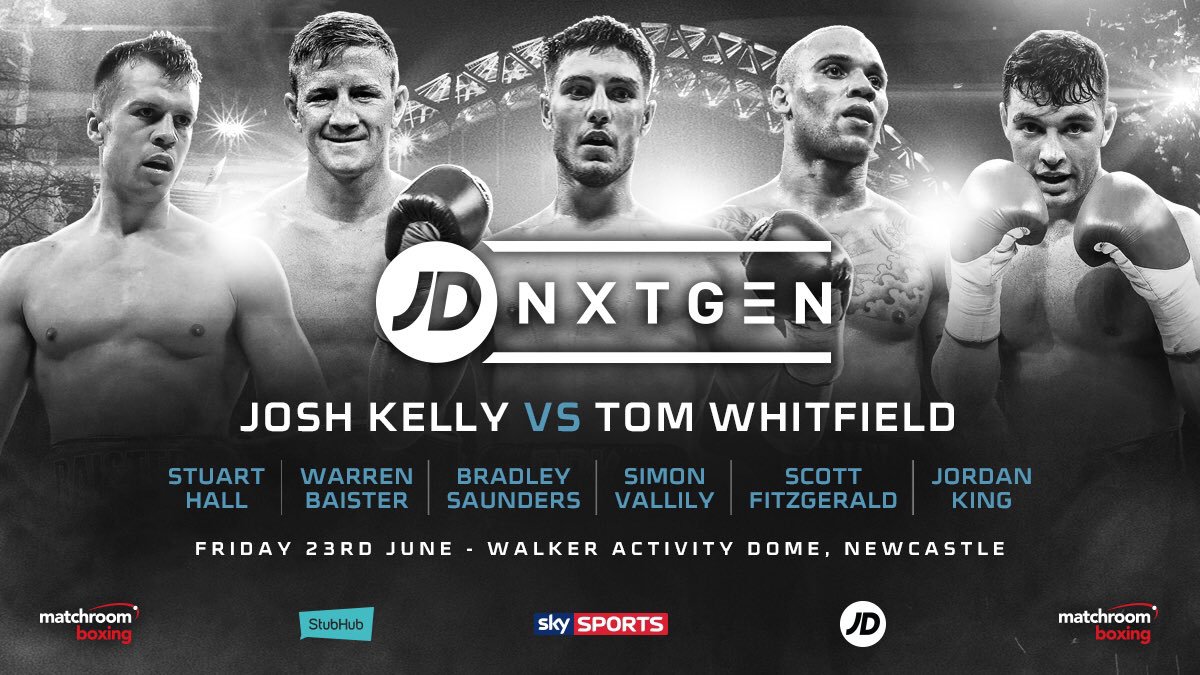 After close to two years of inactivity due to career-threatening injuries, North East boxing sensation Bradley Saunders (12-1) is finally fed up with the normal life and heads back to the ring on June 23rd in Newcastle.
The latest JDNXTGEN show will play host to the dramatic comeback and will be televised live on Sky Sports and Sky Sports Facebook from the Walker Activity Dome on Friday June 23rd.
In what will be 21-months since Sedgefield's Saunders' shock defeat to Frenchman Renald Garrido (14-11-1), the Beijing 2008 Olympian is finally back in business in a bid to rebuild his once promising career.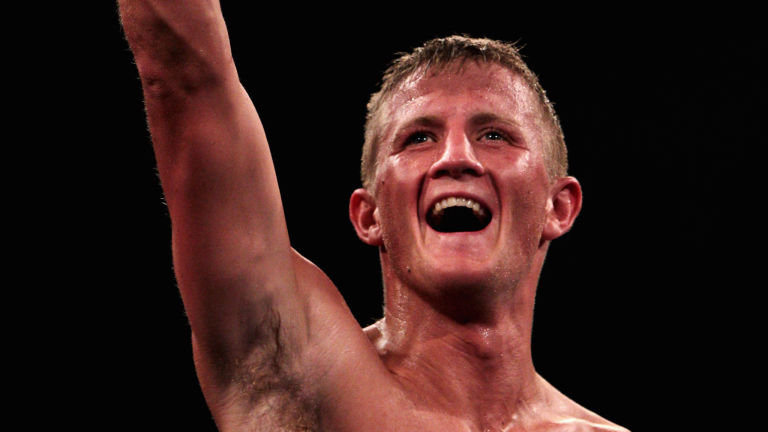 Previously touted as a potential future World champion, the 31-year-old was forced to consider retirement from the sport he has dedicated his entire life to after badly damaging both hands in his last bout in September 2015, which ended disastrously with his first loss in the professional ranks via disqualification.
He said, "I just thought, I've had enough now, my body can only take so much. I've had the bone taken from hips and put into my hands, so got hip bone in both hands now."
The injury-plagued County Durham puncher was taken straight to hospital for emergency surgery when he ruptured ligaments in both fists in the scheduled eight-round bout with 'Le Lion' from Marseille in September 2015 at the Liverpool Olympia.
After recovering from surgery, Saunders established a family-run business in road maintenance and lived a normal life away from boxing.
"I'd be lying if I said I hadn't enjoyed being off and going out with my friends and eating normal," admitted the former Olympian. "Going out with my missus and having food with a glass of wine – brilliant! I've enjoyed every minute of being a normal person, I've not been normal since I was eight-years-old.
"But now I'm sick of being normal!" He confessed.
Saunders holds the record for being the longest-serving boxer on Team GB and boasts one of the most highly-decorated amateur careers of this millennium, winning a Silver medal at the 2010 Commonwealth Games, Gold at the 2009 EU Championships and Bronze at the 2007 World Championships.
The former WBO Inter-Continental champion has been training in Essex with Peter Sims and sparring with ex-England titlist Tyler Goodjohn.
When back home in County Durham, he has his family gym to train in with younger brother Jeff, also a pro, currently unbeaten in 10 bouts.
"Kid's had 10 fights, won 10, and knocked seven out!" Brad exclaimed. "We're the same weight and we bring each other on. When we spar, we don't half go at it and we're not like brothers in there!"
The injurious boxer disclosed the doubts in his mind as to how his tools will hold up on fight night, openly admitting, "I will think about my hands a little bit more than I normally do but I can't wait! That feeling that you get when you walk into the ring, and the support I get is second to none.
"I'm not doing it for money, I don't want to get older and think that I could have fought, so why not?"
After his June 23rd comeback fight, Saunders has his wedding to look forward to later in the year when he marries his childhood sweetheart, Stephanie Elliot.
He joked, "I'm more worried about the wedding than I am the next fight!"
JDNXTGEN
Olympian Josh Kelly (2-0) tops the bill against Northern Area title contender Tom Whitfield (4-1), live on Sky Sports and on Sky Sports Facebook.
Sunderland's Kelly has impressed in his opening bouts in the paid ranks, landing his first stoppage win in Birmingham with a clinical display against Jony Vina to add to his debut win over Jay Byrne.
Adam Booth's 23-year-old charge represented Team GB in Rio at welterweight and will face Birtley's Whitfield, 30-years-old, who unsuccessfully challenged for the Northern Area strap in his last outing in October.
'Pretty Boy' has expressed his desire to advance quickly as a pro and is looking for another standout performance to elevate his rising profile and to also propel the growing North East boxing scene into the spotlight.
Former IBF World bantamweight champion Stuart Hall (20-5-2) returns for the first time since his defeat to Lee Haskins (33-4) as he looks to build towards another World title shot.
Cruiserweight pair Simon Vallily (10-1) and Warren Baister (5-0) are both back in respective bouts while Preston's super-welterweight Scott Fitzgerald (6-0) and Sunderland's super-middleweight Jordan King (8-0) are also in action.
To follow Bradley Saunders on Twitter click here @bradsaunders86
Bradley would like to thank his sponsors DSD Construction and SLS Road Maintenance and Scotti Fittings