-The Weekly Boxing Report: Dawson vs. Pascal; Arreola vs. Quezada-
Let's get right into the action from the action-packed weekend that was in boxing. Chris Arreola looked dreadful in gutting out a decision over Manny Quezada on ESPN2's Friday Night Fights. On one hand, it seems unfair to be too hard on a heavyweight who threw nearly 1000 punches with two injured hands, but there was little to like about his performance against the modestly skilled Quezada. The fact that it turned into a bruising 12-rounder doesn't speak well for Arreola.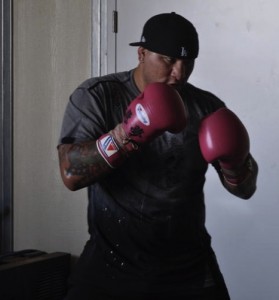 Telling from the hometown boos and the general feeling among fans, Arreola's act is wearing thin. The excuses why he's not ever in shape have grown tiresome. Even his charm as a fun loving, beer-drinking guy seems to be wearing off. Fans want to see him either get his fat butt in shape or get out of their lives.
His love for the good life has robbed him of his sharpness and stamina in a big way. He looked his best when he beat Chazz Witherspoon at 239 pounds. Since then, he's never been south of 250. You would think he would be able to get in shape for a title shot against Vitali Klitschko, but he didn't. That should have lit a fire under him to get it together, but then he shows up fat again for a big HBO fight against Tomasz Adamek. Then you hear him talk about getting in better shape and what does he do? He shows up even heavier for Quezada.
It's just getting old. In addition, he might now be slipping down the proverbial hill. Against Quezada, he looked horrible, pushing his shots and getting hit even more easily than normal. Watching the fight, you would only imagine what a more capable boxer than Quezada would have done to him. It just seems like the Arreola from a few years ago would have got rid of Quezada, rather than have to gut his way to a decision win.
Arreola needs to realize he doesn't have an endless prime that's going to put itself on hold waiting for him to get his act together. He has the rest of his life to be fat, but only a small window in which to wreak havoc as a professional boxer. The window now appears to be closing. Let's see how the big guy reacts. Hats off to Quezada for doing the most with what he has. Arreola should take note. You say you're a professional, then be a professional.
Saturday's Shocker…Chad Dawson Goes Down to Jean Pascal
I was one of those who gave Pascal almost no shot of beating Dawson, so Saturday's fight was stunning to say the least. It shows the human element in boxing and how sometimes you can't go by what is simply on paper. Dawson, sporting an almost-double-digit edge in reach, not to mention experience, was a clear favorite, but it didn't translate into success.
I think the result was one part Pascal and one part Dawson. Pascal fought with passion, bringing his A-game. Dawson, meanwhile, inexplicably showed up in less than ideal mental condition. Pascal, in winning the "real" light heavyweight championship, was magnificent—attacking with vigor and power virtually the whole night. He came out and took control of the fight. He performed beyond what people thought. Dawson, conversely, was not up to the task at hand.
And why not? Dawson already has problems drawing fans. He has almost zero charisma. What delusions of grandeur led him to come into this fight with such an indifferent attitude? It is somewhat revealing that he would be so flippant about a big fight before he has even established any kind of superstar credentials. Maybe fighting 40-year olds in four straight fights left him unprepared for the youthful vigor of Pascal. And fighters lose sometimes. It happens.
It's just that Dawson clearly did not answer his first call to greatness. After hurting Pascal in the 9th, he didn't press the issue. In the 11th, he had Pascal going, especially after freezing him with an beautiful uppercut. Again, Dawson didn't answer the call. These moments are defining ones that come infrequently during a fighter's career. Dawson will have to wait for the next one to come around.
Hopelessly behind to Thomas Hearns, Sugar Ray Leonard turned tiger and snatched victory from the jaws of defeat. Maybe on a lesser level more comparable to Pascal-Dawson, Oscar De La Hoya, tired and battered, exploded in the final round to edge ahead of Ike Quartey. Dawson, however, was more reminiscent of Winky Wright, idiotically going into a shell when on the verge of beating Jermain Taylor. Great fighters don't stop throwing punches (especially if they seem physically able to do so) when given an opportunity to win a big fight when they're way behind.
Dawson will hopefully learn from this experience. Setbacks like this can help a fighter get his head screwed on right. For Pascal, the world is his oyster. Who knows, it might have been for the best. Pascal, colorful and charismatic, might help pump some life into this division that Dawson was unable to provide.