-Pascal vs. Dawson; Cotto vs. Foreman; Alexander vs. Kotelnik and Much More Shape the New Top 20 Pound for Pound-
It's been a long three and a half months since we here at ProBoxing-Fans.com updated our top 20 pound for pound list. Over that time, there has been a ton of interesting bouts taken place, including plenty of notable wins, some huge upsets, and the emergence of some great, young fighters. Check out the new list below!


Updated top 20 pound for pound list! Check it out!
So what are some of the most notable additions or factors to consider with our new boxing pound for pound list? Well, this past weekend, with the Dawson vs. Pascal results, we saw the unseating of one of boxing's best, previously undefeated fighters. Dawson of course has taken quite a tumble on the list, but how high does Pascal appear, in his debut?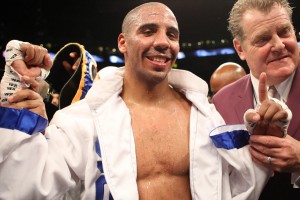 That's only one of the latest fights to consider. Over the past months we've seen the Super Six continue as Stage 2 wrapped up, we've seen Devon Alexander and Timothy Bradley battle different opponents in the ring, and each other for the hearts and minds of fans for who is supposedly the top dog between the two, and much more.
Meanwhile, other big names like Bernard Hopkins haven't been doing much to impress as of late, and it seems like we are never going to see Manny Pacquiao vs. Floyd Mayweather. (BTW – Which of those fighters has the top spot to himself, and which is seated alone at number 2?)
With all of this in mind and more, check out the newly updated, nice and fresh, piping hot, top 20 pound for pound boxers in the world, from your P4P leaders in boxing coverage, Pro Boxing Fans.