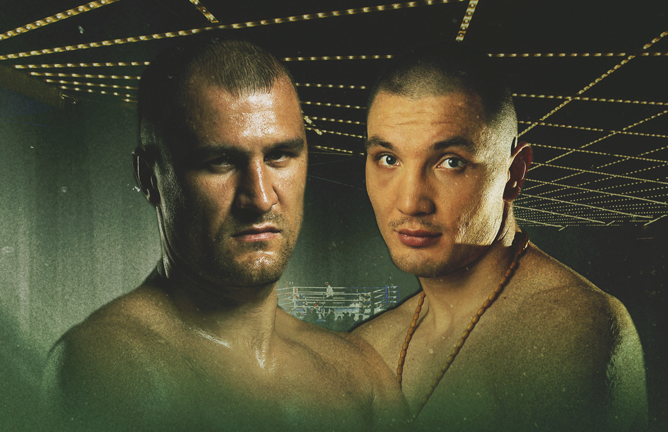 Very few times in boxing history has a knockout loss had a positive impact on a fighter's career moving forward. Roy Jones post knockout to Antonio Tarver, was never the same fighter, George Forman after his knockout to Muhammad Ali didn't fight for years having to overcome mentally what happened. Manny Pacquiao was successful post knockout to Juan Manuel Marquez, however Pacquiao didn't have the same aggression pre knockout.
The question coming into this weekend's fight will be Can Sergey Kovalev bring back his "Krushing" ways against Vyachelav Shabranskyy, or have we seen the end of Krusher Kovalev as we know him.
A knockout does many things to a fighter both in the moment, and the hours, days, and months after as well. You tend to question your chin and your ability to take a punch, you become more cautious in the ring and normally results in lowering your punch output. When you are an undefeated fighter, and especially an undefeated knockout artist type of fighter suffering a knockout yourself is even more damning, because when the bully gets bullied, it's hard to go back to being the same bully as once before.
Earlier this year before his rematch with Andre Ward, after suffering the first loss of his career via controversial split decision, Kovalev promised to bring back the aggression style which garnered him the love of fans, and the fear from other fighters. While Kovalev early on was successful with his jab, he wasn't the " Krusher" in the ring, and it showed with Ward's lack of fear and willingness to stay in the pocket and exchange with Sergey and ultimately knocking him out. While there's always going to be the debate of were Wards shots on the belt line, or low, however I believe Ward would have Ko'ed Sergey at some point during that fight.
A lot has changed with Kovalev since his loss to Ward, he's hired a new trainer, changed his diet and is ultimately looking to return to the man he once was, which was dominating the Light Heavyweight division from 2012 -2016. This Saturday, he faces a relatively unknown in Vyacheslav Shabranskyy. From the Ukraine, he is 19-1 with 16 KOs. Shabranskyy is younger, 3 inches taller and has a 3 inch reach advantage as well.
It's hard for me to trust  Sergey Kovalev at this stage in his career! He's a bully style fighter, and often when you get someone who stands up to that bully, as Ward did, the bully folds. His comments since that fight in June, and particularly the idea that he's blaming the losses on Jackson, his former trainer, only further my concern. I don't  think we will be seeing Kovalev back at the top level form we saw before the Ward fights ever again.
Now, is Shabranskyy the man to reveal the holes in Kovalev and upset him? Probably not , even a diminished Kovalev should be able to win this weekend against a fighter in his 20th professional fight. An upset wouldn't blow my mind completely because I believe Kovalev is on the downside of his career, but I do believe we'll see Kovalev win here and the big story following the fight will be a celebration of what The "Krusher" used to be, and not what he is.