Fight Pick & Preview – Arreola vs. Mitchell:
On September 6, heavyweight contenders Chris Arreola and Seth Mitchell meet in a pivotal 12-rounder. Simply put, the winner stays viable and the loser gets dirt shoveled on him. It's an interesting fight with a pair of fighters with a long and contrasting list of strengths and weaknesses. Arreola is coming off an upset defeat at the hands of Bermane Stiverne, while Mitchell was able to avenge his only career defeat with a unanimous decision over Johnathon Banks.
To Mitchell's credit, he was able to reverse an emphatic result, though his win over Banks in June was as boring as it gets. Whatever mojo Banks carried with him into the ring for their first fight had whooshed out of him by the time the rematch happened. Mitchell did what he needed to do, which was "win today and look good tomorrow."
Date: September 6, 2013
Site: Fantasy Springs Casino in Indio, CA
Weight Class: Heavyweights: 12 Rounds
Chris Arreola, 35-3 (30 KOs), Riverside, CA
vs.
Seth Mitchell, 26-1-1 (19 KOs)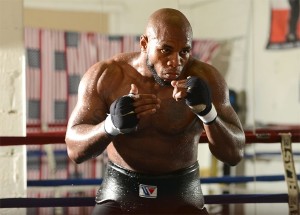 Mitchell is a dedicated athlete, something that maybe can't be said about Arreola. Whereas Arreola's weight has been all over the place, Mitchell has weighed in between 240-245 for virtually his entire career. In 2011, it looked like Arreola was getting in better shape, weighing in the 230's, but the jiggly Arreola resurfaced in the Stiverne fight, when he weighed 247. It's a perplexing situation. The fight was a title-eliminator and he showed up fat. In his only title shot, against Vitali Klitschko, he came in at his career-heaviest.
Coming off a defeat, you would suspect Arreola to feel a sense of urgency, but since when has that ever been a reliable indicator when gauging the chances of Arreola? It appears he's at his worst when the situation would call for him to be at his best. Mitchell is the more bankable commodity when it comes to giving himself the best chance to win.
Arreola is not without advantages in this fight. Though no cutie in the ring, he is by far the more-seasoned and capable boxer. With Mitchell, it's all about his athleticism, size, and dedication. Big Seth is more formidable as a sheer athletic physical force than as a fighter specifically. Arreola can actually fight. When boxing as long as Arreola has, you pick up things that are missing with a guy like Mitchell–a football star who didn't begin boxing until well into his 20's.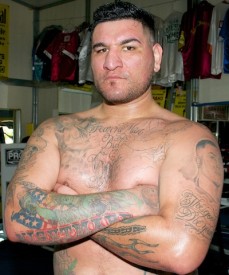 Some of those things include not so much how hard he hits, but what he can take. There is no easy way to learn how to take punches. Mitchell, having beaten a long line of stiffs, had no answers for Banks in their first fight and unraveled alarmingly fast.
Mitchell likely wouldn't have been able to withstand the shots Arreola was able to absorb from Stiverne in his last bout. When looking at a 12-round bout between two strong heavyweights, this is a concern of pinnacle importance. Sure, Mitchell is allowed to get better and he did have a more-intelligent approach in the Banks rematch. Arreola, however, can be counted on to dish out some punishment and Mitchell will need to do a lot better than he did in his only loss.
Arreola is only a year older than Mitchell at 32, but there were some disturbing signs against Stiverne. He just wasn't very sharp. Watching Arreola zero in with power punches all these years, it was startling how sloppy his attack appeared against Stiverne. Again, he really does himself no favors with his lack of proper conditioning or with his flippant approach to big moments in his career.
Mitchell vs. Arreola Prediction
I think Arreola is a better fighter. That is in no way meant to disparage Mitchell. It takes a lot of talent and character to leave the gridiron and forge a top-20 status. He won a rematch against a slick vet in Banks and has done about as well as a guy can under the circumstances. He's a fighter who is getting the most out of himself. He's a hard guy to rule out completely.
Unless Arreola has mentally checked out or comes in at 260 pounds, he should have a little too much experience and durability for Mitchell. I see Arreola getting Mitchell out of there around the 7th round.
Prediction: Chris Arreola by 7th round knockout.