"My first spar in the Golden Gloves gym. I got the first taste of blood off my first popped lip. That's when I fell in love."
Meshech Speare, also known as 'Shack' sits back and reminisces fondly about the first spar he ever had. It is evident that this particular memory is a happy one for the likeable twenty-three-year old.
He makes no secret about his love for fighting. It is what he has always done. 
"I was always fighting as a youngster" admits Speare.
"That was normal to me and I was good at it. 'Mr Notorious' my alias now as a boxer, comes from my ability to fight in the street.
"That is a life I have left behind me now, but, I guess some things stick with you."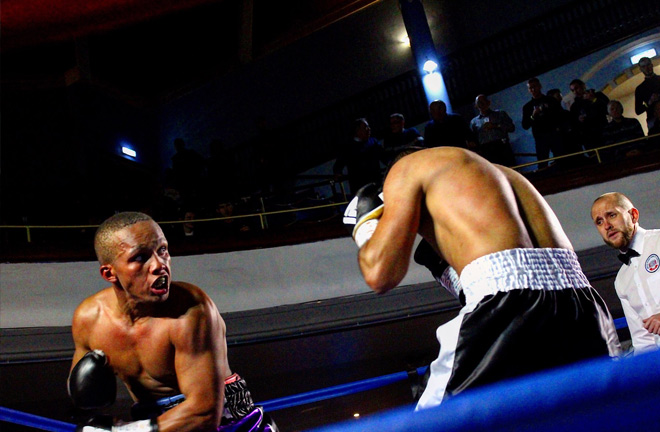 Born in Toxteth in 1996, Speare grew up in an inner-city cauldron that is still suffering with problems that began in the early 20th century.
The area hit the headlines in 1981 with the infamous 'Toxteth Riots' when local residents clashed with the authorities after years of economic decline finally took their toll.
The riots resulted in injuries to over 1000 police officers, over 500 arrests and even the death of one man. Toxteth has been trying to recover ever since. Regeneration efforts have followed, but 'L8' remains troubled.
Self-confessed "a rough and tough kid," perhaps his natural willingness to partake in physical combat meant 'Shack' had the ability to thrive regardless of the situation he found himself in.
Regardless, there is no denying the obvious challenges that an individual will face when growing up in an area that has been largely forgotten about by the powers that be. However, this environment is something that Speare embraced as a youngster. 
"I had a great childhood. When I became a teenager, that's when I began to face problems.
"I began knocking about with the wrong crowd. Once you get yourself in that circle, with gangs and crime, it hard to get out, especially around here"
It is an unfortunate but common story in modern society. Inequality and lack of opportunity can push young people into the obscurity of unemployment and crime as a consequence.
It was at the age of eight, when Speare's mother took her hyperactive, over-exuberant son to the sweat stained walls of The Golden Gloves gym, a sanctuary that stands closely to the Speare family home.
It was this gym, where 'Shack' was introduced to a new hobby, one that would subsequently change his life.  
"My mum took me down to the boxing gym just to try and burn some energy off me, I used to be bouncing off the walls" laughs Speare.
In those early years, the sport of boxing was simply a way in which to channel his energy. A young and care free Speare would have been blissfully unaware that boxing was deep rooted in his family bloodline.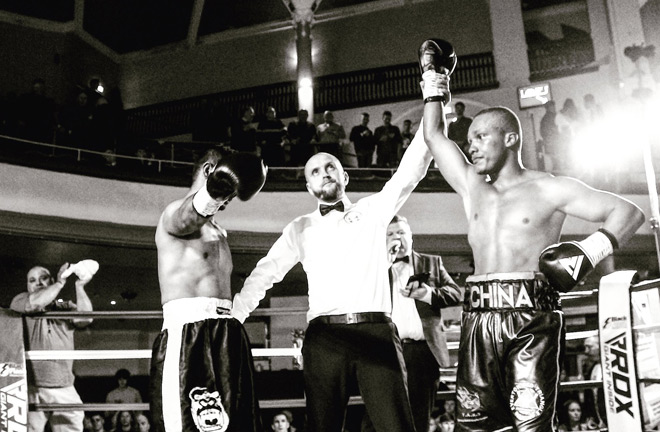 His Grandfather, Carl Speare, was just 22 when he represented England in the 1972 Commonwealth Games and brought home a bronze medal for his efforts.
A 16-fight professional career followed, in which he beat legendary local fighter Joe Lally, at the Liverpool Stadium.
Now when 'Shack' remembers his grandfather, he cites him as "one of his biggest inspirations" and appreciates that he is now walking down a road that his grandfather helped to pave.
Similarly, once an adolescent Speare had settled into his surroundings, it didn't take long for him to pick up where his grandad had left off and after some impressive gym performances, he laced the gloves up for real and embarked on an amateur career. 
"I was savaging guys older and heavier than me in the gym, from very early on.
"From there, I was boxing all over the country in some great venues against all the top lads.
"Over the space of 80+ fights, I won a various tournaments, national titles and medals.
"I boxed the likes of Dalton Smith who is now signed to Matchroom and also other talents like Sahir Iqbal, who is signed with MTK Global.
"I enjoyed being an amateur but as I progressed, I knew with the style I have, I was always more suited to being a professional"
At the age of 21, he turned his back on the amateur game and entered the paid code under the guidance of the ever-successful Everton Red Triangle (ERT) gym.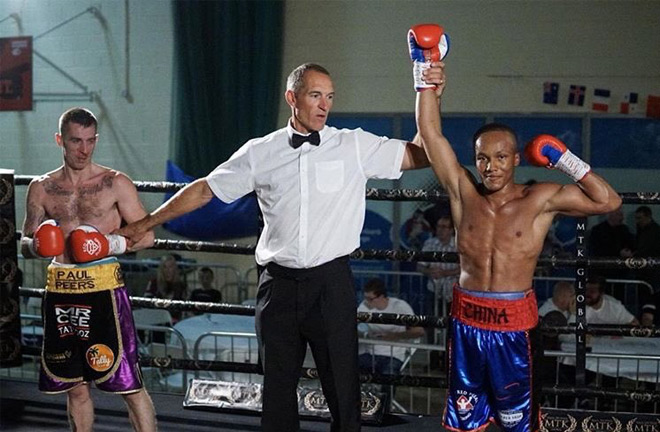 From his debut in June 2017, he has built up a 5-0 (3KO) record. He has displayed all the fundamentals needed in the professional game, heavy hands combined with natural boxing ability, the positive signs are there for everyone to see. 
The one problem he has faced is inactivity. With no fight since the spring of 2019, he decided, in October 2019 to switch stables to train under the watchful eye of iconic local figure George Vaughan and former Lightweight world title challenger, Derry Matthews.
Speare parted amicably from his former training team at ERT but knew a chance to work with Vaughan and Matthews was an opportunity he had to take. 
"I know that in 2020, I have got to be active. I have got be ready to take any opportunity with both hands.
"I am looking at my first titles this year. With that in mind, getting to train under people like George Vaughan and Derry Matthews is a great opportunity, they are two of the most knowledgeable people in the whole sport"
As the conversation shifts to what he learnt from his period outside of the ring, he is reflective but is quick to emphasise the positives of the situation.
"I love this sport, but I have shown how mentally tough I am" he begins. 
"Patience and perseverance are key in this professional game. I know this year will be a big one for me to breakout.
"I have got a fan friendly style and I can't wait for people to see me when I am active. I can box, I can definitely punch, I can do it all.
"Once I am active, I will be on the end of everyone's lips. That's a promise"
The confidence is contagious. There is no arrogance with Speare, but he assesses the situation with striking maturity. 
Speare describes Liverpool as "my beloved city" and mentions ambitions to "bring many more great nights, like they have". 
By "they" he means the constant conveyor belt of champions that Liverpool has churned out.
John Conteh, Tony Bellew, The Smith Brothers, 'Jazza' Dickens, Derry Matthews, Andy Holligan, to name a few. People would be forgiven for being intimidated by following in the footsteps of the aforementioned.
'Shack' is different, however. A place amongst names like that, is exactly where he wants to be. 
"When the big nights roll around in the city, even if I am there as a fan just spectating, I can't help but visualise myself headlining these shows" explains Speare. He is quick to add, "I am not arrogant or selfish but I just believe in myself and my ability"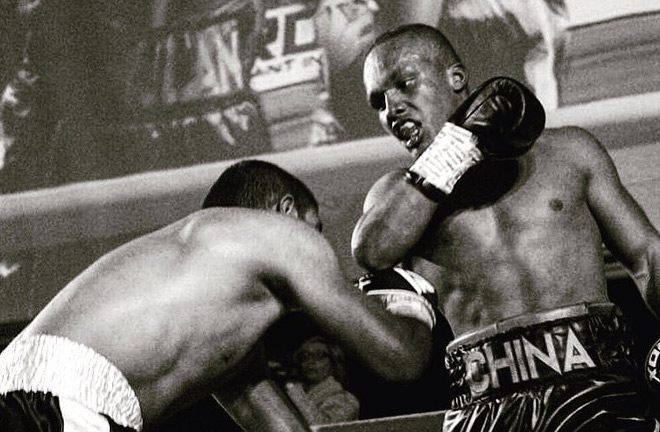 The conversation turns towards the topic of motivation, there was only one answer Mashech Speare was ever going to give.
"My kids" he says. Speare is now a father of four. His family ties are an important part of his story, they act as the foundation for the man we see step through the ropes.  
"My kids are everything to me and they keep asking when am I bringing a belt home" he smirks.
"Me, my kids, my girl, my family we always talk about the big nights that lay ahead, I will be a world champion and bring that belt home to my kids…..that's motivation."
'Shack' is as motivated as he is talented. He craves the platform to showcase his skills and add his name to the great boxers that have emerged from Liverpool.
If he is to do that, he knows there will be plenty of fighters in his way with the same attitude and for them he has a message.
"They all have a target on their back" he states bluntly.
"Stepping stones or title holders, I don't care. They can say or do whatever they want, they just best believe, I am coming."
It's a fitting way to end the chat. It is hard not to endear yourself to Meshech Speare.
He is affable, good natured and a pleasure to talk to but at the very same time, he is a hungry, a driven father who is intimidated by nothing or no one.
Simply, a man fighting for a better future for his family but that suits him, fighting is all he has ever known.