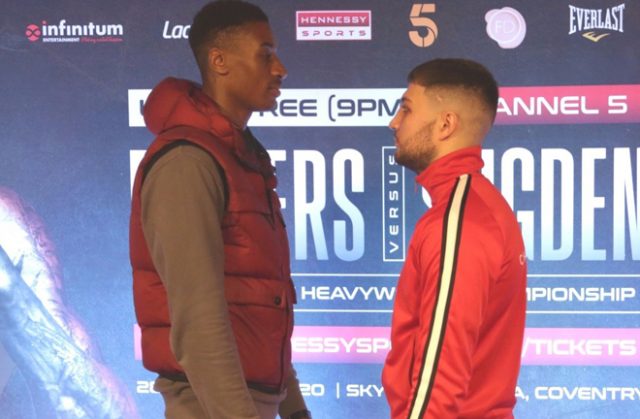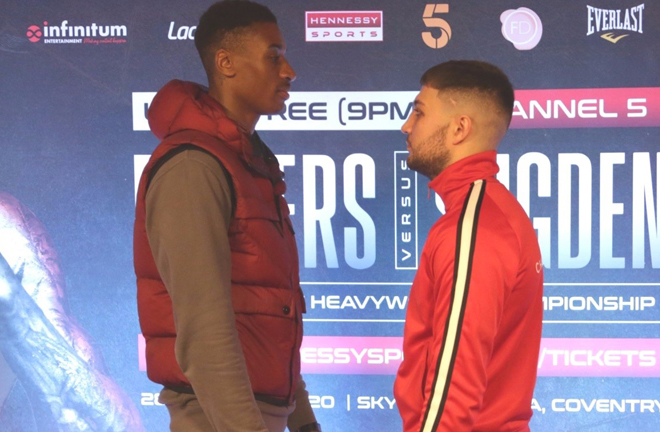 Shakan Pitters says he's looking for an emphatic victory over Chad Sugden in their British Light-Heavyweight title clash on Saturday
Pitters (13-0, 4 KOs) and Sugden (11-1-1, 4 KOs) will finally lock horns, having seen as a March fight postponed, following the COVID-19 pandemic, as promoter Mick Hennessy launches his return behind closed doors.
And former English champion, Pitters, who has been sparring with the likes of Joshua Buatsi in the lead-up is confident of halting the former kickboxer when the pair collide at Production Studio in Redditch live on Channel 5.
"Chad says I've had everything my own way but that's because I make everything my own way," Pitters said.
'Look, big talk is easy. I hope Mr Sugden keeps it up and I look forward to providing my response in the ring on the night.
"Let's see what he's saying after he feels my power. He ain't 'breaking nobody mentally'. Boxing is a completely different to kick-boxing. He's so easy to hit."
"Though I've prepared thoroughly for 12 hard solid rounds I expect to be too big, too strong.
"If I perform to my full ability, I stop him. Whether the ref steps in, his dad slings in the towel or he's flat on his back, he'll not see the finish."
Sugden, who battled Craig Richards to a hard-fought draw in December stepped in for the Crystal Palace man after he was forced to withdraw from a scheduled bout with Pitters through illness.
The unbeaten former West Bromwich Albion trainee revealed he has analysed his opponent's stalemate with Richards, but believes he will prove a completely different proposition to 'Spider.'
"Fair play to Chad for stepping in. Like me, Chad's from a fighting background, a fighting family. So we've similar stories.
"The respect's there. He's been given a big opportunity to step up but I'm confident in my ability to deal with anyone in the division.
"I studied Chad's draw with 'Spider'. He did what he had to do but he'll find Craig and me are completely different animals.
"Sure, Chad seems tough and strong but, at just six foot, he'd be a lot stronger down at super-middleweight.
"I'm coming down from cruiser, remember. I'm just too big and I bring too much. I believe I hold the advantage over Sugden in every single area."
On the undercard, British Cruiserweight contender Isaac Chamberlain (10-1, 4 KOs) will make his Hennessy Sports debut, the vacant Midlands Area Welterweight title between Birmingham's Kaisee Benjamin (10-1-1, 2 KOs) and Wolverhampton's Conah Walker (7-0-1, 2 KOs), Love Island star-turned Super-Welterweight Idris Virgo (5-0-1) features, whilst Middleweight Michael Hennessy Jr, (3-0-1) son of promoter Mick completes the card.
Shakan Pitters vs Chad Sugden is exclusively live on free-to-air Channel 5 this Saturday at 10pm.