Mick Hennessey promotes two shows in the space of a week on Channel 5 in the UK, as the Fly by Night Studios in Redditch again hosts a night of action on Friday night.
Top of the bill is the ever improving Shakan Pitters (14-0, KO4) and the Birmingham man defends his British Light Heavyweight title for the second time against Craig Richards (15-1-1, KO8).
This match up has been postponed and moved a few times due to illness and pandemic restrictions, but the two finally meet in the Midlands. 
Richards would have been considered a favourite for their originally planned contest, but Richards took his eye off the ball in a keep busy fight against Chad Sugden in December 2019, and was held to what looked like a fortunate draw over eight in a flat performance. 
A March 2020 date was confirmed still for the vacant Lonsdale Belt, but a viral infection forced Richards out, and Sugden took his place for an August date instead. 
The Nottingham man was brave, but Pitters had too much, and took a dominant points win to become the new champion. 
Pitters has also won an Ultimate Boxxer tournament and been English champion, but he shouldn't overlook Richards based on the Sugden draw.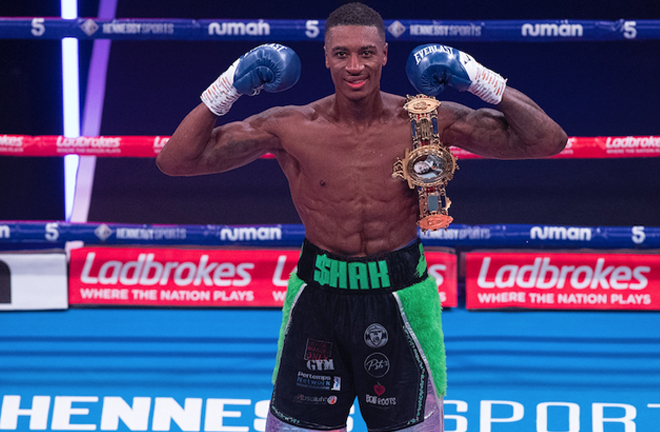 'Spider' Richards' only defeat came in a short notice bid for the same British belt in October 2017, where he put in a spirited effort before losing to Frank Buglioni on the scorecards.
He seems to rise to the bigger occasion, as he did when blasting Jake Ball to a third round defeat in March 2019.
Prediction: Richards has said that when he broke Chad Sugden's nose in their meeting that he took his eye off the ball, and surely there will be no repeat of that here, and there can't afford to be. 
The bookmakers are clearly judging the Crystal Palace man on that fight, and make him a firm outsider at 3/1 to win. 
I think this will be a close technical fight, as both are rangy, with Pitters 6 foot 6 and Richards 6 foot 1, and it could be a very cagey opening few rounds. 
It also could well be a tough fight to score, and I just lean towards Pitters to use his skills to the maximum to take a tight points win, possibly by split decision.
Ricky Little (5-2-1, KO1) defends his Southern Area Super Flyweight title against Sammy Cantwell (7-1-1, KO3) in a match that should have take place both in April and September, but it will hopefully be third time lucky in getting the pair together. 
Little won the belt in December 2018 with a tight points win over Jack Hughes, and Cantwell is of course the son of three-time world title challenger, Mickey, who is scheduled to be in Sammy's corner. The tentative pick is for Cantwell to take the title on the scorecard.
Stephen McKenna (6-0, KO6), fresh from a fifth round stoppage of MJ Hall last week, takes on Devon's Des Newton (8-17, KO2).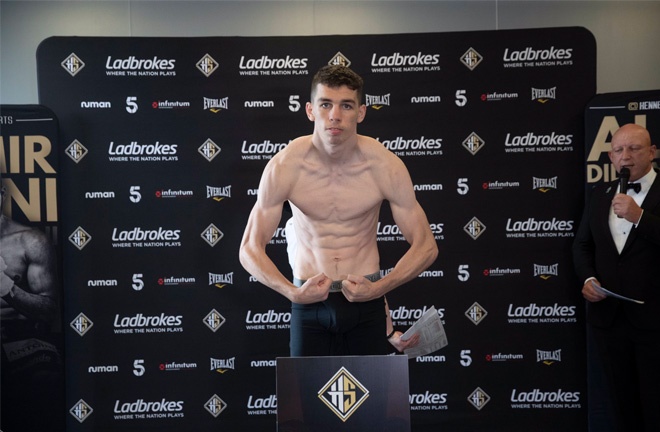 Newton has only been halted twice, but those defeats have both come in 2020, to Sam Noakes and Paddy Donovan, and both in the opening round. McKenna can halt Newton early, and may well be inside the first.
The brash Idris Virgo (8-0-1, KO1) is also out after a weeks' absence, and he meets Walsall's Kearon Thomas (1-8-1, KO3). Virgo, although called 'The Bodybreaker", hasn't displayed knockout power, and he may well have to settle for a points win here.
A vacant Midlands Area Middleweight title fight heads the undercard in a battle of unbeatens. Coventry's River Wilson Bent (7-0, KO3) takes on Burntwood's Troy Coleman (6-0, KO0). 
Coleman hasn't been past four as yet, while Bent is yet to go past six rounds in his pro career. Bent has the better seasoning though and heavier hands, and I favour him to get his hand raised after ten hard rounds.
Michael Hennessey Junior (5-1-1, KO1) also sees action.