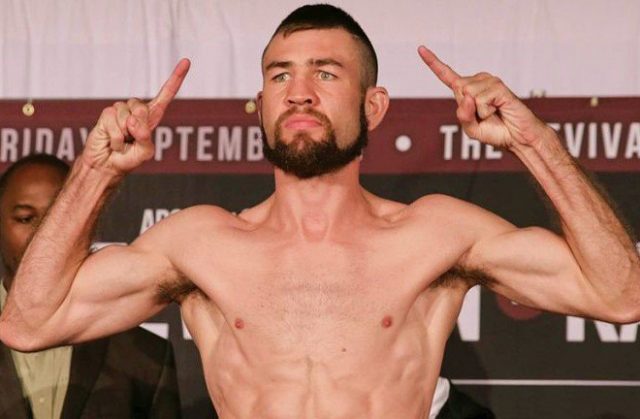 Chris van Heerden is fighting for much more than just a victory over the highly-rated, undefeated Welterweight Jaron Ennis on Saturday night.
Van Heerden's journey has come full circle from being the IBO Welterweight king to losing "everything" by his own admission and now with the opportunity at just three weeks notice to upset the applecart at the Mohegan Sun Casino, Connecticut on SHOWTIME.
Ennis (26-0, 24 KOs) is regarded as one of the brightest, young American talents, having amassed 26 straight wins and 24 KOs and remains on course for a shot at a world title in 2021 if he is successful on Saturday, with top ten rankings in three of the four governing bodies.
However, van Heerden (28-2-1, 12 KOs) has other ideas and coming off five straight wins himself, firmly believes he can take the 23-year-old into waters he hasn't been tested in as of yet.
"Jaron Ennis is a dangerous fighter," van Heerden told proboxing-fans.com
"He's young, he's energetic, he's strong, but who has he faced? Who has he really faced?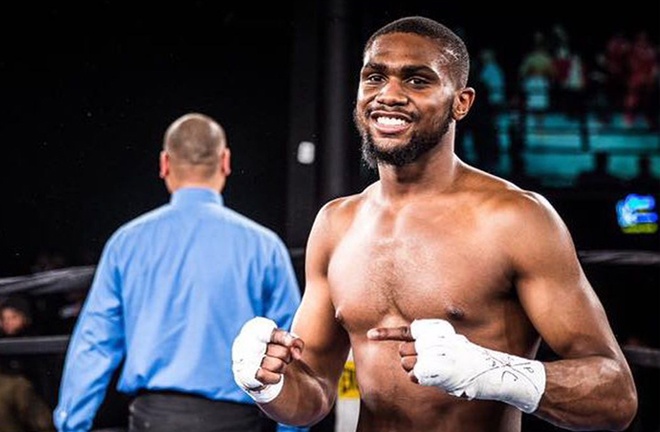 "I know he's never been really tested the way I can test him.
"I'm coming into this fight as the underdog, everyone is expecting Jaron Ennis, fair enough he's unbeaten, 26-0, he's an up-and-coming guy, but that just puts less pressure on me.
"If they're going to underestimate me, they're in for a long night."
'Boots' knocked out Juan Carlos Abreu with a huge uppercut in the sixth round in September, however van Heerden, who was stopped by unified world champion, Errol Spence Jr in the eighth round in 2015, believes he is being overlooked heading into the clash.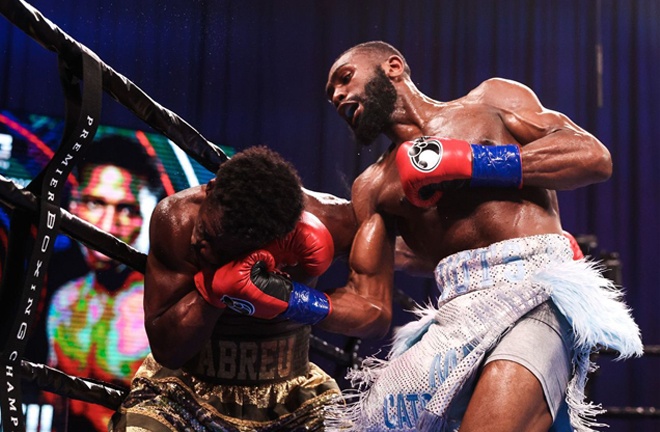 "They're looking at me and they're say 'he's 33-years-old, he's older, he's got mileage.
"Yes, they're underestimating me. I can tell you this, I'm not the same guy that fought Errol Spence, I'm not the same guy.
"I've grown up, I've learnt, I'm a different fighter and should I be able to successfully execute my game plan I can beat Ennis.
"If I get hit by Ennis and he doesn't hurt me, I can beat him, If I can execute my game plan, they're in for a surprise."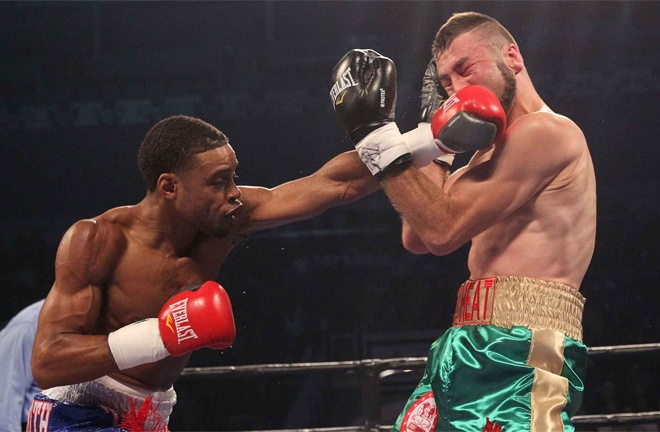 Van Heerden's story goes far beyond Saturday's task at hand and a win has a much deeper purpose to him.
'The Heat' was stripped of his IBO crown following his last defence over Matthew Hatton in 2013 and found himself without a proper meal for two days, as he pursued his dream of campaigning in America.
Van Heerden cites his late father as his main motivation and reveals it was he who kept the faith that he would one day get the opportunity to regain his crown.
"My option was to go back home," van Heerden recalls of the experience.
"I wasn't going to go back home, because everyone already believed I was going to come back home.
"Everyone already told me 'you will not make it, you will come back' and I like to prove people wrong.
"I lost the world title, I didn't have a worker's visa, I overstayed my six month tourist visa, I overstayed, I was in a lot of trouble.
"My bank accounts got frozen and I ended up being in a position where I could not eat for two days, because I couldn't get access to money and I have too much pride asking people for help.
"I literally went from being on top of the world to not having money for two days, my stomach was growling, I was desperate.
"Faith and my dad being my biggest, biggest fan. My dad believed I would get another world title shot even when I didn't believe it.
"To be able to say 'hey dad, it paid off, everything you believed in me I've done it. He's not here to see it and that hurts, but I believe he's spiritually with me and he knows it."
'The Heat' reveals his passion is to inspire others through his story and unwavering determination to succeed.
With Ennis on the brink of a world title shot in the near future, van Heerden is fully aware of the permutations of a victory for his career and the position he will naturally find himself, should he inflict a first defeat on Ennis.
"My passion is to inspire people," van Heerden added.
"Every time I go home to South Africa, I go to schools, I go to churches, I go everywhere and I speak to thousands of kids and I motivate them and I share my story.
"But this seals it because I can finally say, seven years ago I left as IBO world champion, I lost my title [because of] bad management, everyone wrote me off and I said watch me, because of hard work.
"It doesn't matter if you're from South Africa, if you work hard and you believe win yourself and you take risks and you go after what you dream of, you can achieve it.
"A win definitely places me in a major, major, major big name fight next. There's no denying it, I'm right back in the mix.
"A win puts me right there and yeah my life will never be the same."
View this post on Instagram
Van Heerden's rollercoaster journey has led him to this shot at pulling off a huge upset against Ennis.
Whilst 2020 has been a tough and unusual year for many, the 33-year-old is taking the positives from receiving a second opportunity at world honours and securing his Green card, to become a permanent resident in the United States, a truly remarkable turnaround from what seemed such a distant dream just a few years ago.
Watch the full interview with Chris below where he discusses sparring with Canelo Alvarez, Miguel Cotto, Conor McGregor and more: