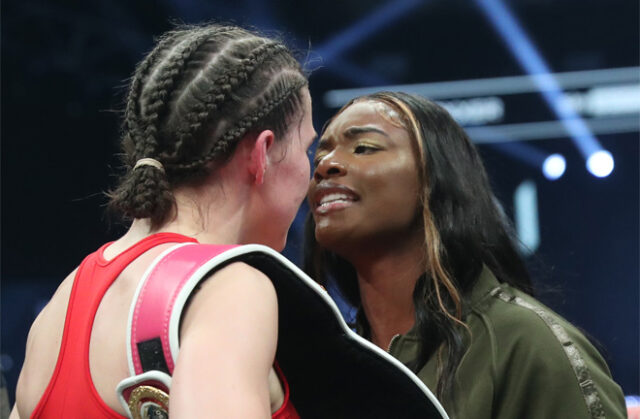 Claressa Shields believes she will prove too much for arch-rival Savannah Marshall and has set a deadline of September 3rd for the pair to fight.
Shields and Marshall were on course to settle their long-running rivalry stemming from the amateurs in a highly-anticipated, undisputed middleweight title clash July, however the latter says she was forced to postpone the fight after having surgery.
Her American rival, who holds the WBA, WBC and IBF titles has questioned the injury and warned the British WBO champion that the fight must happen by September 3rd, as she plans to continue with her MMA career in November.
BOXXER promoter, Ben Shalom has confirmed in an interview with Seconds Out that the bout is targeted for September 3rd.
"What the hell did you have surgery on," Shields told Sky Sports.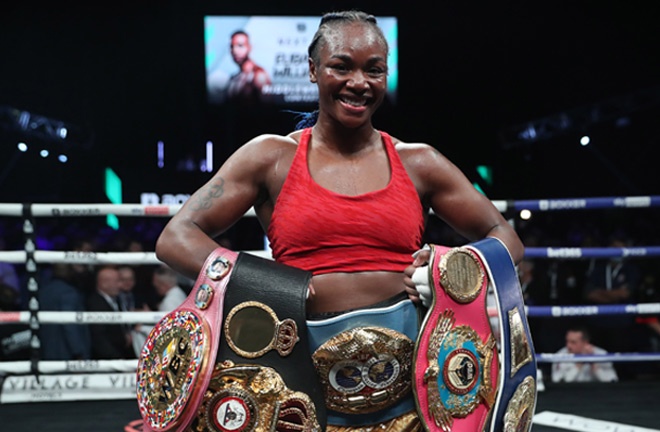 "She doesn't have on a sling, she doesn't have on a cast. If it was me then everybody would want to know. I have to see something.
"It can't just be 'my word is good enough.' It's all mind games and extra time.
"Her and her trainer have realised that it's not what they thought it was going to be.
"I am not going to go out there and let Savannah steamroll me.
"She has enough time!" ⏳@Claressashields says a showdown with rival Savannah Marshall has to happen in September. 🚨 pic.twitter.com/KJS3iMrC9T

— Sky Sports Boxing (@SkySportsBoxing) May 24, 2022
"She's not going to knock me out. She's going to have to be in great shape. She's going to have to be mentally tough.
"She's going to have to endure a lot of punches, a lot of hard punches, a lot of body shots, head shots and I don't think she's ready for that right now.
"If it doesn't happen [on] September 3rd, Savannah Marshall is going to have to find somebody else to play with."
Double Olympic gold medalist, Shields, 27, has remained unbeaten during a stellar 12-fight professional career, which has seen her win world titles in three different weight classes and become the first boxer in history to hold all four major world titles in two weight classes simultaneously.
Marshall, the only person to beat Shields in her career during an amateur contest has made three defences of her title all by stoppage, most recently knocking out common opponent, Femke Hermans in three rounds in April, which Shields, who beat Ema Kozin in February, observed from ringside.
🤣 why would I block u?
I love nothing more than watching u bounce about in clothing that's cutting you in half and daft wigs doing tick toks 🧐 https://t.co/5ZrANc54QV

— Savannah Marshall (@Savmarshall1) May 20, 2022
"I know Claressa can't handle my power," the 31-year-old told Sky Sports after beating Hermans.
"I know when I land on Claressa it will be goodnight.
"I believe I severely hurt Claressa."
Responding to Shields' suspicions over her injury, the Hartlepool champion told Sky Sports: "Claressa has known all about my injury, she has known everything that has gone on.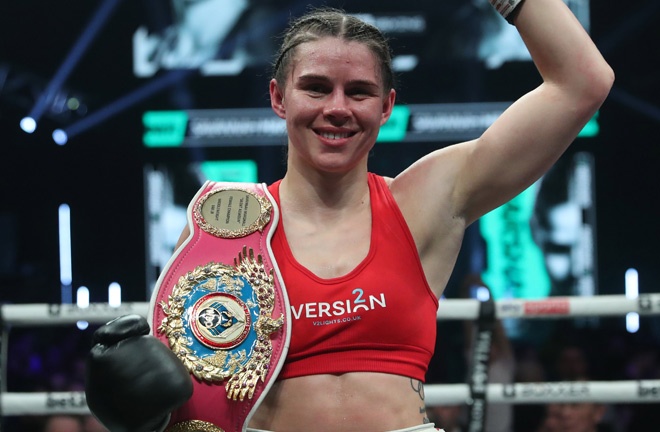 "She got told about a month ago so I don't know whether it's red-chested or she has just opened her inbox.
"I haven't a clue with that girl.
"My fitness is good, I'm getting there, slowly building myself back up, getting my strength back. I am taking it easy, trying to not to rush."