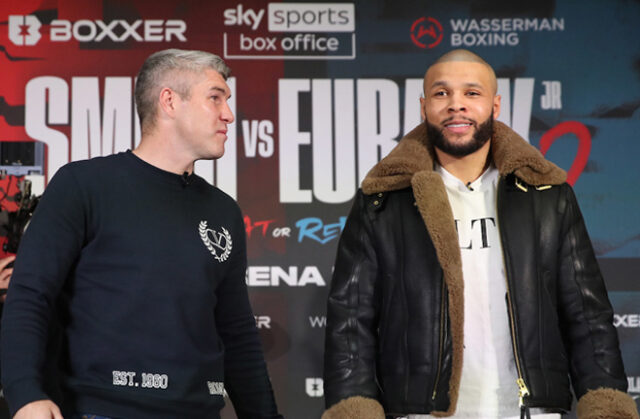 Liam Smith believes Chris Eubank Jr was afraid of getting hit in their first fight and insists he'll put in another emphatic performance in their rematch.
Smith and Eubank Jr will fight for the second time at the AO Arena in Manchester on June 17, live on Sky Sports Box Office, almost five months after their first meeting which Smith won with a ruthless fourth round stoppage.
The pair came head-to-head at a press conference in London on Tuesday to promote their rematch and Smith said he saw vulnerability in the 33-year-old from the outset of their first clash, which was staged at the same venue in Manchester.
"Whether I do it quicker than I done it last time, is yet to be seen," the 34-year-old told Sky Sports.
"But, I know I can hurt Chris now.
"I know I can hurt him to the head and I know I can hurt him to the body now.
"What can he do differently? He can come and have a fight with me.
"But, again I'll be openly honest with you and say, I don't why I think he's finished.
"He was terrified of getting hit.
"Chris Eubank can always have a fight and he's game. From the minute in the first round when we held, I thought 'you are terrified of being hit and I'm going to nail you in a minute and see your reaction.'
"And when I did it was kind of over."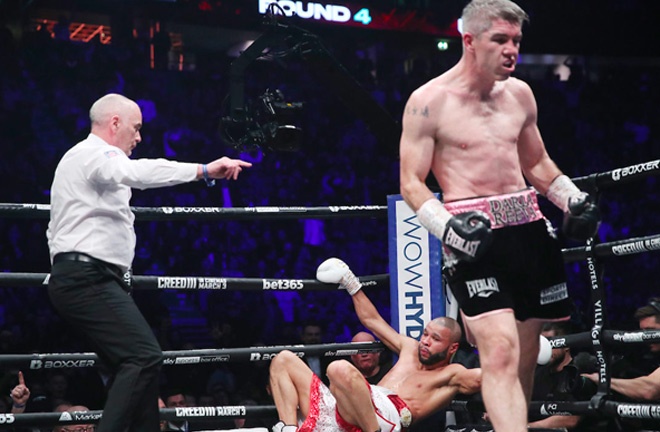 Eubank Jr was dropped twice in the fourth round before referee Victor Loughlin waved the fight off, a decision the Brighton man disputed throughout the press conference, claiming that he was in control of the bout up until that point and insisted that he could have continued.
'Beefy' inflicted a first knockout defeat on his rival in January and believes the former IBO champion, who had only previously lost to George Groves and Billy Joe Saunders, has plenty to alter.
"Chris is the one who's got to change," he added.
"I was asked, what sparring am I going to get in.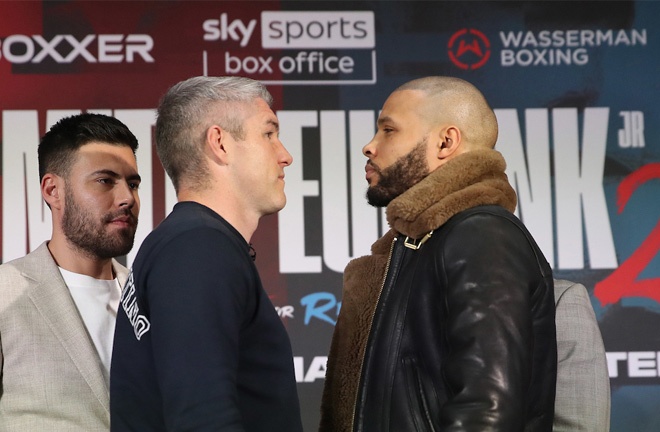 "I'll probably get the same sparring partners I did last time, because it's not broke so I don't need to fix nothing.
"Chris can't come and box me the way he fought last time, because it doesn't work, he makes too many mistakes.
"It's down to Chris. Chris has got to change. Chris has just been stopped. Chris has just been dropped."