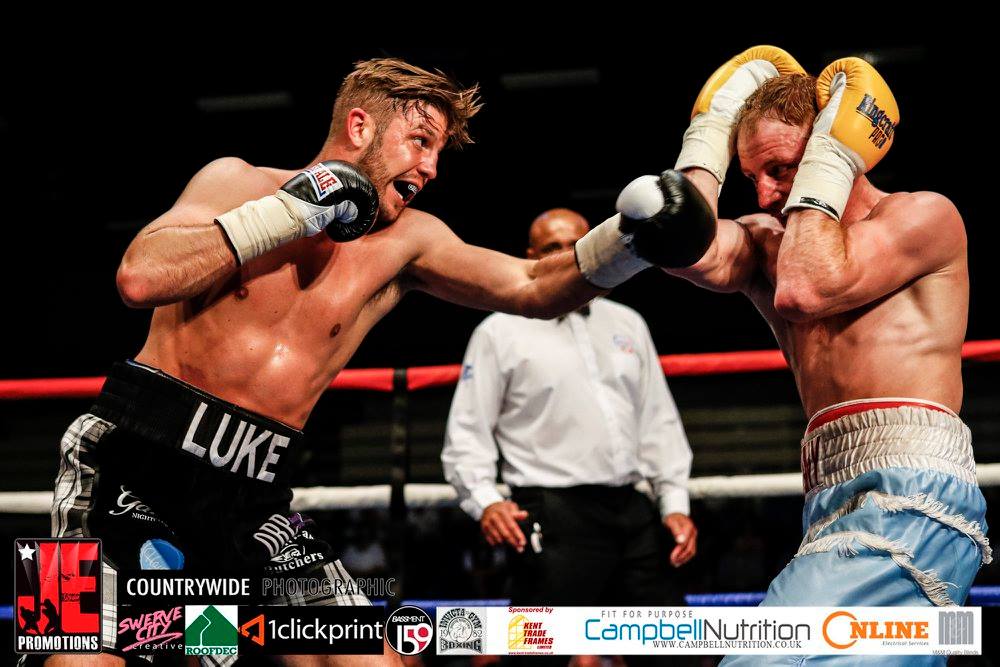 Following a stellar amateur career with over 80 fights and dozens of appearances for England, former Team GB boxer Luke Gibb (2-0) is stepping up to six-rounds in just his third pro bout.
The 28-year-old next fights at Mote Park in Maidstone on October 7th on JE Promotions' card, titled 'Judgement Day'.
Manager Joe Elfidh and trainer Ray Askew from the Invicta Gym in Sheerness are both keen to push the prospect forward after a standout amateur career which saw him collect a Silver medal at the Four Nations with notable wins over Southern Area champion Ricky Boylan.
The seasoned amateur kicked off his paid career with a shutout points win over hardened veteran Ibrar Riyaz (4-114-4) at Mote Park in Maidstone last February and then doubled his win tally with another impressive and sharp display when triumphing over Stockport's Jamie Quinn (2-37-2), again 40-36 on points, three months later in May at the same Kent venue.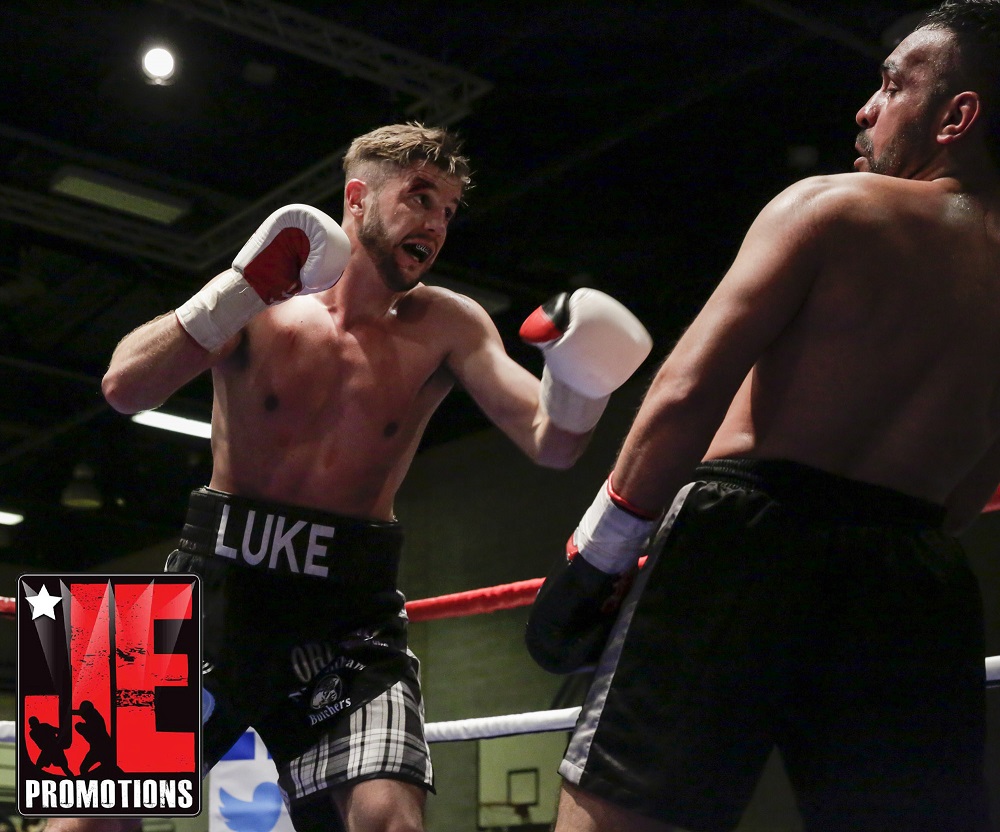 The unbeaten super-lightweight commented on the step-up to six three-minute rounds, "I want to try to move on quickly because, in my last fight, I had quite a lot left in my tank, to be honest, and the longer rounds suit me.
"I know that he was a journeyman [Jamie Quinn] but he's fought a lot of rounds against high-level opponents.
"It was a nice pace and I handled it well, so thought I'd try to step it up in my next fight and my trainer Ray Askew agrees."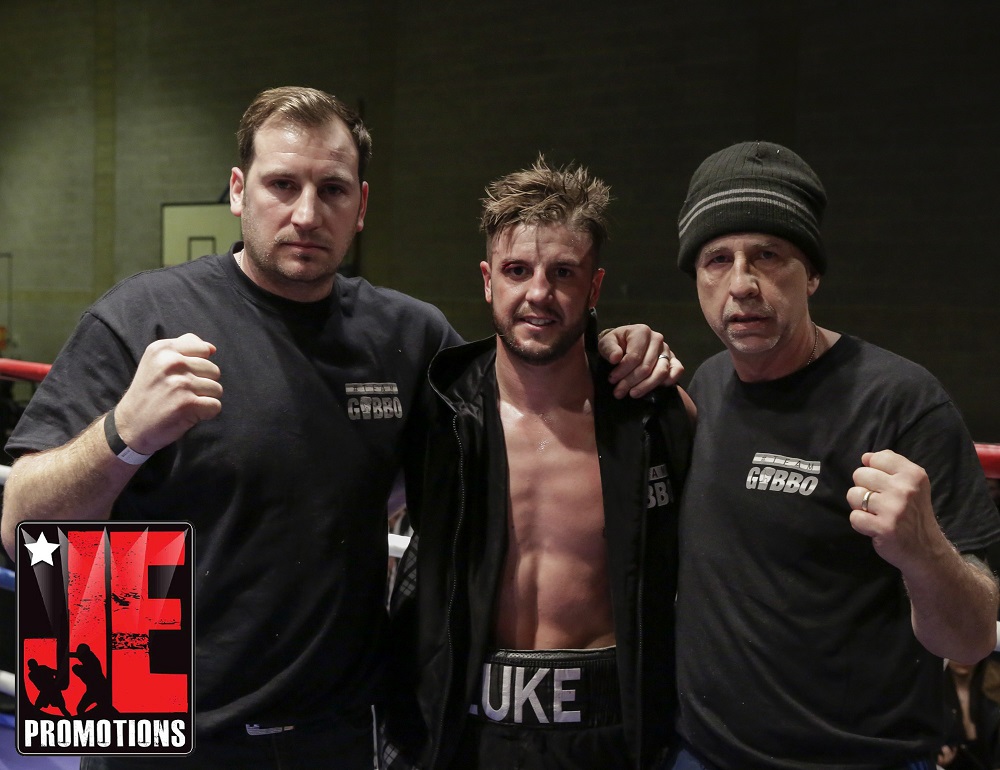 The Bexleyheath resident had stopped boxing in his early 20's, despite experiencing such a promising amateur career, in order to put his profession as a nightclub promoter first.
Regular unpaid trips from Kent to Sheffield to train with the Team GB Development Squad took its toll on the youngster's wallet and he soon quit punching to focus on earning a regular income.
"It's my age as well," he continued. "I turned over late because I had a lot of time out from boxing so I want to push on and be in the mix for titles next year.
"It'd be good to get a few more fights under my belt to be able to push on for a title. I'd love to be in the mix for the Southern Area title late next year."
Top amateurs are regularly being fast-tracked in their paid careers now, Scotland's 'Tartan Tornado' Josh Taylor outclassed the more experienced pro Ohara Davies in Glasgow earlier this month, with a far greater skilful display to retain his Commonwealth super-lightweight title whilst relieving the Londoner of his WBC Silver strap, in just his 10th bout.
On the very same night in London, heavyweight sensation Daniel Dubois won the WBC Youth World heavyweight title in only his fourth professional fight and is now ranked in the top 15 in Britain already.
"When you've done a lot of amateur fights, especially in Team GB, you sort of progress quicker as a pro, as you've learnt more," Gibb explained. "A lot of the top amateurs are going straight into six-rounders and fighting for titles within a few fights now.
"It's mainly the pace that changes when turning over to the pros. In the amateurs, it's a quick pace all of the time, but in the pros, you're holding your feet, staying in range with much more head movement."
"If you've had the amateur experience then it's the best schooling. A lot of it's to do with handling the pressure, as well.
"I'd like to fight elsewhere like the York Hall, so its different pressure for me and somewhere new for my fans as well."
Gibb not only wants to up the rounds but to also raise the calibre of opponents, too.
"I'm looking to fight against better opponents that throw back at you, so there's openings to exploit. The opponents that you have to fight for the first few bouts are normally 100-fight veterans who know what they're doing, coming at you with their hands up, surviving and tangling you up. It's not always pretty for the fans to watch so it'd be good to fight better people and get one of those Challenge belts soon."
For tickets to the next show, visit https://www.facebook.com/JEsportsnetwork/ or call 07883 943994