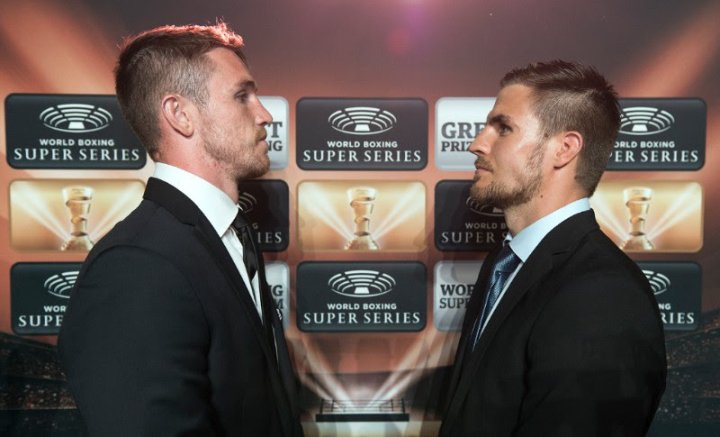 The World Boxing Super Series (WBSS) begins on the 16th September 2017 with Britain's Callum Smith taking on Sweden's Erik Skoglund in the opener of the tournament which will be held at the Liverpool Echo Arena.
Both boxers will be hoping to progress to the final in order to win the Muhammad Ali Trophy and with an extra incentive of the WBC Diamond title on the line, both competitors will be motivated further.
A tournament draft took place in Monte Carlo, France, on 8th July and Callum Smith selected unbeaten Erik Skoglund  for a place in the Semi-Finals of the tournament. Smith gained hometown advantage having been one of four seeded super middleweights in the draw.
Smith, 27, will have the support of the home crowd and being from Liverpool and taking on his opponent in the city should hopefully have a positive effect.
"A ring is a ring no matter where it is but, of course, I'm happy to be fighting in Liverpool. This is my home, and this is where all my best performances as a professional have been. I like fighting in Liverpool, and with the crowd behind me, I will have an added advantage on September 16″, said Smith, unbeaten in 22 fights.
Speaking about his opponent, Skoglund, Smith went on to say, ''There are no easy fights in this tournament. It's the best fighting the best, but I believe I made the right decision in Monte Carlo. That's not to say Skoglund is not a good fighter. I think he is a very good fighter. His record speaks for itself, but I think stylistically, he was the right choice for me. It will be a tough test. On paper, Skoglund is probably the best fighter I've ever faced, and I will need to be at my best to beat him. But every time I've been up against it in my career and every time there's been that fear factor, it's brought out the best in me and I'm hoping for the same on September 16th.''
Erik Skoglund, though,  is not to be underestimated. Unbeaten in 24 fights, the Swede is ranked amongst all major governing bodies of the 175lb division and is relishing the chance to take on one of the divisions top talents.
''This is a huge opportunity for me to prove myself at the highest level,'' said Skoglund. ''Callum Smith is a top-level fighter and one of the tournament favourites. This is what the World Boxing Super Series is all about – the best fighting the best! That's why I entered and that's why I'm really looking forward to this fight."
Head of the Management Board, Roberto Dalmiglio, spoke about the WBSS Quarter Final being held in Liverpool."We're delighted to be bringing the World Boxing Super Series to Liverpool,'' said Dalmiglio. ''We intend to set a new standard for boxing events and believe the Echo Arena will provide the perfect setting for a truly remarkable night of sporting action on September 16th.''