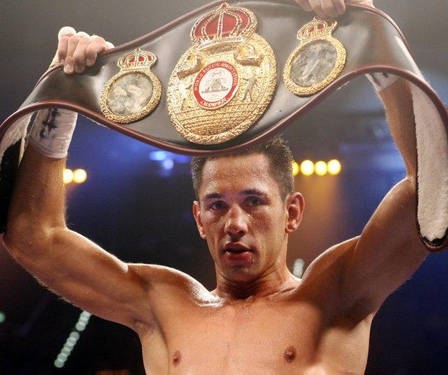 Felix Sturm defeated Matthew Macklin Saturday night in a fight held in front of his fans in Cologne, Germany. Sturm got the nod via split decision, winning with scores of 116-112 twice, while Macklin got one card 115-113 in his favor. The fight was broadcast live in the United States on EPIX, and it was a bout that provided plenty of good action. The problem is that Matthew Macklin clearly defeated Felix Sturm, and any judge, let alone two judges, who gave Sturm 8 rounds in the affair had already decided what the verdict would be before they stepped into the arena.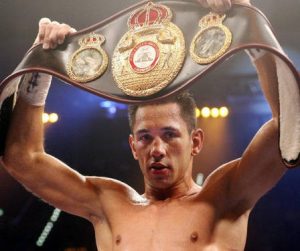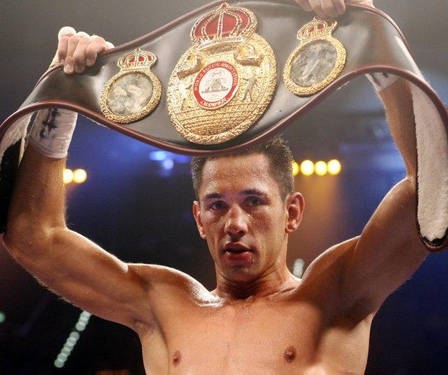 Macklin started off the fight with a brisk pace and a willingness to come forward and exchange. Sturm got his footing a few rounds into the affair and did his own good work, but Macklin continued to land hard, clean shots, walk forward and press the pace, and generally give Sturm a terrible time of it. It wasn't until the final two rounds of the bout when Sturm really picked it up for himself, and the two put on a great show to close the evening.
It would be easy to see those scorecards flipped around, and have Macklin winning 8 rounds in the bout. Of course, 18,000 screaming German fans might have made it hard for the judges to determine who was doing what.
This fight also provided a great opportunity to remind a certain British heavyweight of the perils he will be facing on July 2nd when he visits Hamburg, Germany to take on Wladimir Klitschko. Certainly it's no secret that winning a fight on foreign soil is always hard, and that holds true for Europeans and others in the United States as well, just ask Andriy Kotelnik about his fight against Devon Alexander, for a recent example. Or, just consider that what goes around comes around in the boxing world. Sturm was infamously on the wrong end of a terrible verdict when he visited the good old US of A and beat down a flabby Oscar De La Hoya, only to lose the verdict and his belt in the process.
However, a foreigner winning a decision on German soil is almost always impossible. The judging in Sturm vs. Macklin was atrocious, and another recent example saw Sebastian Sylvester keep his version of the middleweight title (before Daniel Geale took it in his next fight) with a draw against Roman Karmazin in a bout in which he had been thoroughly outdone. David Haye: if Wladimir's size, jab and booming right hand weren't all problems for you, remember this: you will not, cannot, win a decision against him in Klitschko. Better be prepared to throw that Hayemaker.
As for Macklin, his stock was raised in "defeat", and he's clearly one of the best in the middleweight division, where he was already ranked at #7, and to Sturm's credit, he at least says that he will be happy to have a rematch with Macklin in the fall or winter. We'll see if that ever comes off.