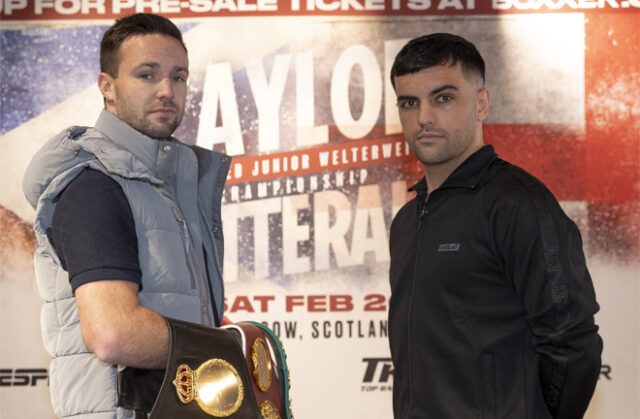 Josh Taylor believes he will stop Jack Catterall, with the pair set to meet in a rematch early next year.
Taylor and Catterall have reportedly agreed to terms to face each other again on February 4, according to ESPN.com, almost a year on from their controversial first fight which Taylor edged by split decision.
The Scot was dropped in the eighth round and appeared fortunate to retain, at the time all four of his super lightweight world titles, which he had secured nine months earlier against Jose Ramirez.
However, the 31-year-old insists he has renewed motivation and is confident of halting his rival should the fight materialise.
"It's in the hands of the lawyers just now. We're looking at finalising and closing in on contracts and dates, so it's looking like that's going to be the fight next," Taylor told Sky Sports.
Josh Taylor and Jack Catterall have agreed to terms for a Feb. 4 rematch in the U.K. for Taylor's 140-pound championship, sources told ESPN. Taylor defeated Catterall via controversial split-decision when they met in February. Bout will be streamed on ESPN+ stateside

— Mike Coppinger (@MikeCoppinger) October 17, 2022
"It's been a long time coming, I would like to get that one nice and soon, but it's with the lawyers so I'm just waiting on everything getting back to me. I've done everything I can on my side, so we're just waiting on the other side, really.
"I've got absolutely no doubt that I can stop him and I've got absolutely no doubt that I'm going to beat him, and beat him really well this time. I'm going to really, really do a good number on him.
"I just feel that on my A-game he gets nowhere near me. I am very confident in a really good performance this time.
View this post on Instagram
"I feel good and I feel nice and sharp, and this time I've got the motivation. I never had the motivation, the drive, the determination and the focus last time.
"I prepared miserably and it told in the performance, so this time around there's none of that. There's no lack of motivation or lack of focus, it's completely dialled in, so I'm looking forward to getting into it."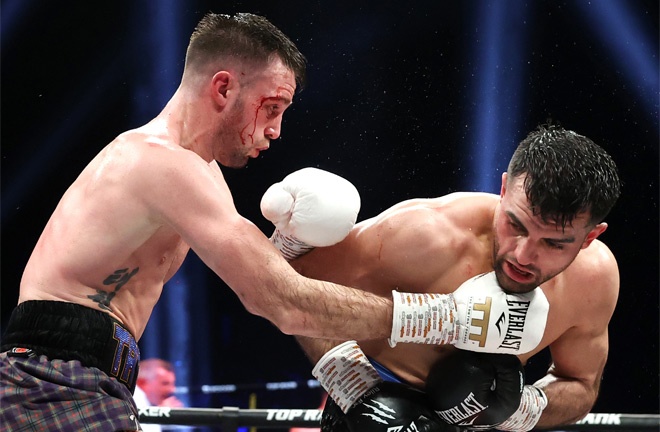 Taylor has relinquished three of the four belts [WBA, WBC and IBF] he had in the first fight in order to ensure a rematch with Catterall can go ahead without any mandatory obligations in the way and his remaining WBO world title will be on the line should he seal a bout with the Manchester man.
'The Tartan Tornado' has also changed up his training team, parting ways amicably from Ben Davison and moving to Joe McNally who trains Liam Smith, Caoimhin Agyarko among others.
Taylor says his split with Davison was amicable, but admits he required a change.
"I just think I needed a little bit of a change, and it's no aim or dig or anything at Ben or the lads in the gym, I just needed a change," he added.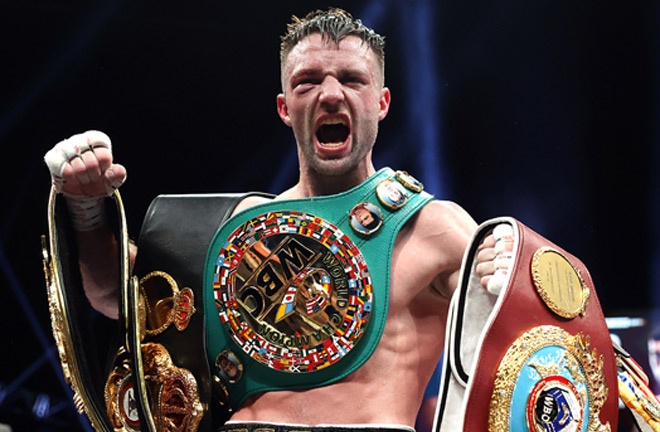 "I felt like I was getting a bit stale, and just picking up little bad habits, and taking away from my main attributes and my main strengths.
"I'm happy with the choice that I made, and Ben and I are still very amicable and still speak. I'd like to take this opportunity to thank him, actually, for the work that we did together.
"He helped me achieve my dream of becoming undisputed world champion, and what a job he did. We got the tactics right, and everything was perfect.
"It was just more of a change for me, myself and getting my head right, getting back to my usual mindset. I feel comfortable with surroundings I've got now."