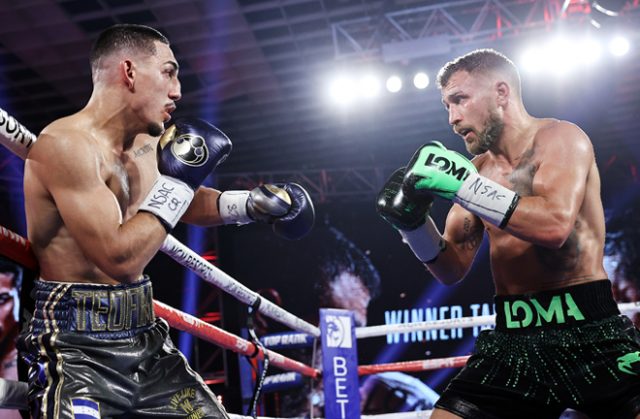 Teofimo Lopez believes Vasiliy Lomachenko should be given more respect and insists his former foe would beat all of his other Lightweight rivals.
Lopez dethroned Lomachenko to add the WBA 'Super', WBO and WBC 'Franchise' belts to his IBF title with a unanimous decision victory in Las Vegas in October.
Since then, Gervonta Davis, Devin Haney and Ryan Garcia have all won their fights, with Garcia promising to stop 'Tank' in two rounds, whilst some comparisons have been made between the quartet and the 'Fab Four' of Roberto Duran, Thomas Hearns, Sugar Ray Leonard and Marvin Hagler.
However, Lopez believes that Lomachenko should be given more appreciation and places him second in the division, behind himself and insists his rivals were glad that he defeated the Ukrainian.
"They were there with him throughout the time, why are they not with him now? Just because he lost?," the 23-year-old told IFL TV.
"But he didn't lose to someone that is a bum, he's fighting someone that knows what he was doing in that ring.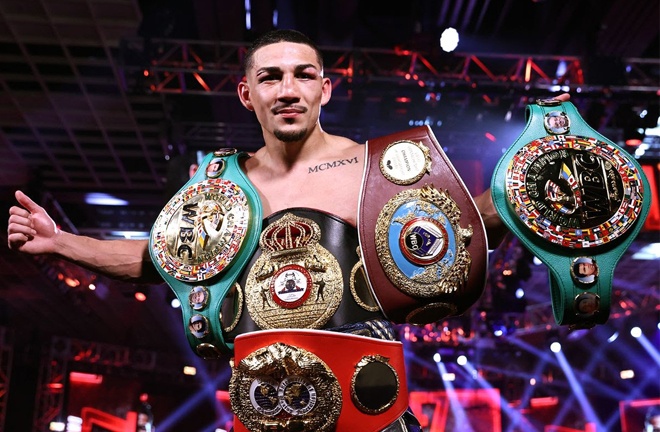 "I have the biggest balls in that division, you know why? Because I was the only one to step up no matter what the cost was.
"I lost about $800,000 to $1m in that fight, but I took my gamble, because that's what I do with my life, I risk it.
"That's what it's all about and I live my life to it and I'm very thankful that I was out there to do, but I think a lot of people need to stop that, they need to give the credit to Loma, because I think he'll still beat all these other guys.
"That's why I have him as my number two in the Lightweight division.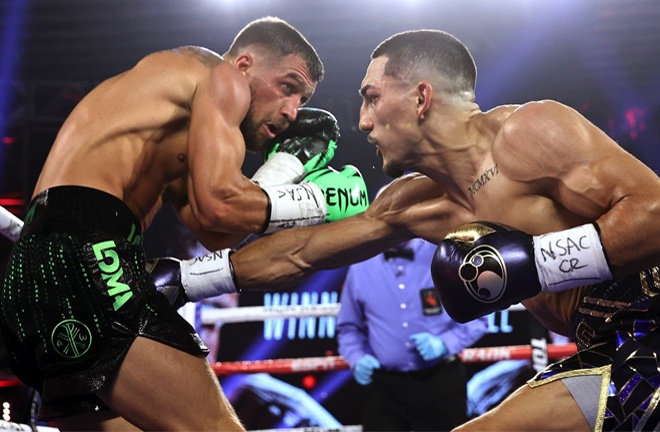 "I think anyone else that he faces is gonna have issues with Lomachenko.
"He still has a lot in the tank to continue what his goal is, whether it's undisputed at 130.
"Whatever he's trying to do, I think Lomachenko has all the potential to beat all these guys at 135 and I hope that he probably stays at 135 to scare these guys.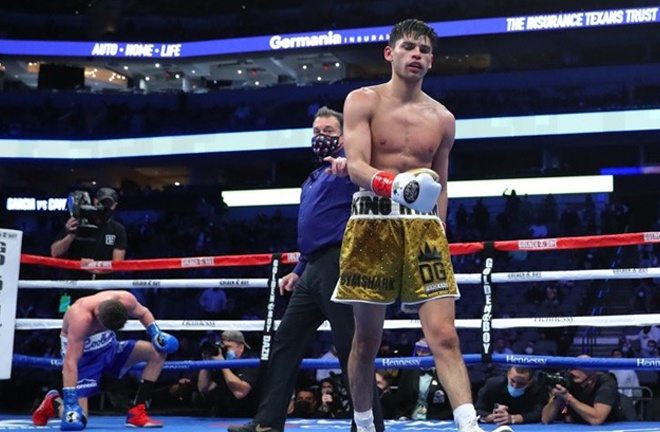 "The Tanks, the Garcias, the Haneys, they're so happy Teofimo beat Lomachenko, because they feared him so much, but now they can forget about him, at least they're trying to and that's why we haven't been hearing Loamchenkos name.
"I think it's a sign of disrespect, because the guy was the number one pound-for-pound in many people's eyes, even for Bob Arum himself saying that this guys is better than Muhammad Ali or the next Muhammad Ali, so I give credit to Loma."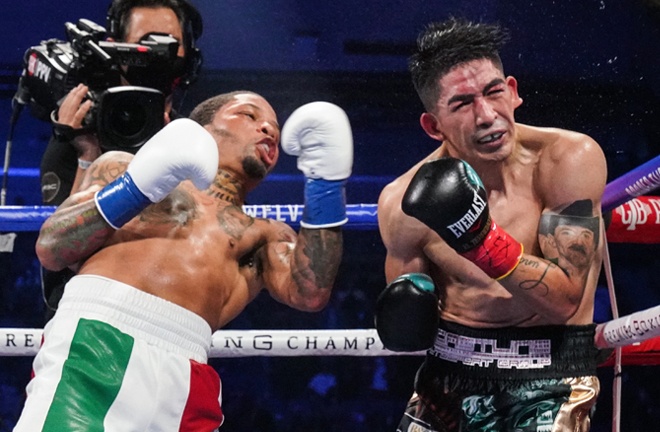 'The Takeover' remains in talks to face WBO and IBF mandatory challenger, George Kambosos Jr in Australia next, whilst the IBF formally ordered the fight on January 9th, giving the teams 30-days to negotiate, before a purse bid will be called.
Lopez says he is prepared to face Kambosos next, but is also keen on facing WBC champion, Devin Haney to settle any question marks over his undisputed status, if a fight with 'Ferocious' cannot be agreed.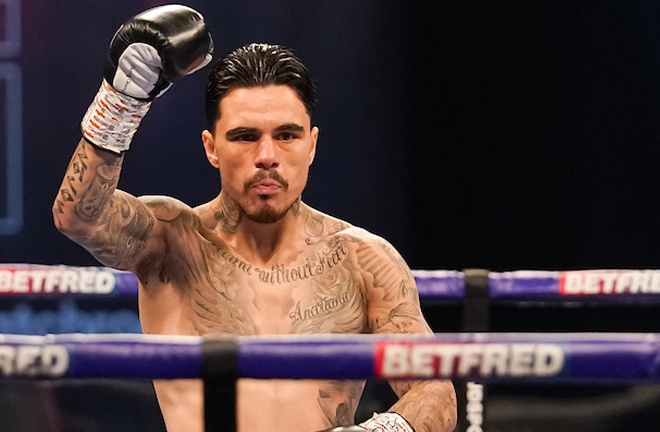 "I'm gonna give him his respect in regards as my mandatory," Lopez added.
"He fought his way to have a shot at me, he's my mandatory in the WBO and IBF, so it's the least I can do, however if things don't work the way it looks like it may not work the fight.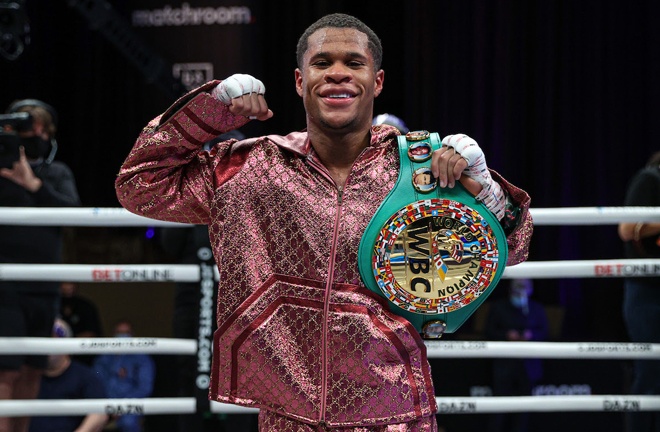 "If things don't go the way they should, then the next guy is Devin Haney."