One point that should have any self-respecting boxing fan outraged about Mayweather vs. Pacquaio is how much it will cost to see it. The private PPV fee is likely to be billed at $100, and god forbid you should wish to see this bout live, because the face price on a ticket what would becoming the ironically named "cheap seats" is $1,500. With the way things go these days, most if not all of those tickets will be bought up by scalpers within minutes of going on sale, so one should actually expect to pay as much as five grand to see this fight from a nosebleed seat.
Such high prices would be ridiculous were they not also excruciatingly painful. Mayweather vs. Pacquiao is set to become to the most lucrative fight in boxing history, but it is already the most expensive fight in boxing history for fans to watch.
This point becomes crystal clear when compared to every major megafight of the past, something demonstrated below by taking three past such fights over a period of four decades and adjusting what it cost to see them for inflation. I used a U.S. government calculator for the inflation adjustments, and in all instances the actual price is followed by the inflation-adjusted price in parenthesis.
Frazier vs. Ali I, "The Fight of the Century" (1971)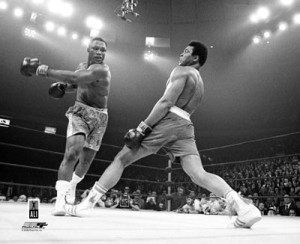 This fight lived up to its billing in all senses of the phrase, becoming the greatest boxing match of the 20th Century. Each man was guaranteed $2.5 million, the single largest payday received not only by any athlete, but by any entertainer to that time. 50 countries purchased broadcast rights, and the fight was aired in 12 different languages.
When it was all said and done, 300 million people had tuned in to see the fight on TV, either broadcast or closed circuit. That was more than watched Neil Armstrong take his giant leap for mankind just two years before, and the fight would stand as the most-watched event on TV for years to come.
Clearly, this was a much-hyped and hotly anticipated event. Yet nosebleed balcony seats at Madison Square Garden went for $20 ($115) and ringside for $150 ($865). Most tickets were sold by mail on a first-come, first-serve basis. Most Americans watched the fight in theaters via closed circuit, the equivalent of PPV at the time, and paid between $5 and $15 for the privilege ($29 to $86).
Holyfield vs. Tyson I & II, "Finally" (1996-1997)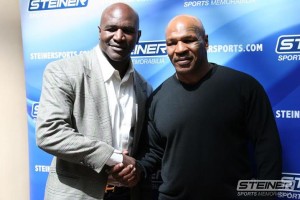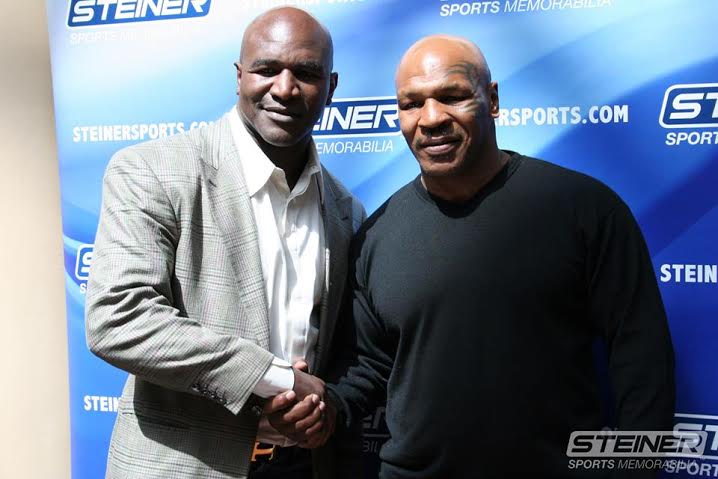 Like Mayweather vs. Pacquaio, the clash between Evander Holyfield and Mike Tyson was a long time in coming. The two heavyweights were in negotiation for a fight when Tyson was arrested on rape charges. Another similarity is that many considered Tyson and especially Holyfield past their respective bests, so much so in the latter case that pundits, swept up in Tyson fever, feared for Holyfield's safety.
The rematch has something in common with Mayweather vs. Pacquiao as well. The current megafight is expected to be the biggest moneymaker in boxing history, while the Holyfield vs. Tyson rematch is ranked as the fifth biggest earner.
With all this in mind, the ticket prices for a Holyfield vs. Tyson fight pale in comparison with Mayweather vs. Pacquiao. The MGM Grand sold out all 16,331 seats at prices ranging from $200 ($297) to $1,500 (the list price for a nosebleed seat at Mayweather Pacquiao, and $2,234 in today's money). Most Americans watched this event on PPV, paying roughly $50 ($74).
Mayweather vs. Oscar De La Hoya, "Boxing Awaits" (2007)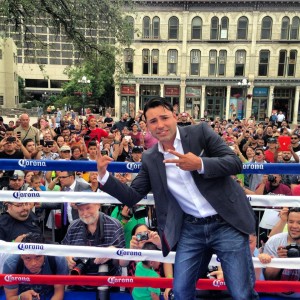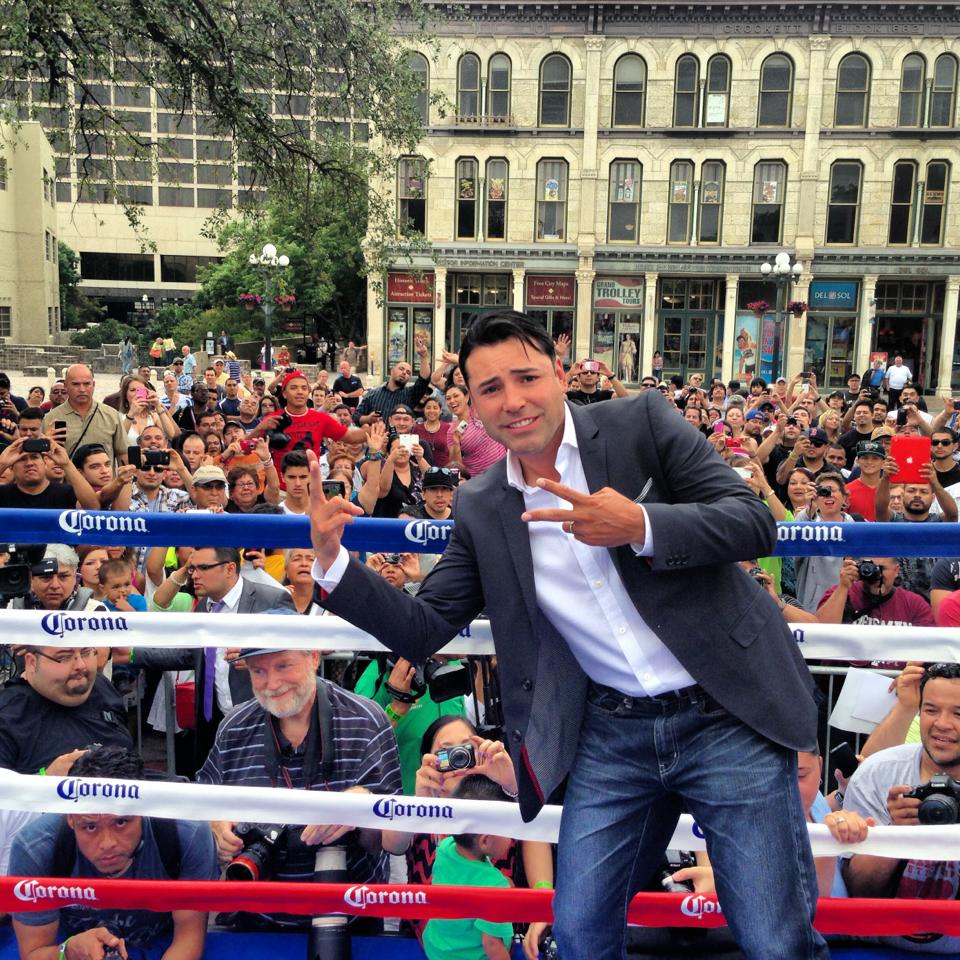 Floyd Mayweather and Manny Pacquiao both secured their superstar status in the way that so many other fighters of the '90s and '00s did, by defeating Oscar De La Hoya. We'll use Mayweather's bout as the point of comparison, because it is the third-richest boxing event in history. By contrast, Pacquiao's fight was widely perceived before the event as De La Hoya's swan song over a smaller, out-matched opponent, and didn't do anywhere near as much business as the $136 million of the Mayweather fight.
Even so, this very recent clash between two welterweight stars, one on his way up and one on his way out, didn't cost fight fans anything like what Mayweather vs. Pacquiao. The PPV cost about $55 ($61), and tickets to the event ranged from $150 ($169) to $2,000 ($2250). The nosebleed seats for this megafight, staged only eight years ago, cost 1/9 as much as Mayweather vs. Pacquiao!
Disgusting, Isn't It?
What is truly disgusting about this is that it is such an obvious exercise in squeezing us, the fight fans, for all we're worth before the two boxers retire. Point blank, I don't care what actually happens in the ring, there is no way this fight comes out to be worth even close to what they are charging to see it. These guys are crooks, engaging in an extreme example of price gouging. Mayweather, Pacquiao, Bob Arum and the rest are salivating at the prospect that you, yes YOU!, might be stupid enough to pay what they are demanding to see this fight.
The prices are set so high that I am given to wonder if the MGM Grand will actually sell out this time. Of course in that event, the promoters and hotel will give away the unsold tickets and call it a sold out show anyway. Certainly the high ticket price should deter anyone with even the slightest sense of a bargain, because who in their right mind would pay up to $5,000 to sit in the back of the house?
I penned a previous column describing the reasons I wouldn't watch this fight, but that was before they announced what it would cost to see it live. I now add one more reason to that list.