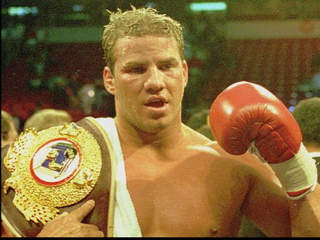 Tommy Morrison died late Sunday night, ending a long struggle and his controversial, hotly-debated story. The former Heavyweight titlist was 44 years old.
Morrison was once one of the rising stars in the sport, and seemed destined to be a prominent force in the division for years to come thanks to his marketability and his potential. Then, his career was all but over in an instant with a positive HIV test in 1996.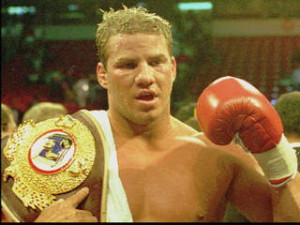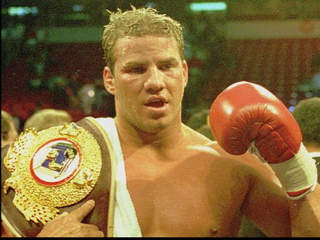 Over the years, Morrison's name would continue to pop up from time to time, with his family, including himself and his wife, repeatedly saying that he did not have HIV and never did. Just 10 days ago, his family released a story which became one of the hottest articles on this website, depicting once again that Morrison does not have HIV. Instead, he was fighting off other serious illnesses and a range of complications.
Morrison's signature moment in the ring was his 1993 victory over George Foreman, bringing home the WBO version of the Heavyweight championship. After one successful defense, he suffered a TKO loss in the first round. He built himself back into contention, eventually defeating Razor Ruddock and earning a title shot against Lennox Lewis. He would lose the fight by 6th round TKO.
His only other loss came in his first title try, as he was stopped by Ray Mercer in 1991.
He finished his career with a record of 48 (42) – 3 – 1. Morrison also starred alongside Sylvester Stallone in Rocky V.
The ProBoxing-Fans.com team would like to send our condolences to Morrison's family and friends.
Comments
comments