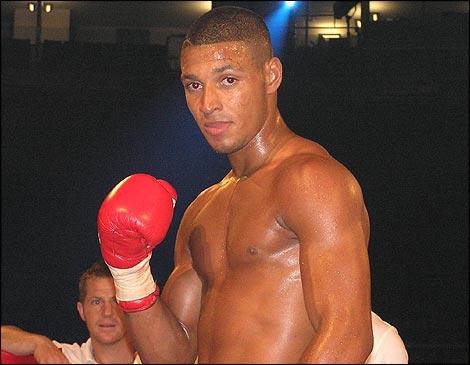 The Best British Prospects in Boxing 2012

When assessing a prospect, it is important to forget how old they are, how many defeats they have on their ledger and how many knockouts they have scored, as the cream tends to rise to the top regardless. Taking this into account, below is my list of the top 10 British prospects in boxing to look out for in the coming years.
Some are better known than others, and only one has challenged for a world title, but I feel all genuinely have good chances of competing at the highest level as they advance in their careers. So, in order, here are my top 10 British boxing prospects in 2012.
1. Kell Brook  26 years old, Welterweight – 27(18) – 0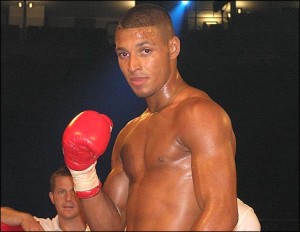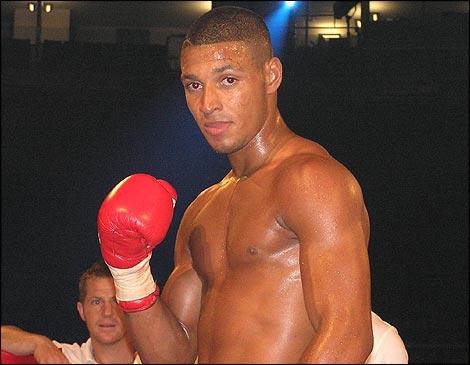 The man they call "Special K" is the latest prodigy to arise from the talented backdrop of the Ingle's Wincobank gym in Sheffield, a gym that was once origin to the likes of Naseem Hamed, amongst others. He lacks the unpredictability and one-punch power of Hamed, but makes up for it with poise, footwork and technique. His hands and feet seem to move in the same smooth motion, like a well-designed machine, something that has kept him out of real trouble and undefeated in his career to date.
Best Performance: Rafal Jackiewicz (TKO6) – Brook took apart a seasoned European operator, to the point where Jackiewicz barely threw punches for fear of what may come back.
What's Next: Brook will take on Carson Jones, his toughest opponent yet, in an IBF "World" Title Eliminator on July 7th
2. David Price 28 years old, Heavyweight – 13(11) – 0
An Olympic Bronze Medalist in 2008, Price seems to have all the necessary tools to establish himself in today's Heavyweight division. Not lacking in height (he stands at 6 ft 8), the Liverpudlian has shown power in abundance. More crucially, he also seems to possess basic fundamentals certain heavies often forget about these days, such as good conditioning and a clinical streak that has seen him knock out eleven of his thirteen opponents. He has breezed through the domestic trenches, now it is time for him to test his mettle on a more continental scale.
Best Performance: Sam Sexton (KO4) – Price showed quality punch-picking to go with his power, with a well-timed right uppercut signalling the end for the respected Sexton.
What's Next: TBA – With his plans to fight in the USA in July scuppered, he now looks likely to face an as yet unnamed opponent stateside sometime in August.
3. Tony Bellew 29 years old, Light Heavyweight – 17(11) – 1
At 29, time should not be on Tony Bellew's side. He had a successful yet at times turbulent start to life as a pro, going to the canvas before beating both Bob Ajisafe and Ovill McKenzie, but in his last three fights, has began to look like the genuine article. A comfortable rematch win over McKenzie and close fight with Nathan Cleverly showed "The Bomber" was capable of boxing with patience and strategy, which, when combined with vociferous punch power, should see him able to compete at world level.
Best Performance: Danny McIntosh (TKO5) – Bellew picked his punches effectively, taking apart the former European champion and ending matters violently.
What's Next: TBA – Following his protracted split from Frank Warren, a Cleverly rematch will likely be on the backburner. Bellew must move fast to continue his momentum.
4. George Groves 24 years old, Super Middleweight – 14(11) – 0
Groves turned pro in late 2008 in the shadow of amateur rival – and Olympic Gold Medalist – James DeGale. Clearly both gifted young fighters, there were slight murmurs of uncertainty when they signed to fight each other so early in their careers. Most of the murmurs were directed towards Groves, the boyish, enthusiastic yet evidently hittable underdog. Having got the better of DeGale, however, Groves then turned into one of last year's British success stories, picking up the British young boxer of the year award.
Best Performance: James DeGale (MD12) – A close contest Groves managed to edge, surprising many by landing clean punches while boxing on the backfoot. He also showed heart to survive a cut that made his face resemble butcher's produce late on.
What's Next: TBA – Injury thwarted a potential "World" title tilt against Robert Stieglitz as well as a rematch with Kenny Anderson. The Anderson rematch should happen later in the year.
5. Carl Frampton 25 years old, Super Bantamweight – 14(9) – 0
Barry McGuigan has raved about "The Jackal" in recent years, hyping up a future fight with fellow young, unbeaten Super-Bantam Scott Quigg. It has left Frampton with big words to back up in the ring, something he has so far done with a reasonable degree of success. Recently, he finally stepped up his level of opponent, outboxing tough Mexican, Raul Hirales. It was surely a good thing to get twelve rounds under his belt, but stiff competition is needed to keep Frampton on his toes.
Best Performance: Raul Hirales (UD12) – Frampton impressed by efficiently boxing primarily on the back foot against Hirales, something we had not seen before.
What's Next: TBA – It's widely known that hard-hitting Spaniard, Kiko Martinez is on Frampton's radar, though nothing has yet been signed.
6. Scott Quigg 23 years old, Super Bantamweight – 23(17) – 0 – 1
Quigg is tough, young and has shown ability to box and brawl in his career to date. Promoted by Ricky Hatton, it is perhaps ironic that Quigg's bodywork has been arguably his most impressive trait during his ascension towards the top of the domestic table. He showed guts when bouncing up from a knockdown against Jamie Arthur, while the decision to accept a fight with the much overlooked Rendall Munroe speaks volumes about his confidence. A fight with Carl Frampton has oft been muted, but with Britain's Super-Bantamweight division booming at the present time, there will be no shortage of options for the 23-year-old Lancastrian.
Best Performance: Jason Booth (RTD7) – Making a veteran and former world title challenger like Booth quit was an eyebrow-raising performance.
What's Next: TBA – A rematch with Rendall Munroe is a sure-fire thing before the year's end, particularly given the unsatisfactory ending to their recent bout, a technical draw.
7. James DeGale 26 years old, Super Middleweight – 12(9) – 1
The man known as "Chunky" due to his large size in his younger years oozed class after turning pro following an Olympic Gold Medal. Working his way up the ladder, by late 2010 some were motioning for him to be propelled to world level. It all seemed so easy, but how the times have changed. Defeat to his younger rival George Groves set him back slightly, and this was not helped by a scare in his following fight, against Piotr Wilczewski, where DeGale was stunned and scraped by with a Majority Decision verdict. Nonetheless, DeGale is a powerful switch-hitter with plenty of potential, only time will tell how badly the Groves defeat hurt him.
Best Performance: Paul Smith (TKO9) – DeGale outboxed and outpunched the former "Contender" star without mercy, stopping him in the 9th.
What's Next: TBA – DeGale is likely to defend his EBU belt against strong Senegalese, Mouhamed Ali N'Diaye.
8. Kid Galahad 22 years old, Super Bantamweight – 12(5) – 0
A technically gifted young fighter, Galahad is another top prospect to come out of Sheffield. He appears to be growing into his body and developing his power, as three early wins in his last four contests will attest to. His comfortable win over Josh Wale was a local grudge match, and Galahad showed a bit of spite to add to his skills.
Best Performance: Jason Booth (UD12) – Surviving a flash knockdown, Galahad outfoxed his more experienced opponent, showing composure along the way.
What's Next: TBA – Galahad is practically stepping on the toes of Scott Quigg and Carl Frampton, the fact he has exposure on terrestrial television will no doubt improve his chances of a showdown with either in the future.
9. Jamie McDonnell 26 years old, Bantamweight – 19(8) – 2 – 1
A hard working, high energy fighter, McDonnell is probably one of the more unheralded on this list. Suffering two defeats and a draw early on in his career, not many would have figured he would be challenging for a world title any time soon, though that is what he is now on the cusp of achieving. Moving up in weight, he became British champion at Bantamweight and quickly followed up with the European belt. With some tough fights under his belt, he is durable with a good chin and rangy at the weightclass.
Best Performance: Stuart Hall (UD12) – McDonnell outboxed his British rival to add the Commonwealth strap to his British and European belts.
What's Next: TBA – A "World" title fight with Hugo Cazares has been talked of, a step up for McDonnell, but one he should not be daunted by.
10. Lee Selby, 25 years old, Featherweight – 13(5) – 1
Boxing is clearly in the young Welshman's blood, with his brother Andrew headed to the Olympics later in the year. With a record of ten wins, two by knockout and one defeat, he was an underdog going into his British title fight with Stephen Smith. A brutal knockout victory showed his record belies his talent. With vicious punching power now clearly evident with recent inside-the-distance wins, Selby has also spent time training in Floyd Mayweather's gym.
Best Performance: John Simpson (TKO5) – Simpson is as battle-hardened and game as they come, but Selby's left hook to the body made him blink.
What's Next: TBA – Selby has nothing penned in at the moment, but has targeted Alex Miskirtchian's European title.