With five 2012 U.S. Olympians set to make their professional debuts, everyone is wondering what type of pro careers they will go on to have. That will be determined over the next decade perhaps, but right here, it's time to take a look back at the most successful USA boxing Olympic fighters in the professional ranks.
Below is ShoBox expert analyst and boxing historian Steve Farhood's Top 10 list of the U.S. Olympians since 1976 who accomplished the most as professionals:
Farhood's Top 10 US Olympic Boxers With Excellent Pro Careers Since 1976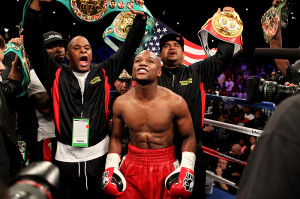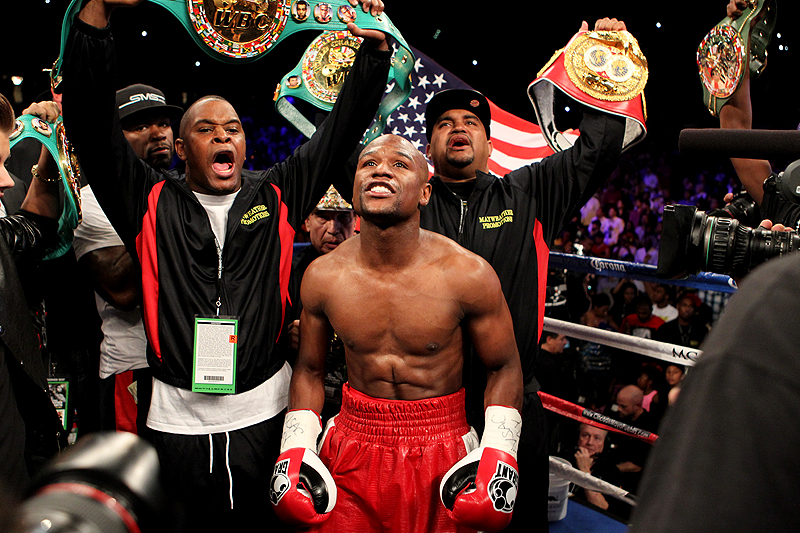 1. Sugar Ray Leonard: Beat Thomas Hearns, Wilfred Benitez, Roberto Duran and Marvin Hagler, and won titles from welterweight to light heavyweight.  The best fighter I've ever covered.
2. Floyd Mayweather: Has rarely been challenged, much less beaten. The last man to defeat him: Serafim Todorov at the 1996 Olympics in Atlanta.
3. Pernell Whitaker: Defensive wizard Whitaker is among greatest lightweights of all time.  His crowning achievement was domination of Julio Cesar Chavez (though judges called the fight a draw).
4. Roy Jones Jr.: Virtually untouchable in his prime.  He was such a special talent that he rose to heavyweight and won a share of that world title.
5. Oscar De La Hoya: Carried boxing on his golden shoulders.  Fought everyone from Chavez to Mayweather to Bernard Hopkins, and won titles at six weights.
6. Evander Holyfield: Amazing overachiever was the best cruiserweight in history and went on to beat Riddick Bowe and Mike Tyson at heavyweight.
7. Michael Spinks: Forget the loss to Tyson at heavyweight; he was a brilliant boxer and huge right-hand puncher in a lengthy reign at 175 pounds.
8. Andre Ward: Already in the top two or three of today's pound-for-pound rankings.  He has the potential to rise even higher.
9. Michael Carbajal: It's not easy for a 108-pounder to be named Fighter of the Year, but Carbajal did so.  He raised the profile of the lighter weights as much as any other fighter.
10. Virgil Hill: A master boxer who enjoyed a pair of reigns as light heavyweight champion.  He was beaten only once, by Hearns, during an awesome 10-year title run.