2015 is well underway with some important and exciting fights already having taken place. Deontay Wilder has shown us that he is closer to the real deal than we perhaps suspected, while Brandon Rios improved his prospects by battering Mike Alvarado last weekend.
While Rios was facing a precarious position if he lost, he's not the only fighter who has had his back against the wall. Here are five fighters at a major career crossroads, and in need of a positive 2015.
Nathan Cleverly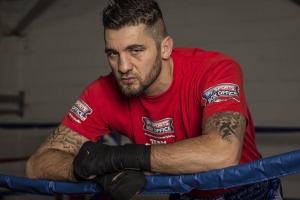 The Welshman struggled for big fights even when he had an alphabet world title strap around his waist. On the back of two difficult years, he will find such a task even harder.
In 2013 Cleverly lost the aforementioned title in a painful three-round loss to Sergey Kovalev. He spent 2014 at cruiserweight attempting to turn his career back around, but ended up losing a dull affair in his rematch with Tony Bellew.
Cleverly now plans to campaign at light heavyweight again, starting on April 11th. He needs a positive year to show he is comfortable at the weight and that he still has world title ambitions.
George Groves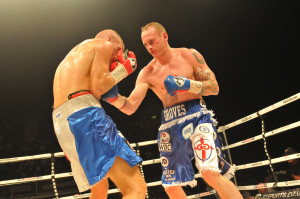 Groves was left shattered in 2014 having lost his huge rematch to Carl Froch via devastating eighth-round stoppage. He came back quickly to outpoint Christopher Rebrasse before stopping Denis Douglin, but neither performance was particularly exceptional.
What is perhaps more worrying is that Groves still seems to think he has enough clout to garner a third bout with Froch. Having beaten Rebrasse, he suggested another clash with 'The Cobra' – stating he still believed he could beat him -with his conqueror ringside doing punditry work.
Groves is mandatory for Anthony Dirrell's belt, but perhaps the biggest win for him this year would be moving on from Froch.
Austin Trout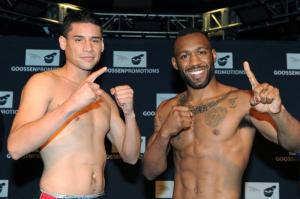 Trout was felled twice by Daniel Dawson in his first comeback bout last year. He got up to win on points, but the showing wasn't exactly inspirational.
This came on the back of a winless 2013 where he lost to both Saul Alvarez and Erislandy Lara. In the space of that twelve months Trout went from being on the cusp of boxing's biggest names to being another contender on a losing streak.
Now campaigning at middleweight he must start strongly in order to not just establish himself at the new weight category, but also to move closer to where he once was: right next to the Miguel Cotto's and Saul Alvarez's of this world, whom he has handily defeated, and narrowly lost to, respectively.
Adrien Broner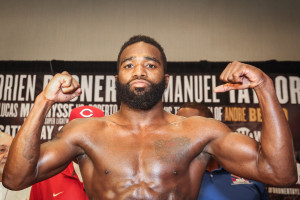 The hype machine can do wonderful things for a fighter. It can build up their brand, give them greater possibilities and give them the keys to fame. It does, however, leave little room for defeat.
Thus, when Broner lost his first fight – to Marcos Maidana in late 2013 – it left him with a mountain to climb in order to reclaim his respectability. Hype had promoted Broner beyond anything his ring achievements entailed.
Broner likes to play the villain, but the crass personality only sells if you win. If you lose you turn off not just the masses but the TV networks and promoters too. One more defeat could prove disastrous, and as such Broner's 2015 could define his career.
Ruslan Provodnikov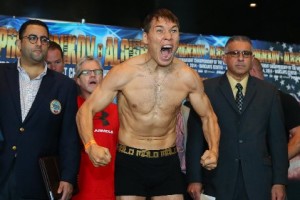 The Russian brawler is perhaps one of the most overrated fighters in the sport, at least he was at this time last year. Having stopped Mike Alvarado, there was talk of matching Provodnikov with Manny Pacquiao.
Provodikov's main claim to warrant such opportunity was that he gave Tim Bradley all he could ask for in defeat prior to the Alvarado win, but he was and is clearly too one-dimensional to compete with the sport's elite. If this wasn't evident in his outboxing by Bradley, then it was in his struggle with Chris Algieri.
Losing (albeit in disputed fashion) to Algieri cost Provodnikov a shot at Pacquiao. He instead returned by beating up a well-faded Jose Luis Castillo, but 2015 should tell us more about the man from Beryozovo. Is he an average, gutsy brawler or a man capable of taking on the best?
Comments
comments