The bulk of this year's boxing calendar has been concluded, which means it's time to look ahead to next year. Luckily for fight fans, there's already a number of great fights on the docket. Here are the top 5 fights which have been made for 2015.
 1. Sergey Kovalev vs. Jean Pascal – March 14th on HBO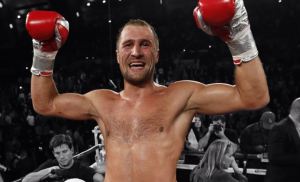 Fresh off his dominant win over Bernard Hopkins, Kovalev continues to take on top-flight opposition. Will the former champ Pascal be Krushed like everyone else, or will his athleticism and experience help him to carry the day?
Kovalev vs. Pascal is a very meaningful fight in the light heavyweight division, and it's definitely going to be fun to watch. Maybe we'll even see Adonis Stevenson face the winner. Maybe.
Exact date and site may be changed for this fight, so stay tuned.
2. Gennady Golovkin vs. Martin Murray – February 21st on HBO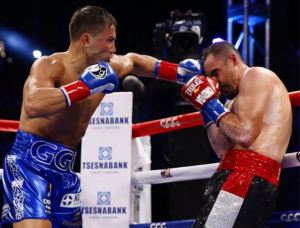 Any time that GGG fights, you gotta watch it. Against Martin Murray, he's facing another top Middleweight contender who could theoretically push him. Of course, that was said about Matthew Macklin, Daniel Geale and Marco Antonio Rubio, too. All of those guys got smashed.
Will Murray be able to offer Golovkin anything different to slow him down? Or will Golovkin keep steamrolling everyone as he continues to await a big-name fighter, any big-name fighter, to meet him in the ring?
3. Mike Alvarado vs. Brandon Rios III – January 24th on HBO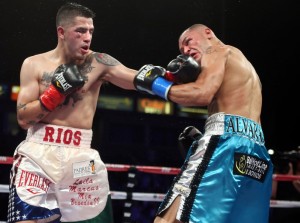 Talk about a fun fight to watch, the rubbermatch between Brandon Rios and Mike Alvarado will provide guaranteed fireworks. These two simply do not know any other way to go about their business. Both may be a touch faded now, thanks in large part to their brutal wars with each other, but that only will add to the violence unleashed in the ring.
The winner will be in prime position for a major fight, while the loser will find himself in a very tough place. Both men though will need a nice, long and well-earned rest after this one.
4. Bermane Stiverne vs. Deontay Wilder – January 17th on HBO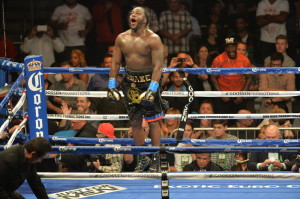 Forget the fact that this fight is technically for a heavyweight title. That's bologna. What it isn't bologna though is the fact that the winner of the Stiverne vs. Wilder bout is an intriguing opponent for Wladimir Klitschko.
Ideally, we'd see the Stiverne-Wilder winner in with Bryant Jennings first, rather than Jennings moving straight to Klitschko. Then we'd have a clear indicator of who was the better man amongst those three, and who Klitschko absolutely had to face.
Nevertheless, Wilder has never met a man in the ring who he didn't KTFO, but Stiverne represents a huge step up in class. Interesting scrap, and hopefully yet another fun one to watch.
5. Anthony Joshua vs. Kevin Johnson – January 31st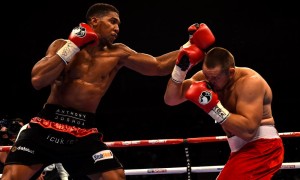 Anthony Joshua's meteoric rise is set to continue in January, as he faces by far the toughest opponent of his young career in Kevin "Kingpin" Johnson. Even with Johnson being past his best, it's still a good opportunity to gauge Joshua's level at this stage.
A dominant showing could send the level of hype around the gold medalist to unfathomable levels. Of course, if Joshua and Wilder both win, their epic collision course continues.
Comments
comments