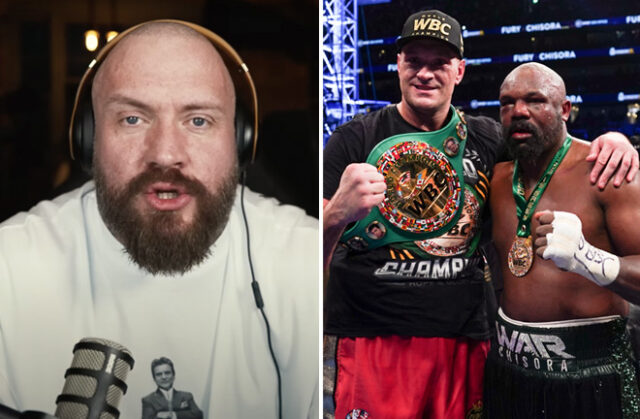 YouTuber True Geordie has slammed Tyson Fury's comprehensive third victory over Derek Chisora, describing it as a "sparring fight".
True Geordie and Fury had an infamous debate in the lead-up to Saturday's fight, which saw 'The Gypsy King' storm out of their interview after he was questioned about facing the Londoner following two previous wins.
The Newcastle-based commentator has launched a scathing attack on the clash, with Fury retaining his WBC heavyweight world title with a tenth round stoppage, after referee Victor Loughlin called a halt to the one-sided contest.
"That fight was a pile of s***", he said on his YouTube channel.
"It went 10 rounds, but it really didn't need to.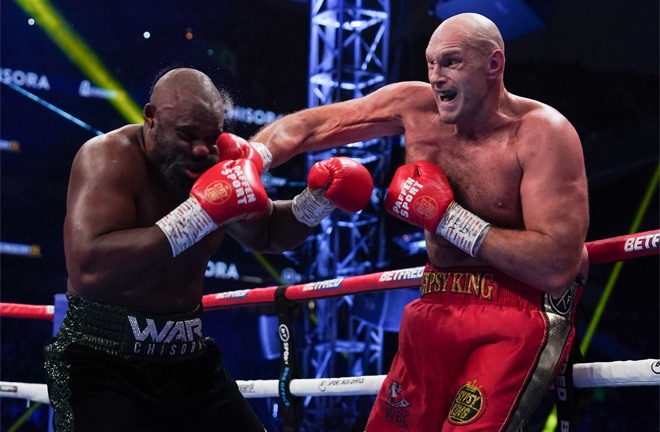 "Early on, Chisora came out aggressive and I do respect that, at least he tried to make it into a fight.
"But quickly, the gulf in class that we'd seen in the last fight was even bigger, it was tremendous.
"There was a little bit of me that thought Fury might do something worth watching which is stop him fast, end the punishment quickly and make a bit of a statement and actually make something that looks entertaining.
"Then he just slowed down and knocked it into second gear and thought, 'right I'm in cruise control, I'm not going to even sit down on my punches.
'I'm going to carry him. I'm going to lean on him. I'm not even going to risk anything here. I'm just going to make it an easy, smooth win.
"It was a sparring fight at best, one that wasn't even entertaining."
During his post-fight interview, Fury confronted unified IBF, WBO and WBA champion, Oleksandr Usyk who was watching on at ringside ahead of a likely undisputed fight between the pair in the first quarter of 2023.
True Geordie feels the 34-year-old's comfortable win has not served as any kind of preparation for the slick, unbeaten southpaw.
"As for the people booing, boo yourselves.
"Because you lot are the reason this happened.
"Muppets like you lot, who are willing to spend that kind of cash on a s*** card, on a non-competitive fight is exactly why Fury can do this.
"By the way [Fury's promoters] Frank Warren and Bob Arum had no interest in this fight. This was Tyson Fury who manoeuvred this entire thing.
"He and he alone was the one who wanted to put this s***show on and this nonsense about, 'I don't care about money', that is what this fight was all about, an easy cash grab.
View this post on Instagram
"And when you talk about, 'he needs a tune-up fight for Usyk'. On what planet is slow, plodding in any way replicable to the fast, light on his feet style of Oleksandr Usyk?
"Wake the f*** up, man."