Tyson Fury has not fought since ending Wladimir Klitschko's dominant title reign two years ago. Two botched rematches, bouts with depression and drug use, all culminated in the 6-foot-9-inch Brit relinquishing his heavyweight title belts and losing his boxing license just one year later. Fury's disturbing downward spiral since becoming champion has earned him the opprobrious distinction of being one of the worst heavyweight champions in recent memory.
Despite the inactivity and personal woes, the enigmatic Fury has continued to make headlines. Fury's well-documented antics are far too numerous to list but a sampling includes his entertaining post fight nose-to-nose confrontation and verbal challenge to unify the division with WBC boss Deontay Wilder in Brooklyn. He trumped that maneuver several months later by suddenly announcing his  retirement (the first one) on Instagram sending shock waves through the boxing community.
Now the self-dubbed 'Gypsy King' has supposedly rediscovered his itch for the sport that he once denounced by announcing his comeback via Twitter in October and desire to have three big fights in 2018. However, Fury is no longer actively campaigning to reinstate his license with the British Boxing Board of Control, which places any potential return in doubt. That important detail will not stop speculation surrounding Fury's unnamed opponents rumored to be current belt holders – Anthony Joshua (IBF & WBA), Deontay Wilder (WBC) and Joseph Parker (WBO). Whether those lofty goals are feasible or not misses a larger point, that is, Fury's relevance to heavyweight boxing.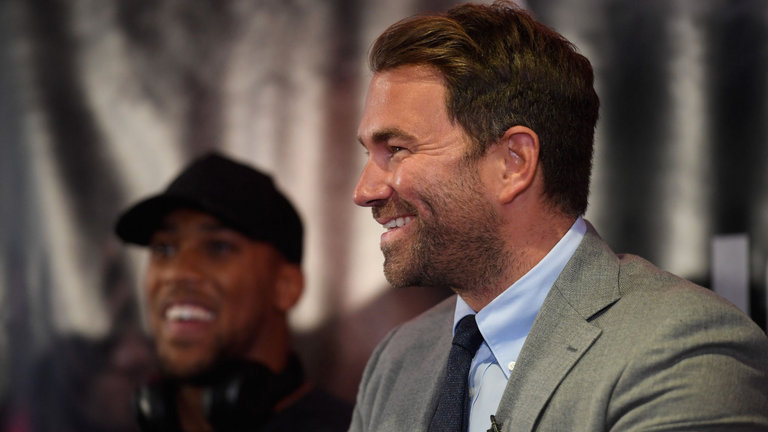 Arguably, Fury single-handedly resuscitated an entire division from near obscurity with his stunning upset over Klitschko. That pivotal moment set the stage for the intriguing match ups taking place as of late. Joshua appears to be the early frontrunner in the Fury sweepstake's in what would be the biggest fight in British boxing history. Joshua's promoter Eddie Hearn is keen on making the fight and has even offered to help the former champion with his legal issues. The two men are also both undefeated and share victories over the aforementioned Klitschko.
Recent YouTube videos have surfaced showing a noticeably rounder Fury back in the gym working the pads with trainer Ben Davison. Flashes of the remarkable footwork, quick jab and slick defense that made him a household name are scattered throughout the sessions. Sky's the limit when analyzing a rare talent like Tyson Fury, especially a fit and sufficiently motivated Tyson Fury. Just keep your expectations low given his complicated relationship with making promises and following through. It's what makes him the 'wild card' in a wide-open division.