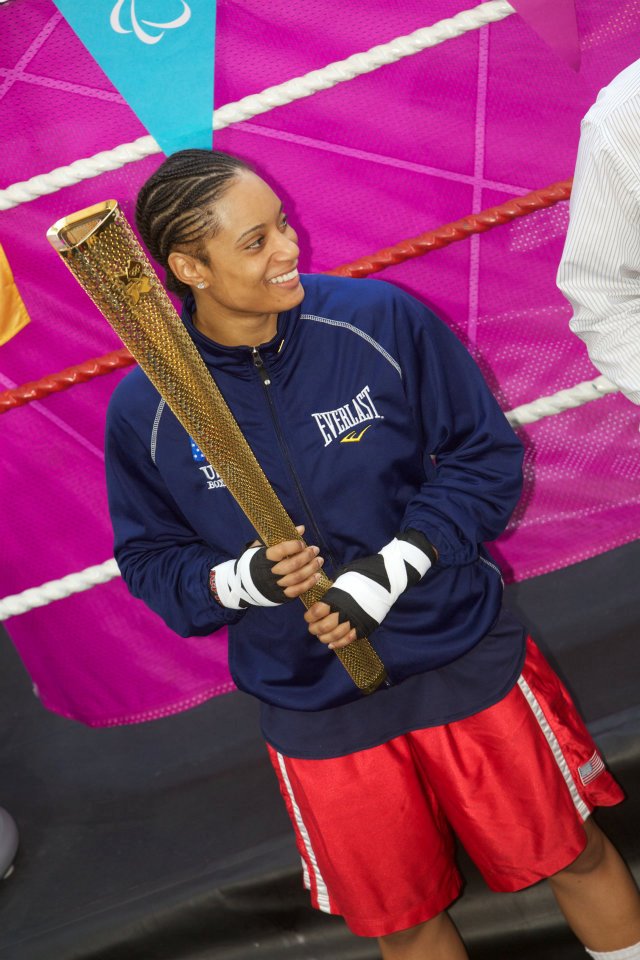 The USA Boxing team held a media day event in preparation for the 2012 London Olympics. The event was held at Amir Khan's gym in Bolton, and Khan was on hand for the press conference and activities. The fighters from both the men's and women's USA boxing teams were in attendance, listening to the proceedings, taking photos and available for questions. Right here, you can view a large collection of pictures from the event, and get to know the team members a little bit better.
Photos from the official USA Boxing Facebook Page
As you can see from the photos, even though Khan recently suffered a bad knockout loss, he was still present for the event, and in a welcoming mood. The Olympic torch made an appearance, and in the photos, you can see female boxer Queen Underwood holding it.
ProBoxing-Fans.com has put together a huge collection of coverage for the London 2012 Olympic boxing competition.
Read up on all nine members of the men's 2012 USA boxing team, and all three ladies of the 2012 USA women's boxing team.