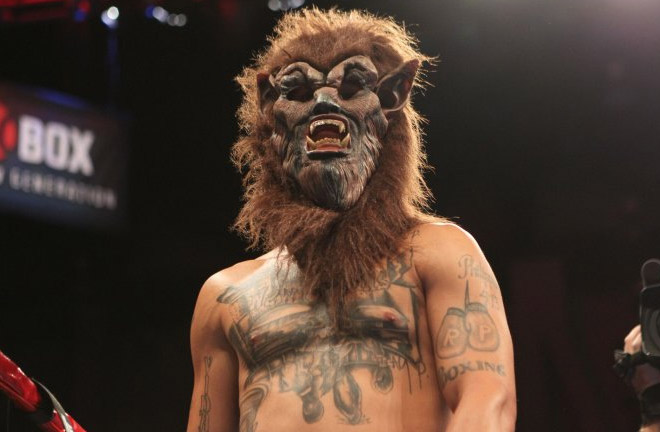 Upcoming world super-lightweight challenger Juan Jose "El Pitbull" Velasco says he's happy to be facing a fighter being labeled a potential new star in boxing on Saturday, July 14.
Velasco (20-0, 12 KOs), from Buenos Aires, Argentina, will challenge interim WBC World Super Lightweight Champion Regis Prograis at the Lakefront Arena in Prograis' birthplace of New Orleans, Louisiana.
The southpaw Prograis became champion last March with a head-turning TKO 2 over capable former champion Julius Indongo.
"I am glad he is being called a new star," said Velasco. "I only want to fight the best, so I can become the best myself. He's a very good fighter and I know it will be a true war."
31-year-old Velasco says he's in great shape, training in Miami, and looks forward to making his dream of a world title come true.
How is training going?
Training is going fantastic! I am in Miami at Caicedo Sports Training Camp, working with Herman Caicedo. Herman is relentless. As soon as he picked me up, traveling from Argentina to Miami. He took me straight to the track and ran drills for an hour.
Talk to me about the opportunity to fight for world championship?
It's a dream come true. My whole pro career it has been my dream. I found out I was fighting for the championship immediately after my last fight. My promoter, Sampson Lewkowicz, informed me of the opportunity and told me I would be training in Miami with Herman.
You haven't left your home country to fight much, are you going to be your usual self fighting basically in his hometown in the US?
No, I haven't been out much and it's an honor to be fighting in the USA. I don't know any other way than to be myself in a fight. Herman is improving on my skills and adding some details to it. Herman and I have gelled immediately. I am sure, due to his experience with champions, that he knows how to adapt to individuals. Fighting in his hometown is on him. I have zero pressure and can only gain fans fighting there.
Why will you win this fight?
I will win this fight because I am hungry to be a champion. I'm hungry to be where he is at and hungry to better my family.
Describe yourself as a fighter for American fans who haven't seen you yet.
I am a boxer puncher who can adapt to what is in front of me. Are you doing anything different in training for this fight? Answer: yes, the major difference is training with Herman Caicedo in Miami. He has had great success with lots of fighters and one of the few coaches to develop a fighter into a champion from pro debuts. He is a teacher. I look forward to much success with him.