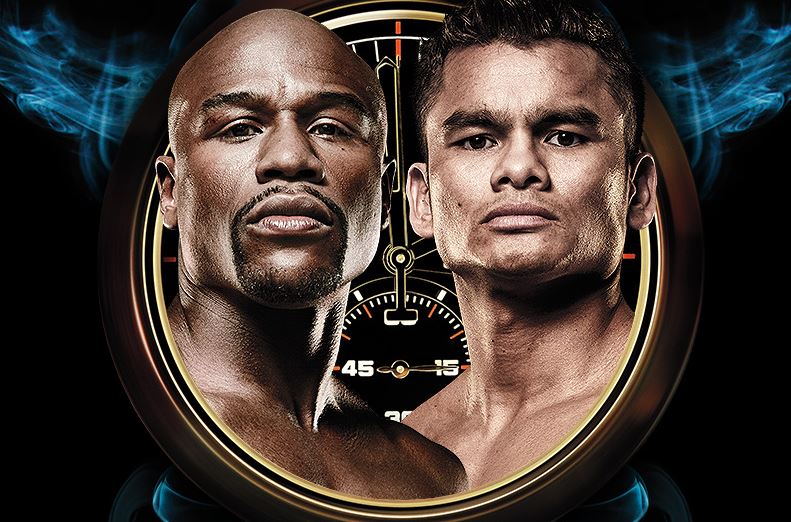 The Floyd Mayweather vs. Marcos Maidana fight is now less than two weeks away, and so this weekend brings us the next episode of All Access: Mayweather vs. Maidana.
Right here, you can check out the video preview for Mayweather vs. Maidana All Access episode 2. Plus, we have a bonus video clip for you to enjoy, entitled All Access: Living Like Mayweather, as we get more up close and personal footage of Mayweather's ever-so-flashy lifestyle.
https://www.youtube.com/watch?v=eF0b2Jhqn3g
In the first episode, the cameras definitely focused their attention on Mayweather's ultra-rich life. He's no longer engaged, and he's a free man about town, and about the globe. He certainly seems to be enjoying himself, and there are plenty of women there to keep him company… along with all the money, cars, watches, jewelry, and onlookers.
Maidana is the polar opposite of Mayweather, which is part of what makes the fight interesting. He is adored by Argentinean fans, but is focused on his family first, and enjoying his familiar underdog role. He's comfortable in the spotlight, but he certainly doesn't cherish it.
Enjoy the All Access: Mayweather vs. Maidana episode 2 video preview, and the extra All Access video, and keep on checking back for more updates in the coming days as the fight draws nearer.
Comments
comments