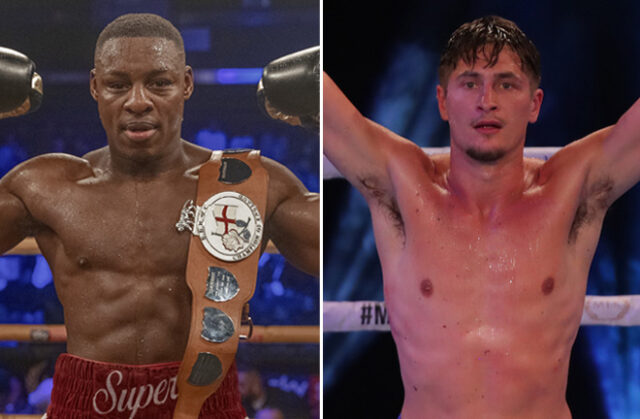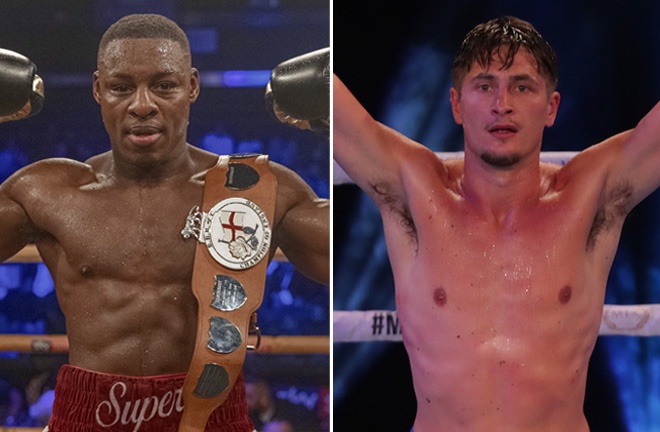 Dan Azeez has promised to seize his British light heavyweight title shot when he faces Hosea Burton on November 20.
Azeez (14-0, 9 KOs) and Burton (26-2, 12 KOs) clash for the belt vacated by Craig Richards on the BOXXER bill at the SSE Arena, live on Sky Sports.
The undefeated English champion says despite his rival, who previously held the Lonsdale title having more experience than him, he is confident of capitalising on his opportunity.
"I've always wanted to have the British title," Azeez told proboxing-fans.com.
"That's my aim and focus and he's in the way and unlucky for him, November 20 I've got to deal with him.
"I think he's well schooled, can punch a bit, rangy, I think he's a good boxer, man.
"A lot of the travellers, they're good boxers. When he turned over, I'd only just started boxing competitively, so he's been about for a while.
"So yeah man, I'm just happy I've got a decent fighter to face for the British title. I'm very big on legacy and my resume is alright at the moment, it's decent.
"I've got some good names on there and it'll just top it off to have Hosea Burton on there for the British title."
View this post on Instagram
Asked what Burton should be worried about, the 32-year-old added: "Everything!
"He's in the way of my goal, so there's not anything specific, he's just got to worry about everything.
"Like I said, the goal for me is that British title man and he's the obstacle in the way and I just need to get through him to get it and I'm going to grab it with two hands."
View this post on Instagram
The pair are part of a thriving domestic scene including Joshua Buatsi, who is fighting former world title challenger, Maxim Vlasov on December 18, former world title challengers, Callum Johnson, Craig Richards and Anthony Yarde, who faces Lyndon Arthur in a rematch on December 4.
Richards was beaten by WBA champion, Dmitry Bivol after receiving a world title shot in his very next fight after capturing the British strap.
Despite, 'Spider' acquiring an opportunity at world honours on the back of his British title win, Azeez who is the eighth ranked contender with the WBA, insists he is not looking beyond Burton.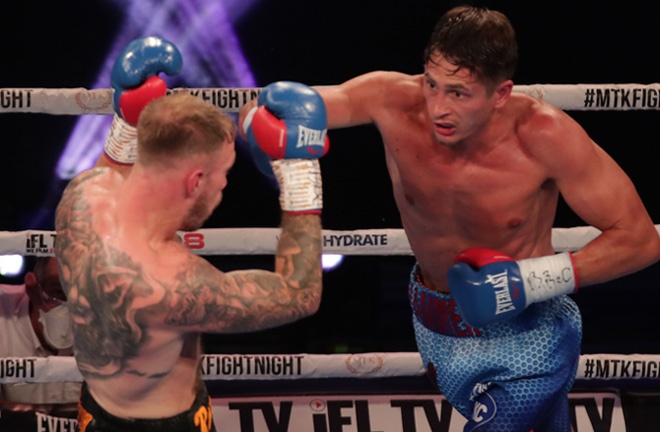 "I could be [a few fights away from a world title]," the Londoner added.
"But, me and my coach since I turned pro it's always a step at a time.
"We're not in no rush for anything. When it's the right time we'll go for it.
View this post on Instagram
"And now is the right time for the British title, I don't care about after at the moment.
"Hosea Burton's my focus, the British title's my focus and November 20 is my focus. I'm not really too fussed about 'is there a world title down the line?' or whatever, I just want to get this title."
Watch the full interview with Dan Azeez below: