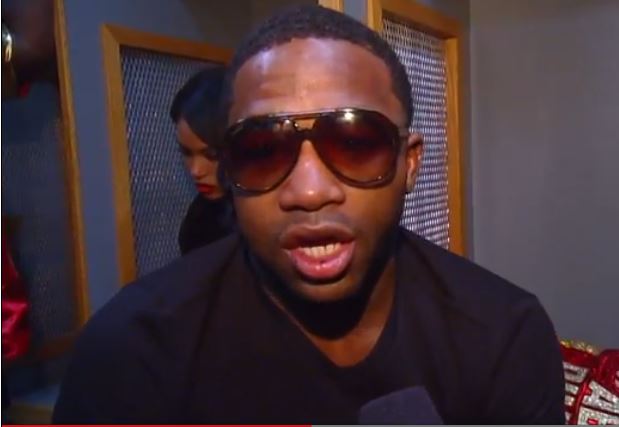 Following his lopsided loss to Marcos Maidana, in which he was knocked down two times, Adrien Broner walked hastily out of the ring, avoiding the cameras and any post-fight interviews.
He continued denying interview requests from the lockerroom. However, eventually, somebody must have told him he needed to say something and be a man about it. Even if it was just for a quick second.
Take a look at this exclusive post-fight video interview with Adrien Broner, filmed by Showtime. The interview will air on Showtime when they replay the fight.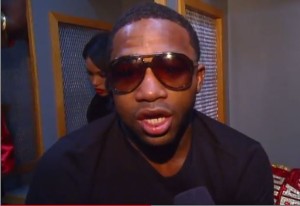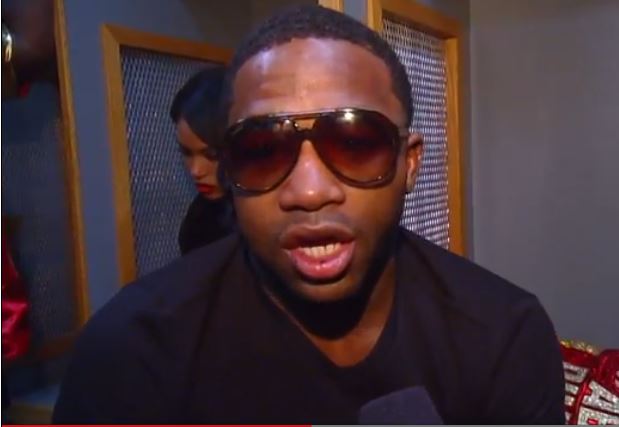 (In this photo of Broner giving the interview on video, you can clearly see his swollen jaw and busted lip. And he certainly sounds like he's still somewhat dazed from the fight.)
Here's what Broner says in the quick clip:
"Um, I'm OK. You know, it happens to the best of 'em. Even as of right now, I'm still one of the best. I want to congratulate Team Maidana, Maidana, he did a hell of a job. He fought a hell of a fight. He was the better man for tonight."
Presumably the video extends for a bit longer on camera, beyond this quick teaser from Showtime. The Broner vs. Maidana fight will be re-aired on Tuesday night, so you can see the bout that has everyone talking, and the full version of this interview with Broner.