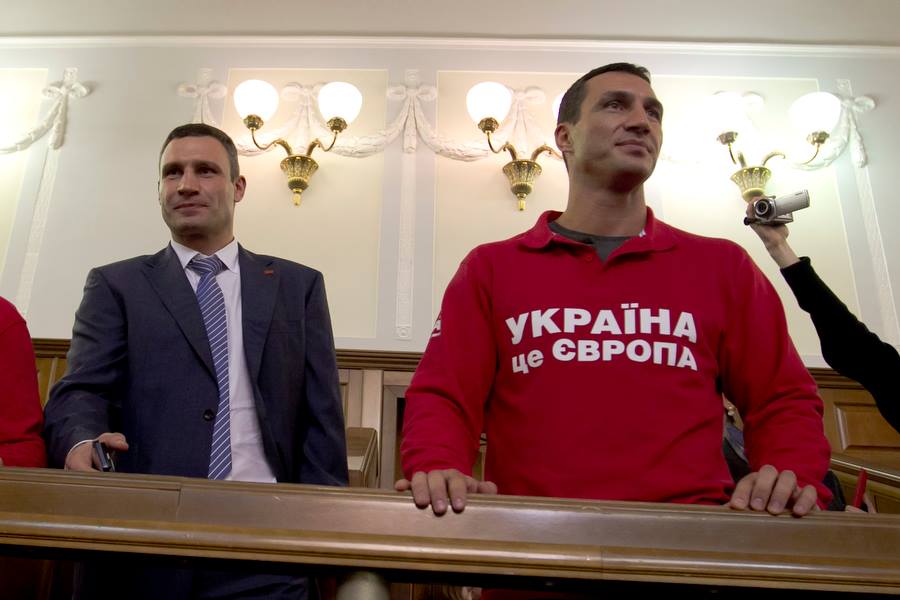 Vitali Klitschko, who has already announced his intended 2015 run for Ukraine presidency, continues to be right at the center of his country's political strife. Most recently, he was involved with protests against the government, and had his hands full, literally and figuratively, trying to keep violence from erupting.
Actor George Clooney sent out a video to Vitali Klitschko and to the Ukrainian people, essentially telling them that what they're fighting for is just, and that they deserve a fair democracy, and also that people are paying attention and taking note.
Clooney of course has been active with a variety of political causes, most notable Darfar, where he even spoke to the United Nations. He's very informed about such global issues, so it's interesting to see that he's tuned into the Ukrainian political scene as well, the protests, and the Klitschkos.