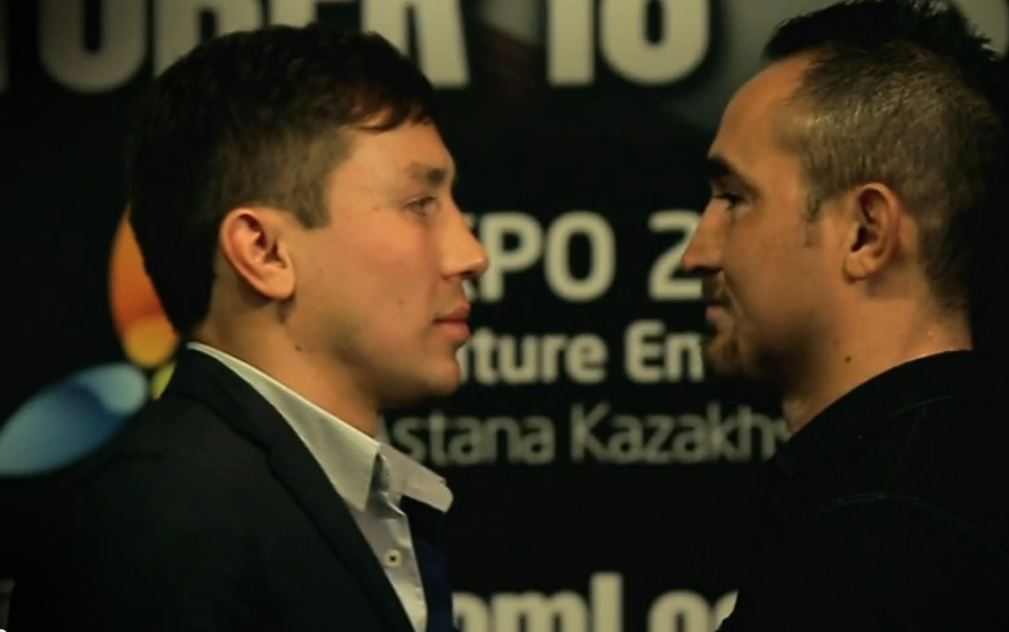 Gennady Golovkin takes on Marco Antonio Rubio on HBO Boxing on Saturday, October 18th. The opening press conference to announce Golovkin vs. Rubio was held at the end of August, and the HBO Boxing cameras were on hand.
Here, you can check out the latest edition of HBO's The Buzz, focused on Golovkin vs. Rubio and what the fighters and their teams had to say about the upcoming clash.
The clip introduces the fight, and Golovkin's knockout streak. He says there is no pressure to continue the streak, he loves putting on a show. We hear from Abel Sanchez, and how Golovkin becomes "GGG" within the ring, and his promoter talks about Golovkin's Mike Tyson effect.
We also hear from Rubio and trainer Robert Garcia, who plans on giving Golovkin a war. Garcia says Golovkin may be the best, but there's always a fighter that can change that, and in this case, it could be Rubio.
Stay tuned for more updates on Golovkin vs. Rubio over the coming weeks.