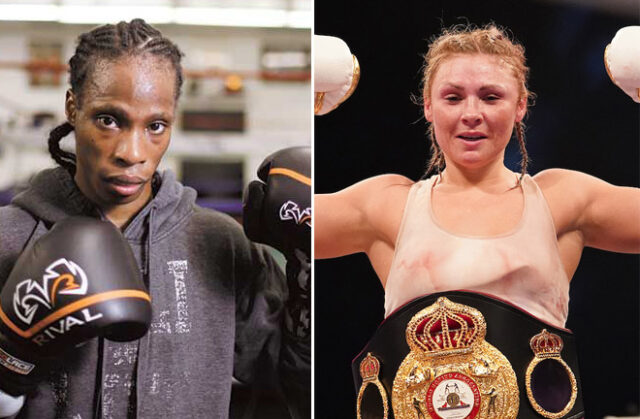 It has been a remarkable journey for American bantamweight, Jamie Mitchell leading into a career-defining clash with Shannon Courtenay.
Mitchell (6-0-2, 4 KOs) will travel to the UK to face WBA bantamweight world champion, Courtenay (7-1, 3 KOs) on October 9 on the undercard of Liam Smith's clash with Anthony Fowler in Liverpool, live on DAZN.
The 36-year-old has spent years looking to earn her big break in a sport that she credits for turning her life around, after a challenging upbringing which saw her placed into foster care from the beginning and earnt her the nickname, 'The Miracle'.
"[I had a] pretty rough background growing up as a child," Mitchell told proboxing-fans.com.
"Spent a lot of time in foster care actually my whole life pretty much, from the time I was 10 days old all the way until I was 18-years-old in Los Angeles California Foster Care System.
"Ended up joining boxing when I was 16 as just to kind of outlet my anger and stuff like that I had back then and ended up loving it, basically boxing was my first love. That was the only thing that made me do right and made me care about anything.
"I suffered through child abuse, I got taken away from my mum when I was 10 days old, I got beat like almost every day, starved, her boyfriend would put beer in my bottle when I don't know what happened next and just to be able to come out of that.
"I've never been on drugs, I've never done alcohol, I've never smoked cigarettes and to be able to be functionable and be able to beat those statistics, I think is a miracle.
"Plus I know how to fight real good and I give out miracle a** whoopings, so that's how I got my name."
View this post on Instagram
Mitchell has spent much of her career training in Las Vegas and first linked-up with world-renowned trainer, Kenny Adams before joining USA boxing coach, Anthony Chase.
Following a solid amateur career, with 40 victories and 10 losses, she just fell short in her dreams of going to the 2016 Olympic Games, prompting a decision to turn professional.
Under the guidance of Dewey Cooper, Mitchell has won six of her eight fights, with four of those coming by knockout and drawn two heading into her showdown with Courtenay, who makes a first defence of the title she claimed in April with a unanimous decision over Ebanie Bridges.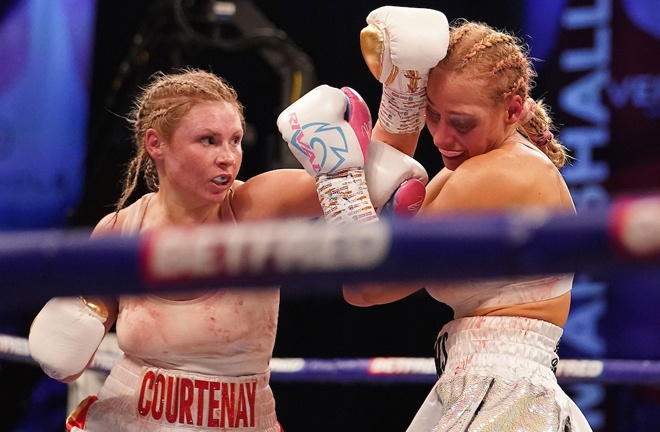 The pair were set to lock horns at the recent Matchroom Fight Camp series on August 14, but the Brit was forced to pull-out with a shoulder injury and the visitor is confident of ripping away the world title, despite being the underdog.
"This is the biggest fight of my professional career.
"I think that I'm more than ready to go out there and make an upset.
View this post on Instagram
"A lot of people think that I haven't fought anybody or I don't have the skills or the talent.
"Honestly I don't want to say too much but people are going to look at me differently after this fight, I can say that.
"I'm there to put on a show and show everybody why I'm there.
"The final prediction is, I'll be back in the US with the belt!"
Victory for Mitchell would see her become the eighth active US female world champion, joining the likes of Claressa Shields, Mikaela Mayer, Jessica McCaskill and Seniesa Estrada.
Watch the full interview with Jamie Mitchell below: