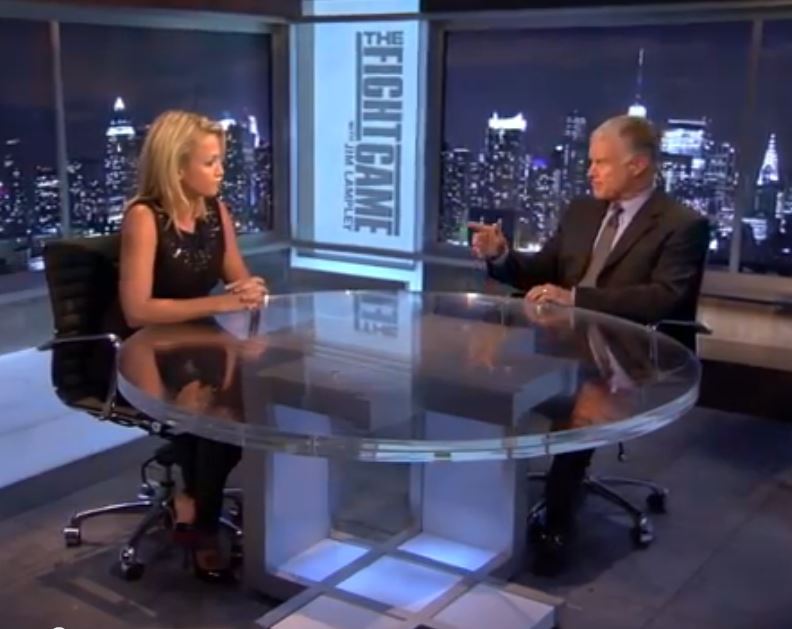 Michelle Beadle is the newest addition to HBO Boxing's The Fight Game with Jim Lampley. In her debut, she hangs with Jim Lampley and Max Kellerman and takes on a variety of topics. Most notably on her end, she discusses how she won't spend her money on Floyd Mayweather.
Max and Lampley begin by discussing the Mayweather vs. Maidana II fight itself. Then Beadle chimes in with why she didn't watch:
"I didn't pay for it, I wouldn't pay for it… We were aware somewhat of his past… In light of everything that has happened across the board in the NFL… now I'm fully aware of how bad a past this guy has. So no, I will not be spending any of my money."
They all also talk about Gennady Golovkin's upcoming fight against Marco Antonio Rubio, Oscar De La Hoya and Top Rank potentially working together once again, and the future of the American heavyweight division, with Deontay Wilder and Bryant Jennings.
Check out the full conversation from HBO's The Fight Game Overtime.