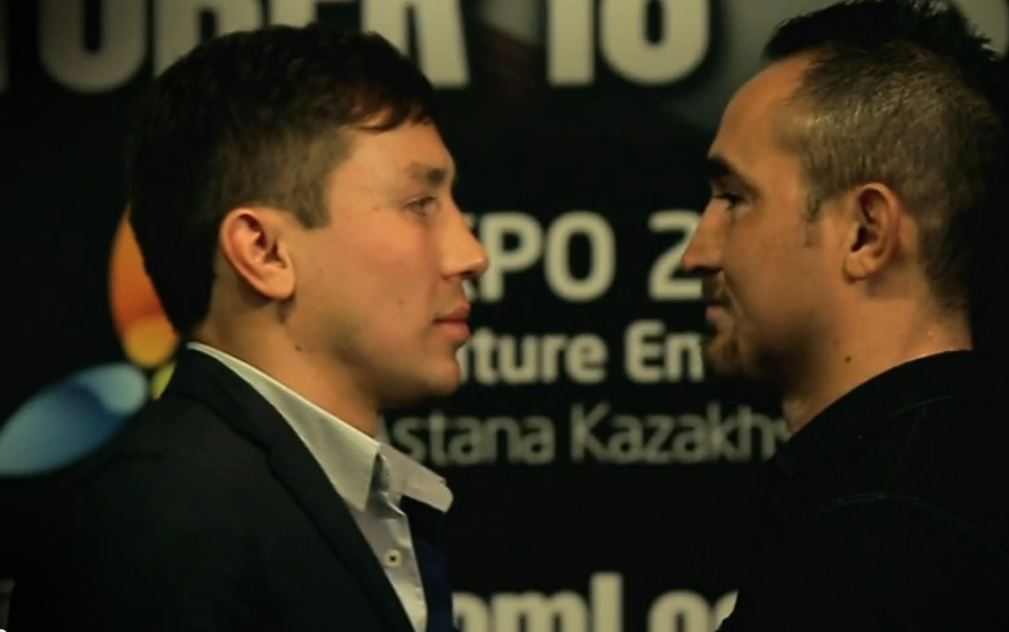 In this quick video preview, HBO Boxing gives you a glimpse at the upcoming Gennady Golovkin vs. Marco Antonio Rubio fight, scheduled for October 18th at 10 pm eastern on HBO.
What can fans expect to see? Plenty of excitement and action, from one of the sport's must-see fighters in GGG, currently riding a 17-straight KO streak. Rubio always brings it though and won't go down easy.
Also on the card is Nonito Donaire. Donaire comes back against Nicholas Walters, and seeks to defend his featherweight championship. Donaire hasn't been in the spotlight much as of late, so it should be great to see him back in action, and the Walters fight is intriguing. Walters is big and strong, and could potentially pose problems for Donaire, whom at times has appeared to struggle with larger opponents as he has moved up in weight.
Enjoy the video preview from HBO Boxing for Donaire vs. Walters and Golovkin vs. Rubio and keep on checking back for more right here at ProBoxing-Fans.com.