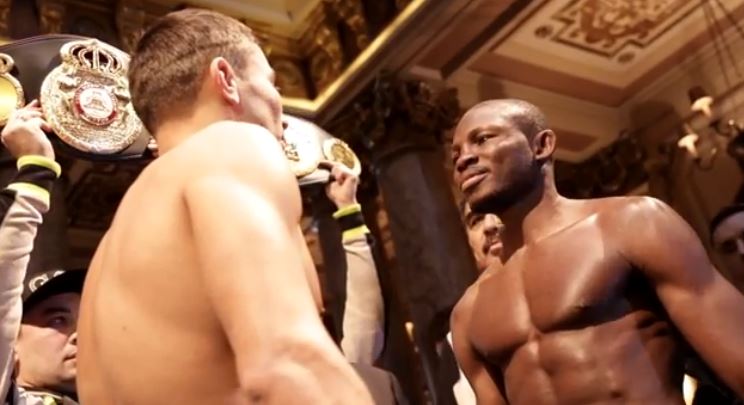 If you're like most fight fans stateside, then you weren't able to see Gennady Golovkin's latest performance. This past weekend in Monte Carlo, he tore through challenger Osumanu Adama, scoring a 7th round TKO victory after knocking Adama down three times over the course of the fight.
Right here, you can watch the video highlights of Golovkin's big stoppage victory.
The video includes highlights of Golovkin's win, but also some footage behind the scenes. You see Golovkin getting ready before the fight, and you see him and his team after the fight as well, as he gets decked out in a tux and meets with fans and then attends a big party.
Word is that Golovkin's next fight will be on HBO and will be announced by the end of the month.
Anytime you get to see Golovkin get to work in the ring, it's a good day! So enjoy these video highlights of Golovkin's win and keep on checking back with ProBoxing-Fans.com for more boxing news updates all day.
Comments
comments