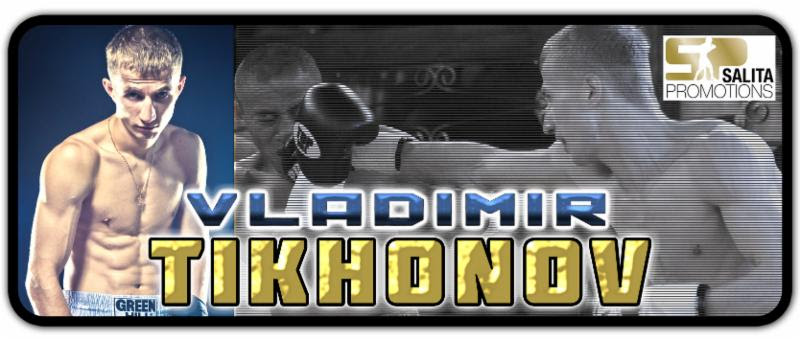 Vladimir Tikhonov, rated No 9 by the WBA, and No 13 by WBO, has put word out that he's ready, willing and more than able to rumble with the best and brightest in the super bantamweight division.
Scott Quigg, "let's get it on", he is calling the former WBA champion out, through promoter Dmitriy Salita.
Guillermo Rigondeaux, "I respect your skills but don't believe you are invincible", is Tikhonov's message for the Cuban sweet scientist.
Nonito Donaire, "If you take care of business Nov. 5 against Jessie Magdalendo then how about you step to the line against me,", said the 15-0 (8 KOs) Russian.
"Tikhonov is a big, strong super bantamweight who knows how to use his height, reach and power," Salita said of the southpaw pugilist tutored by Igor Shafer in St Petersburg, Russia. "Vladimir is very well schooled and wants to fight the best fighters in the division. Russia is producing lots of top notch fighters, contenders and world champions. I feel that Vladimir has the skills and experience to be the new face in the super bantamweight division!"
The 26 year-old Tikhonov got it done in his last outing against 40-4 Mikhail Krivolapov. Salita has proven himself to be judicious talent spotter, no surprise since he's been to the mountain top himself, as a standout at 140 pounds, with a 35-2-1 record at junior welterweight/welterweight. "This Russian is ready to rock and makes heads roll at super bantamweight," Salita said. "He can finish out this year with a bang and climb even higher in 2017!"