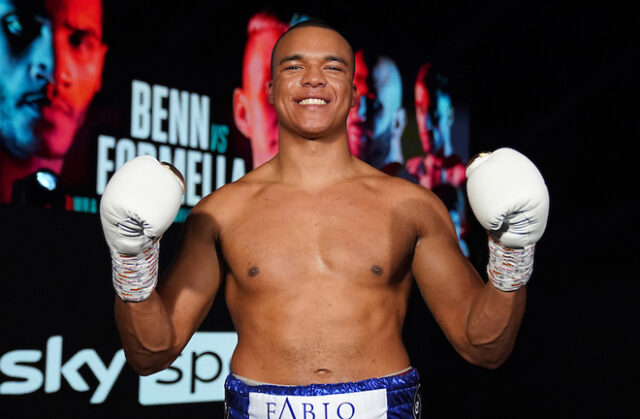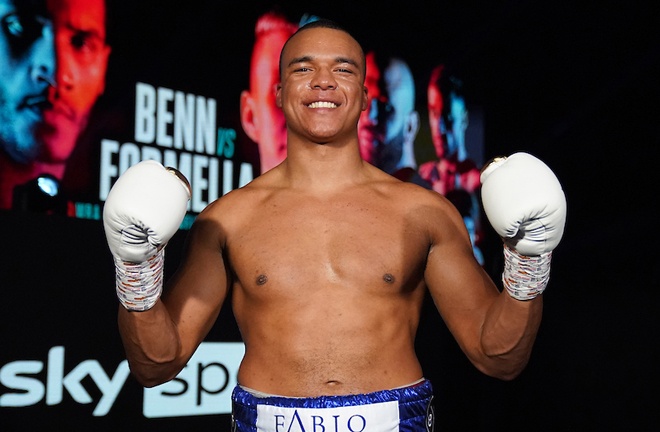 Fabio Wardley says Eric Molina remains a dangerous operator and says a victory on March 6 will put his name further into the Heavyweight mix.
Wardley (10-0, 9 KOs) steps up against former two-time Heavyweight world title challenger, Molina (27-6, 19 KOs) on the undercard of his manager Dillian Whyte's crunch rematch with Alexander Povektin on March 6, with a venue still to be confirmed.
The Ipswich man, who stopped Richard Lartey inside two rounds in November, believes Molina, 38, still poses a threat and has experience on his side heading into the clash.
"Don't get me wrong, he's not obviously a prime Eric Molina, he is in the twilight of his career of course," Wardley told proboxing-fans.com.
"But, that doesn't make him any less dangerous, the last thing you lose is power and all of that time in the ring, all that gets you is more experience.
"So, he knows his way around the ring, he'll know how to weather my punches, how to counter, how to return, how to try to move me around, loads of little things he'll have already done and ticked off and know 100 times over.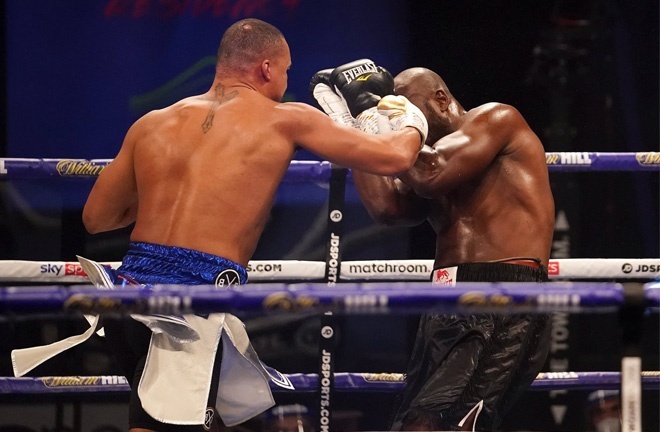 "So, it's just about me trying to figure that out really."
Molina has six losses on his 33-fight record, most recently to unbeaten Croat, Filip Hrgovic, who stopped him in three rounds on the undercard to Anthony Joshua's rematch victory over Andy Ruiz Jr in Saudi Arabia in December 2019.
The Texan has had two shots at world Heavyweight glory going nine rounds in defeat to Deontay Wilder in 2015, whilst he was halted by Joshua in three rounds in 2016 and Wardley believes it would be some what of a statement win for him, especially considering his lack of experience, both as an amateur and professional.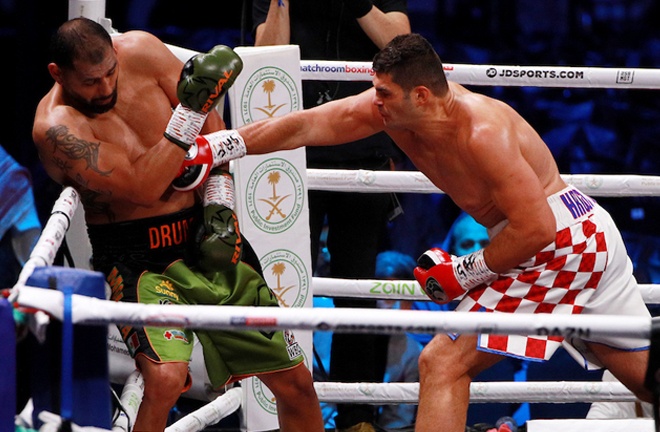 Asked where a victory over Molina would place him, the 26-year-old replied: "That's not really the concern.
"The concern is, like I say getting the quality of fight that I want. Someone good and of a good name, of a good reputation that I can tick off and say 'yeah cool we got through that one, we did pretty well.'
"In terms of where it puts me it doesn't matter to me that much, I'm not trying to be banging on for world titles next.
"All it does is, I've beaten a good name and it just puts my name in and amongst them higher names a bit more and I'm just thrown into the conversation, which is fine with me, because all I want to do this year is stay active and progress and keep moving.
"Yes, of course [it would be a statement] but there's always going to be them people that when it happens they'll say 'oh well he wasn't the same, he was this, he was that,' which is a fair point, I'll understand it like don't get me wrong.
"But at the end of the day, if you want to take it for what it is, I'm 10 fights in or if you want to go all the way back, I'm 14 fights in, including four white collar fights, that's where I'm at and on my 11th fight I've decided to take on a two-time former world title challenger.
"Who else is taking those kind of risks? Who's taking those kind of fights, 10-11 fights in, like who's doing those kind of things?
"That's all I'd say to it, is that don't get me wrong, that's not the best Eric Molina you're ever going to see, but I'm still at a very early stage of my career and for this point of it, it's a massive risk and a massive fight."
Watch the full interview with Fabio Wardley below where he discusses sparring Anthony Joshua, Alexander Povetkin vs Dillian Whyte 2, Oleksandr Usyk vs Joe Joyce and more: