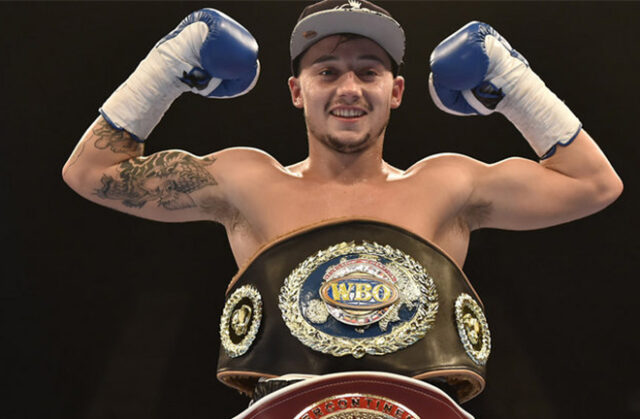 Roll back the clock to 2015, Mitchell Smith had received the Young Fighter of The Year Award from the British based, Boxing Writer's Club.
Smith had joined an illustrious group that included the likes of Joe Calzaghe, Barry McGuigan, Naseem Hamed and Ricky Hatton that held this prestigious award. 
At 13-0, having already claimed the English and WBO Intercontinental titles, Smith's stock was riding high along with his WBO world ranking.
A defeat to George Jupp at the end of 2015 led to a series of well-publicised events that have seen Mitchell Smith out of the ring for nearly four years.
Mitchell Smith (15-1) spoke exclusively to proboxing-fans.com regarding the highs and lows of the past four years and his impending comeback.
"I'm training full-time. My routine consists of getting up around half-seven out of bed, then I will go for a walk around four or five miles.
"I've found that going for a walk in the morning seems to get my head right for the day. No matter what the weather is like outside, it keeps my mind fresh and alert.
"It gets rid of all that anxiety, I have been suffering with a bit of that recently and the last few years.
"I don't know if that is because I lived with a regret of where I have been etc. But the walk in the morning, it just gets me head right!"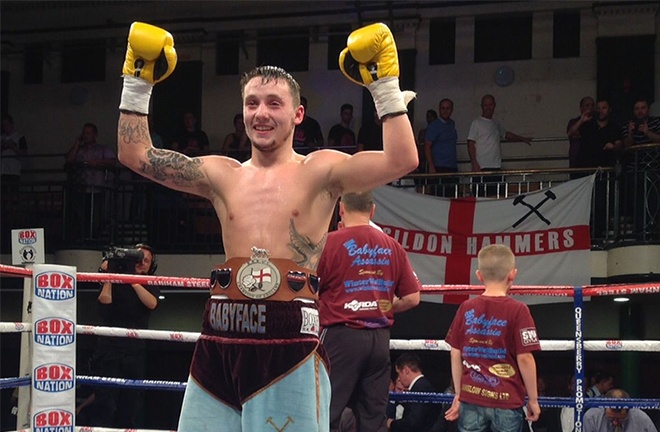 The regret Mitchell speaks of is partially down to the prison time he served a few years ago. Smith served eight months on remand for actual bodily harm and affray in the notorious Wormwood Scrubs.
After being released on a two-year suspended sentence along with probation and 80 hours community service in 2017, Smith found himself back behind bars for a further two months due to missing a parole meeting. 
Now free from the entanglement of the British legal system, the last year appears to have takes Smith a leap further from the courts.
Now a new routine, far away from the routine placed upon him by her majesties prison service.
"So I start the day with a nice long walk, then I train around 1.30 in the afternoon from Monday to Saturday with Luke Groves.
"In the evening I will either go jogging, a bike ride or go for a nice long walk again. I'm not going too crazy with the jogging, because in the past I have suffered with bad knees."
The physical effects appear to have paid dividends, Smith is incomparable on his social media feed to the man we saw just over a year ago.
"I have a dietician, John Clark. Over the past few years I have had a few little relapses where I have struggled to see the end goal and I've faded away from the diet a bit.
"But over the past seven or eight months I have kept a nice stability to my team, I have lost from 110 kilos down to now, 73 kilos is what I weighed this morning.
"I have dropped a massive amount! I want to have my first fight at around 65 kilos, then head down towards lightweight or even light welter. It all depends on what is about really? I have high expectations of myself this time round."
Smith had started to answer my pre-planned questions for me at the very beginning of our conversation. He happily lead the call, further detailing the final push towards a real comeback in the near future.
"I was sparring a middleweight a few weeks ago and we had to make a decision on increasing the quality for sparring.
"I am sparring a well-named welterweight in the next few weeks, who I can't name right now, but we will see where I am at after that spar.
"I was sparring this middleweight and I was knocking lumps of shit out of him, but he has only had six or seven fights, it may have just come down to experience. But with the well-named welter, I will know more about myself."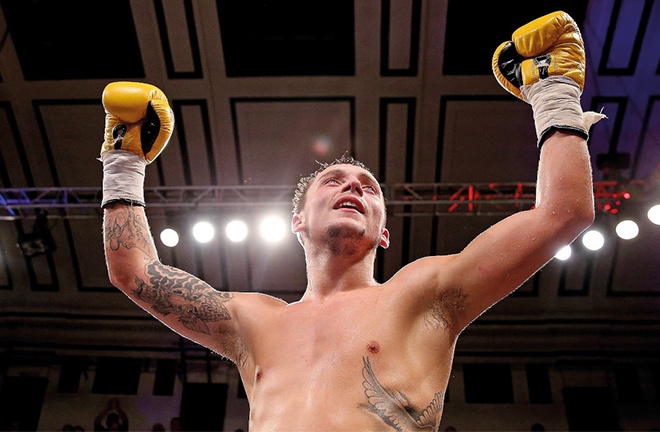 The conversation continued naturally onto the impending comeback. How? Where? And most importantly; When?
"I am understanding to the fact that I am not going to get six or seven fights against nobodies now. Especially with this coronavirus, it is all going to be behind closed doors with no fans.
"So, they are going to want to push me quick. I'll probably have an eight rounder, have three or four more fights and they will probably want me knocking on the door for a title. At the end of the day, I need to be ready mentally and physically for these challenges.
"I'm looking to have a date for the end of March. I should have a date to look at in the next five weeks. I am firing on all cylinders at the moment, I'm on the cusp of saying, 'right, find me a date!'
"I'm not going to put myself in a position where I am calling any names out at all. I haven't been in the ring for four years!
"I would be an absolute plum to sit there and call out the big names in the division. But I will say, that when I am fit and ready, I will fight any of them. And I do mean any of them!"
The one question running through my mind throughout our very frank conversation was; How does the mind of Mitchell Smith act differently to that of four years ago?
"I am just a lot more grown up. I have been through a whole load of shit and I'm now out the other side!
"People only have to read through not only what I have gone through in my career, but also in my life in general to see what I've gone through. The past four years of my life has been very challenging.
"Mentally it has been tough, going in and out of prison and I also suffered drug and alcohol addictions. Physically it has been demanding having to lose all the weight without any shit in my system.
"Just getting myself to a place where I am on the money, you know what I mean? I'm naturally a more focused person now, this is my last shot at boxing, this is it! Whatever I make of myself in the future all happens now. It really is, all or nothing."
It was pretty clear where Mitchell Smith's believed he was 'mentally and physically', but among the British boxing fans it could well be a different story.
"I used to worry about what people thought and all that shit, but I'm just happy enough to get in there and knock some fucking people out! I don't give a shit who I fight when I come back.
"Providing I'm on the money and I am fit for ten or twelve rounders, I really don't give a shit who it is, I don't care.
"I know I am far away from them boys at the top now, but I'm willing to put in the work and sacrifice to get back to that level. I'll knock down anybody they put in-front of me, the bigger they are, bring them in."
By Adam Noble-Forcey
Follow Adam on Twitter: @Adam4cSports