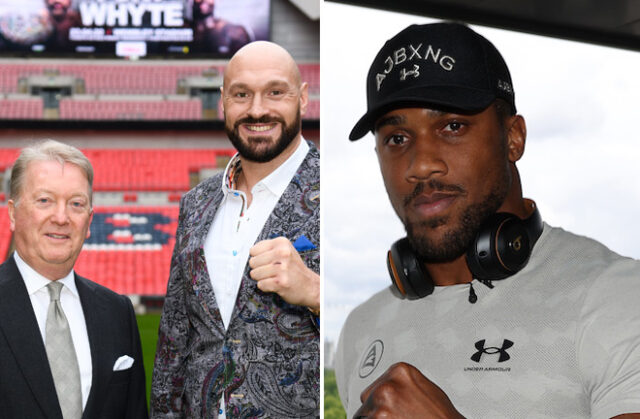 Frank Warren admits he lost a £10k bet with Tyson Fury after a proposed showdown with Anthony Joshua collapsed.
Fury and Joshua had been in negotiations to meet in a long-awaited all-British clash on December 3 in Cardiff, but talks broke down last week.
Fury's UK promoter, Warren whose son George was dealing with AJ's promoter, Eddie Hearn says he made a bet with 'The Gypsy King' that a deal could be finalised, as the WBC heavyweight world champion vented his frustration publicly with a series of deadlines, as he attempted to speed up the process.
"It came back [the contract] with their comments," Warren told IFLTV.
"And then we sent it back with things we may have agreed to and things we didn't agree to.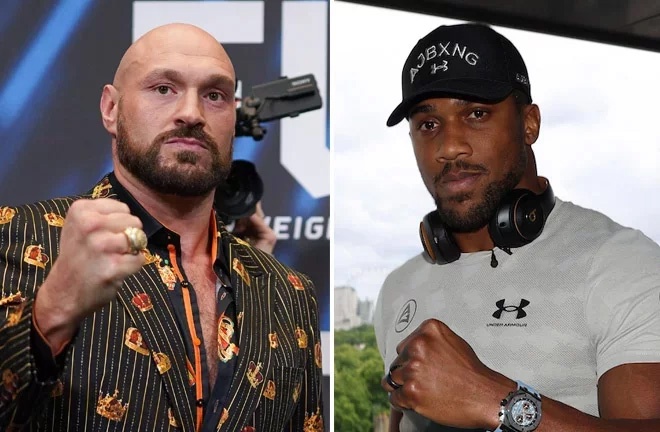 "We sent it back to them and George was told it was coming back and it never came back.
"I genuinely thought this was going to happen. I had a bet with Tyson. He didn't think for one minute it would [happen].
"He was putting the deadlines down, because I kept telling him we're getting it back, we're getting the contract back and eventually I had a bet with him, I said 'George is confident we can get this over the line'.
"Anyway it wasn't to be and then we got radio silence. Nobody picked the phone up to us.
"George I think rang and left a few messages also with Freddie Cunningham [Joshua's manager], who rang George last week and they had a conversation, which I thought Freddie Cunningham it was quite big of him to say what he said to George.
"I'm not going to discuss it, because it was between them, but at the end of the day they just didn't want it.
"What they started off wanting they had a turnaround and that's exactly what happened."
Hearn told Pro Boxing Fans last Monday that Fury's continuous deadlines and Queensberry offering Derek Chisora the fight with 'The Gypsy King', contributed to the bout breaking down.
Asked about Fury's deadlines, Warren continued: "I talked to him into it [continuing negotiations].
"He said, 'they will not sign it,' I said, 'I bet you 10 grand they will.'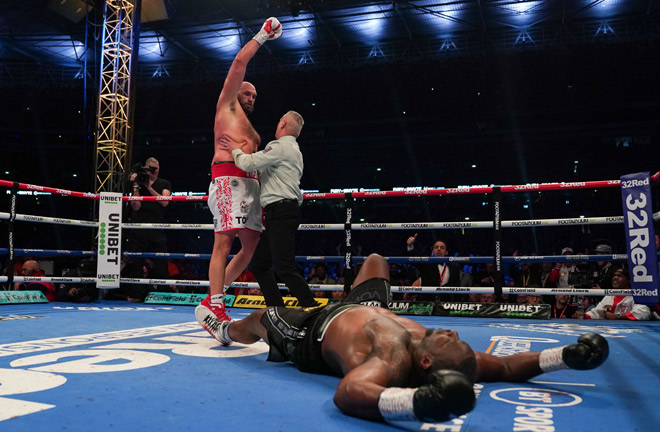 "He was right and we wasted time but he was 100% right, which has cost me 10 grand."
Asked if he has paid the 34-year-old yet, Warren replied: "No I haven't seen him, I'm keeping out of his way!
"I've got to give it to him in cash."
Hearn added that Queensberry were looking to appoint an independent arbitrator to help with disagreements, although claimed it was their commercial partner in IMG.
However, Warren has denied that IMG are their commercial partner and said Matchroom also do business with IMG.
View this post on Instagram
Fury, who reversed his decision to retire following his sixth round stoppage over Dillian Whyte in April, now appears set to face Derek Chisora for a third time on December 3, with the pair in the process of finalising a deal according to ESPN.
The two-time heavyweight world champion has already beaten the 38-year-old twice in 2011 and 2014 respectively.
Joshua, who is coming off back-to-back defeats to Oleksandr Usyk, is likely to return on December 17, with Hearn mentioning Wembley Arena as a possible venue.
Fury was originally eyeing a December unification with Usyk, the WBA 'super', WBO and IBF titlist, although the Ukrainian said he would not be available until next year, insisting that he needed more time to recover after beating 'AJ' for a second time, as well as wanting to spend time with his family.