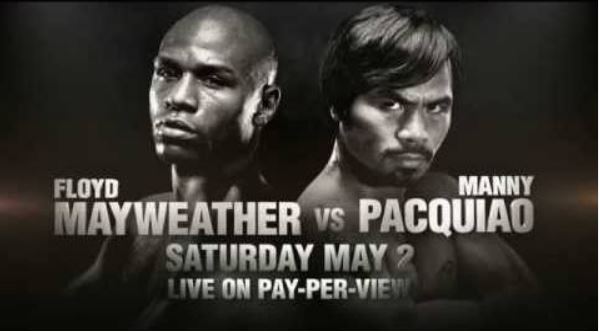 The final pre-fight press conference for this weekend's Floyd Mayweather vs. Manny Pacquiao event will be held today, Wednesday, April 29th. Right here, you can watch the live stream video of the Mayweather vs. Pacquiao press conference.
The presser is scheduled to begin at 4pm Eastern this afternoon. You may want to take that with a grain of salt, as timing for these events have tended to be delayed and/or exaggerated for everything surrounding this fight. Still, if you don't want to miss a thing, then that's when they're telling you to start paying attention.
The fighters haven't come face to face since the sole opening press conference, which had been a media-only event. Here, we'll see how they're looking and what they have to say as training camps have finally come to a close, and we can all mercifully move ahead towards fight night. Whether it's Freddie Roach scoring a couple of jabs on his own, or perhaps somebody from Mayweather's team, or Mayweather himself, you can be sure that there should be some quotables from the press conference.
We're just days away – so keep on hanging out with us right here at ProBoxing-Fans.com for all of the Mayweather vs. Pacquiao news and updates you need.