The World Boxing Association (WBA) look ever closer to stripping Guillermo Rigondeaux of his WBA Super Bantamweight title, after his loss to Vasyl Lomachenko last Saturday.
Rigondeaux retired in the sixth round due to an injury to his left hand, refusing to continue, giving Lomachenko the win. Rigondeaux's promoter though, confirmed the injury was a bruised hand rather than a fracture.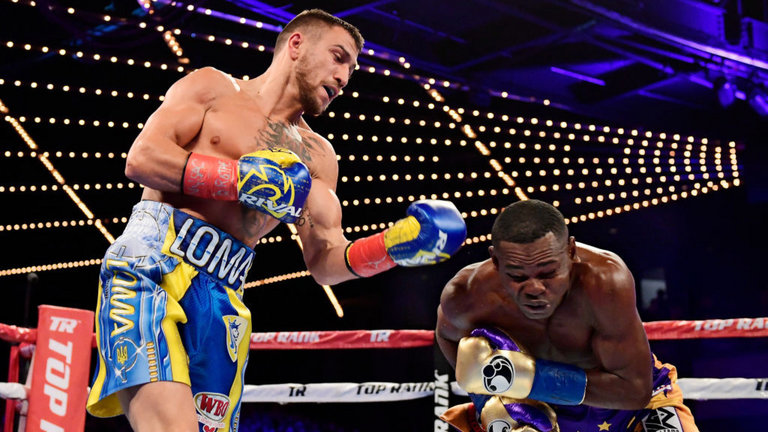 Weeks before the fight, the WBA ordered Rigondeaux to relinquish the title if he lost to Lomachenko. In June, Rigondeaux faced Moises Flores, and though the result on the night stood as the Cuban defeating Flores by KO in the first round, the result was changed to a no decision, due to the Nevada State Athletic Commission declaring that Rigondeaux's knockout punch was after the bell. Flores was made the mandatory challenger.
Rigondeaux made a special request to the WBA, to allow him to fight Lomachenko, in which the WBA responded with their own ruling: If Rigondeaux wins, he would have 5 days to decide whether he would remain at 130 pounds or return back to 122.  If he lost, he would have to give up the title, giving Moises Flores the title opportunity against Danny Romain or his opponent, who is yet to be confirmed.
WBA President, Gilberto Mendoza Jr, said, "The special permission was requested, and he was given the opportunity because it is an important fight for boxing. But if he wins he has five days to decide and if he loses, he would then have to lose the recognition because it is what corresponds and in this event we would have to order that Moises Flores goes against the winner of Daniel Román and an opponent to be supplied to us." stated WBA President Gilberto Mendoza Jr. "As the resolution said, Rigondeaux will be stripped."